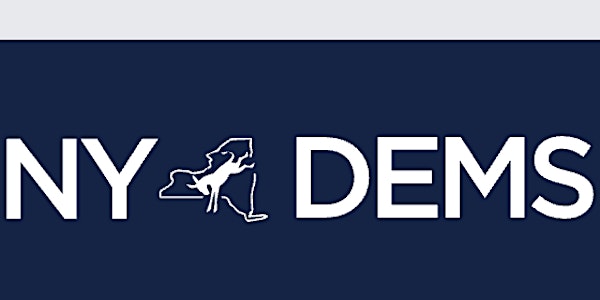 Conversation with Jay Jacobs, Chair of NY State Democratic Party
Conversation with Jay Jacobs, Chair of the NY State Democratic Party
Date and time
Tuesday, May 23 · 4 - 5pm PDT
About this event
Join us for a conversation with Jay Jacobs, Chair of the NY State Democratic Party. Our conversation will focus around addressing the major losses sustained by NYS Dems over the past few elections and the resulting controversy surrounding the party. This is a continuation of our efforts to help win back the House in 2024 through New York. We will talk about what happened and what the strategy is to get out the Democratic vote, win back the House and develop a strong state Democratic party for the foreseeable future.
If you have any questions you'd like to ask Jay Jacobs, we ask that you please submit your questions when you RSVP. We will attempt to get to as many of them as we can.
You will receive an email with the Zoom link to this event when you RSVP.
About the organizer
This event is co-hosted by Downtown Nasty Women Social Group (DNWSG), Markers For Democracy (MFD), and Team Min.