CONVERSATION WITH DR. JOHANNA NEUMAN + RECEPTION
Description
Author discussion: 1 - 2 PM, Ballroom I, Union Bldg.
Author Reception & Book Signing: 2:30 - 3:30, Ballroon I, Union Bldg. (Light refreshments provided by Renaissance Society)
You are invited to attend a conversation between Johanna Neuman, Ph.D, professor of history and noted author, and Beth Ruyak, host of Capital Public Radio's popular Insight program, as they discuss Dr. Neuman's newly published book And Yet They Persisted: How American Women Won The Right To Vote.

Seating is first come/first served. Doors will open at 12:30.
Dr. Neuman will be available to answer questions and to sign books from 2:30 to 3:30 in Ballroom I where the Renaissance Society will provide light refreshments. If you don't bring a copy of her book with you, you will have an opportunity to purchase one at the reception.
Her new book traces the history of women's suffrage over two centuries, expanding our understanding of how long this reform took and restoring African American women to the suffrage narrative. An earlier book, Gilded Suffragists: The New York Socialites Who Fought for Women's Right to Vote, documents the role of the celebrity endorsement in galvanizing social change. Choice Magazine, the review publication of the American Library Association, called the book "highly entertaining and gravely important… a wonderfully written history [that] details the relentless efforts required to make lasting change." A native of California, Johanna is a former journalist who covered the White House, State Department and Congress for USA Today and the Los Angeles Times. During her career as a journalist, she covered the first administration of Jerry Brown as governor, received a Nieman Fellowship at Harvard University and served as president of the White House Correspondents' Association. After earning her PhD in history, she became a scholar in residence at American University in Washington, D.C. She can be reached through her website, at https://www.johannaneuman.com.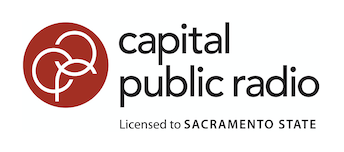 Organizer of CONVERSATION WITH DR. JOHANNA NEUMAN + RECEPTION