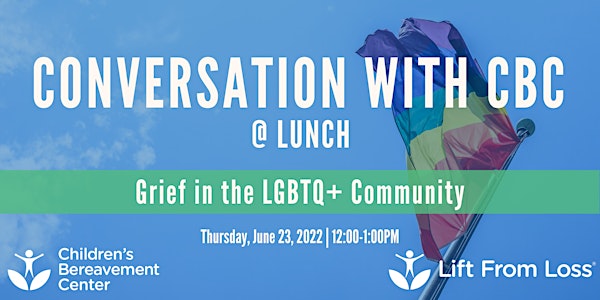 Conversation with CBC: Grief in the LGBTQ+ Community - 6/23/22
Join us on Zoom for another Conversation with CBC on the topic Grief in the LGBTQ+ community
About this event
CBC grief support groups offer a friendly and supportive setting for LGBTQ+ individuals experiencing grief related to loss. Join CBC's Clinical Director, Dr. Daniel Sheridan to discuss:
Thursday, June 23, 2022
12:00 - 1:00pm
Held virtually via Zoom
Topics Include:
Disenfranchised Grief
Specific considerations for grief among LGBTQ+ individuals
How to support a grieving individual who is part of the LGBTQ+ community
Information about the Children's Bereavement Center and our free, virtual grief support groups
Q&A with the audience
RSVP to receive Zoom link and reminder. Free to attend.