Description
Recruitment Strategies to Avoid Talent Shortages: Companies struggling to meet the demand for employees with technical, interpersonal, and leadership skills will increase their odds of recruiting qualified talent by creating workplaces where a balance of skill sets and diverse experiences are equally valued and maximized.
Join us on August 27th for an interactive discussion with Jennifer Thorpe-Moscon, Senior Director, Research Data & Innovation Lab at Catalyst, and special guest Lorraine Hariton, CEO & President of Catalyst, to discover tips on how to lead with an inclusive approach to meet talent shortages.
Agenda
4:00pm – 4:30pm: Registration
4:30pm – 4:50pm: CEO Remarks & Networking with a Purpose
4:50pm – 5:10pm: Q&A with Lorraine Hariton
5:10pm – 6:05pm: Presentation & Discussion
6:05pm – 7:00pm: Networking Reception
*Refreshments and snacks will be available*
Registration is mandatory and will close on August 26th at 8AM. Those who do not register, will be unable to access the event. Space is limited, please register as soon as possible. For questions about this event, please email, catalystevents@catalyst.org.
Speakers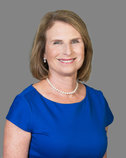 Jennifer Thorpe- Moscon, Senior Director, Research Data & Innovation Lab at Catalyst