Description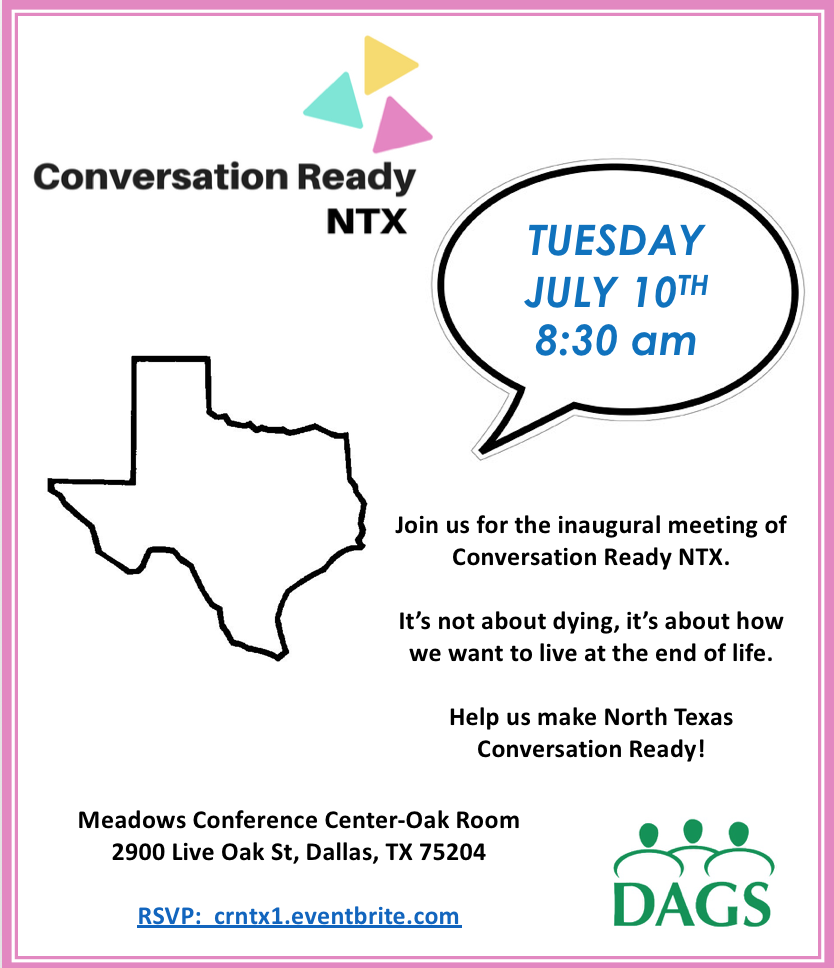 Join us for the inaugural meeting of Conversation Ready NTX.
It's not about dying, it's about how we want to live at the end of life.
Help us make North Texas Conversation Ready!
For more details, click: https://www.conversationreadyntx.com/new-events/
Many thanks to our breakfast sponsor, Distinctive Life and Dallas Jewish Funerals.