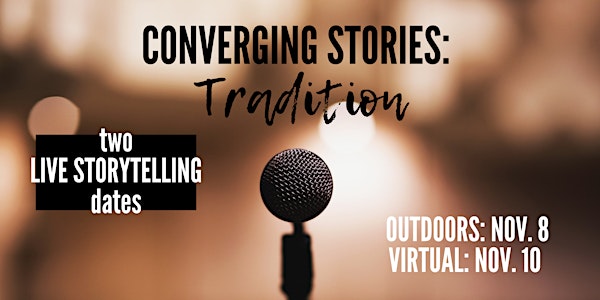 Converging Stories: Tradition (virtual)
True, first-person stories told live by Raleigh area residents. This event's theme: Tradition.
Refund Policy
Contact the organizer to request a refund.
About this event
Creating tradition, breaking tradition and subverting tradition are all experiences that storytellers — your Raleigh area neighbors — will share during our upcoming Converging Stories: Tradition events.
Our live storytelling event will have two options to join: An in-person, outdoors event at Pine State Coffee (Nov. 8) or virtually live through Zoom (Nov. 10).
THIS IS THE VIRTUAL TICKETING PAGE. [in-person event]
About Converging Stories: Converging Stories is a local live storytelling series from Raleigh Convergence.
Each storyteller shares a true, first-person story around the night's theme.
This event is themed 'Tradition,' and each 10-minute story is a literal or metaphorical interpretation of that theme.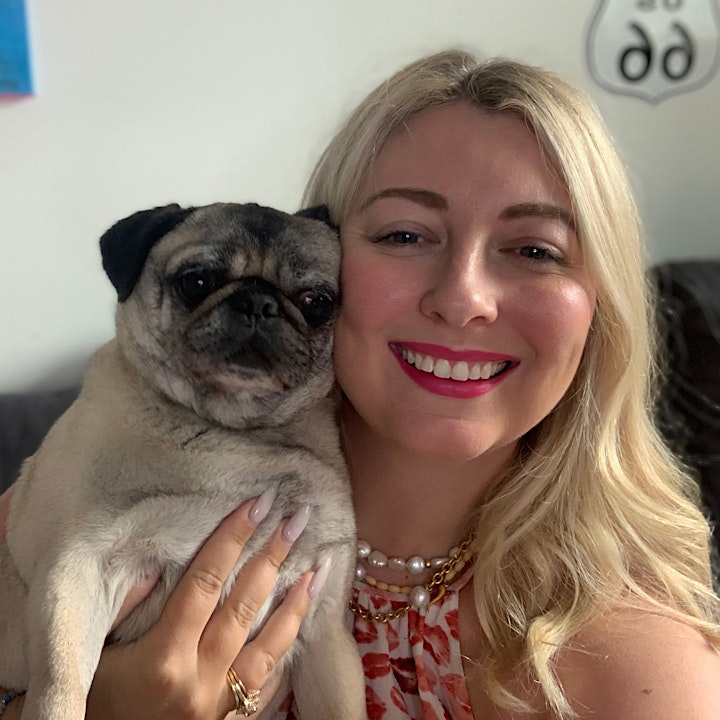 STORYTELLER Lucy Tobias
Lucy's life motto is "pugs, pinot, pizza." She moved to Raleigh from NYC with her husband and two dogs just a few months ago.
She loves trash tv, any kind of carb and is excited to get to know Raleigh better.
She's currently a lifestyle contributor for WRAL and Marketing Director at Artsplosure.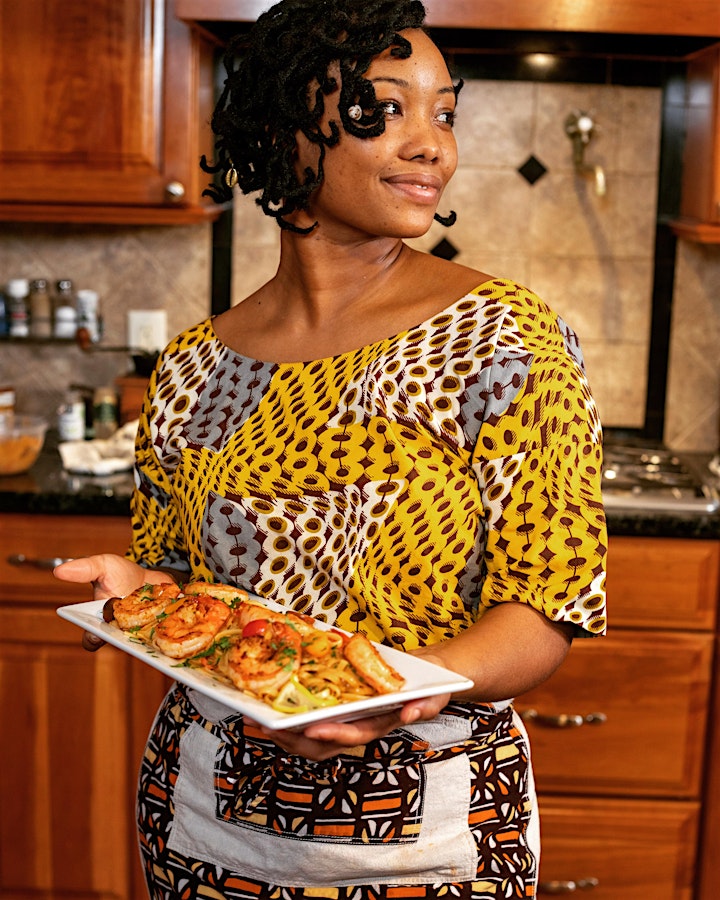 STORYTELLER Adé Carrena
Adé, owner of Dounou cuisine, was born in Benin. Early on in her career, she saw that food could encourage shared emotion in which we could have intentional experiences.
Her mission is to bridge cultural gaps by curating authentic West African dining experiences in which she shares the culture of her beautiful home, Benin. She has recently launched a packaged food brand, Iléwa.
Through her food brand, Adé works with female entrepreneurs in Benin and across West Africa in hopes to create a more equitable future.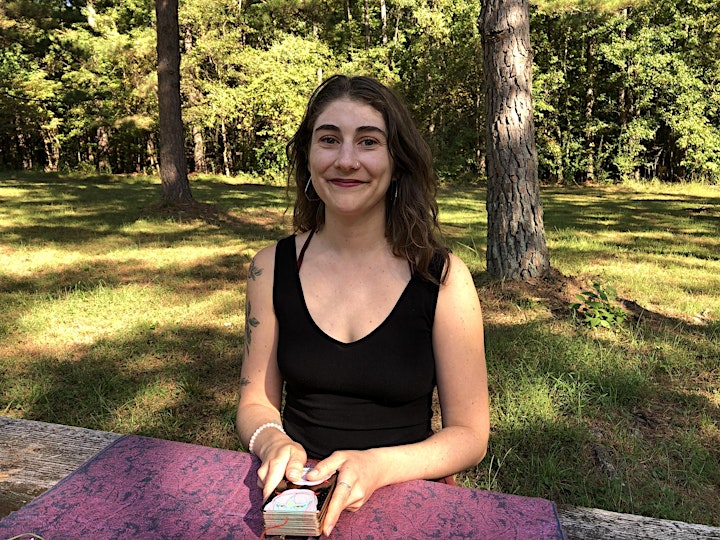 STORYTELLER Isabel O'Hara Walsh
Isabel (she/they) is a writer, teacher, and the owner of EdgeWise Witch, a holistic witchcraft business offering Tarot readings, personalized spells, and other ways to deepen our relationships with ourselves and the world.
Isabel has practiced Tarot and witchcraft for many years, and loves connecting with people through the cards and the natural magic available all around us.
They have an MFA in fiction from NC State and are working on their second novel, and they teach fiction classes for the Redbud Writing Project.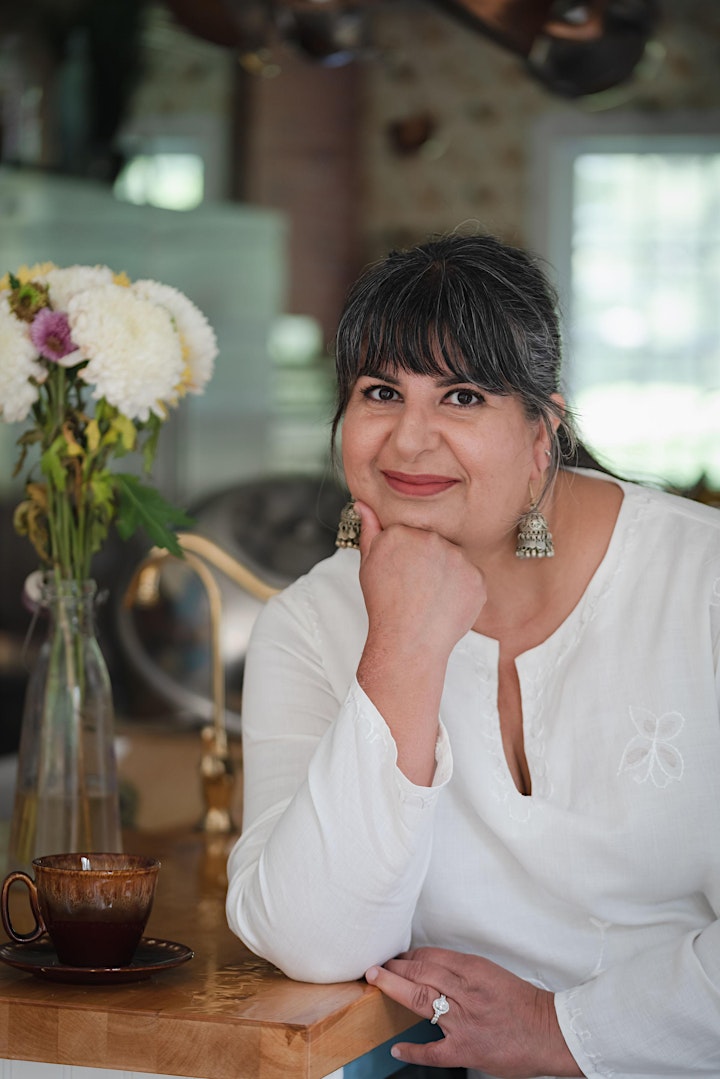 STORYTELLER Preeti Waas
Since the age of nine, Sugar and Spice Kitchen Owner/Baker and Cheeni Chief Tasting Officer Preeti has cooked and baked her way from India to North Carolina.
She has owned two bakeries and a catering company specializing in custom menus and wedding cakes, but it the cookies that started it all.
Through her commercial kitchen, Preeti is able to do what she loves — bake, and make people happy.
Thanks to our media sponsor, WUNC!

Thanks to our supporting sponsors, Sharon Jackman Hynotherapy for Women and Home Instead!
Want to learn more about sponsorships? Email editor@raleighconvergence.com.