Description


Convergence - Solving Data Challenges Together
Convergence is a one-day Big Data conference focused on enterprise data. MapR customers, partners and technical experts share their expertise on using data to build converged applications. Whether you are looking to leverage your data to innovate, reduce costs, or both, at Convergence we will solve data challenges together.


Agenda
---
8:00am - 9:00am - Registration & Networking Breakfast
9:00am - 9:10am - Introductions & Welcome
9:10am - 9:50am - Identifying and exploiting the keys to digital transformation – Jack Norris, SVP Data and Applications, MapR
9:50am - 10:20am - Customer Presentation
10:20am - 10:45am - Morning Networking Break
10:45am - 11:15am - Partner Presentation
11:15am - 12:00pm - Presentation by Jim Scott
12:00pm - 12:30pm - Birds of a Feather, Lightning Round
12:30pm - 1:30pm - Networking Lunch
1:30pm - 2:00pm - Building Your First Data Lake - Modern Data Architectures on AWS - Paul Sears, Solutions Architect, Amazon Web Services
2:00pm - 2:45pm - Presentation by Jim Scott

2:45pm - 3:15pm - Data Management in a Web-Scale World – Jack Norris, SVP Data and Applications, MapR
* More conference agenda info coming soon...
Featured Speakers
---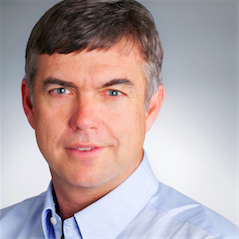 Jack Norris, Senior Vice President Data & Applications at MapR Technologies
Jack drives understanding and adoption of new applications enables by data convergence. With over 20 years of enterprise software marketing experience, he has demonstrated success from defining new markets for small companies. Jack's broad experience includes launching and establishing analytic, virtualization, and storage companies and leading marketing and business development for an early-stage cloud storage software provider. Jack has also held senior executive roles with EMC, Rainfinity (now EMC), Brio Technology, SQRIBE, and Brain and Company. Jack earned an MBA from UCLA Anderson and a BA in Economics and honors and distinction from Stanford University.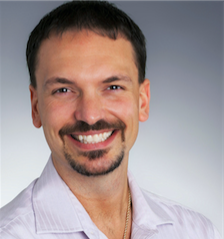 Jim Scott, Director, Enterprise Strategy and Architecture at MapR
Jim has held positions running Operations, Engineering, Architecture and QA teams. Jim is the cofounder of the Chicago Hadoop Users Group (CHUG), where he has coordinated the Chicago Hadoop community for the past 5 years. Jim has worked in the Consumer Packaged Goods, Digital Advertising, Digital Mapping, Chemical and Pharmaceutical industries. Jim has built systems that handle more than 50 billion transactions per day. Jim's work with high-throughput computing at Dow Chemical was a precursor to more standardized big data concepts like Hadoop.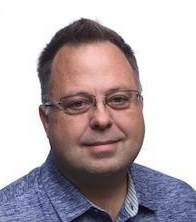 Paul Sears, Solutions Architect at Amazon Web Services
Paul is a Solutions Architect with Amazon Web Services supporting AWS Partners. As a PSA, his role is to help Big Data partners succeed in delivering their solutions to their customers.
Featured Talks
---
Identifying and Exploiting the Keys to Digital Transformation
Jack Norris, SVP Data and Applications at MapR
When discussing big data, we tend to focus on the end state—the massive scale and variety of data. But big data is created one event at a time, whether from sensors, log files, or customer interactions. Historically, one of the obstacles to leveraging this data has been the processing time and effort to extract/transform/load (ETL) the data, getting it into the analytical database, warehouse, or, more recently, big data platform for analysis. Streaming makes it possible to better manage, analyze, and distribute events, including web events, machine sensors, and biometric data, across locations and subscribers. This session will discuss how companies are pursuing digital transformation using and real-time analysis and adjust to impact business functions.

Data Management in a Web-Scale World
Jack Norris, SVP Data and Applications at MapR
The industry is in the middle of an architectural shift. This once is a 30-year shift is driven by the massive scale and increasing heterogeneity of unstructured data. However, today's purpose-built rigid infrastructures struggle to deliver in a cloud-scale, distributed, IoT world. What's needed is the ability to deliver data in a multi-temperature, multi-infrastructure (on-premises, multi-cloud and at the edge) environment while providing enterprise grade features for high-availability, multi-tenancy, security, disaster recovery and more. This session will look at market opportunity, drivers, disruptions, workloads and uses cases that are changing the data management market.
Building Your First Data Lake - Modern Data Architectures on AWS
Paul Sears, Solutions Architect at Amazon Web Services
By using a Data Lake, you no longer need to worry about structuring or transforming data before storing it. A Data Lake on AWS enables your organization to more rapidly analyze data, helping you quickly discover new business insights. Learn about the benefits of building a Data Lake on AWS and how your organization can begin reaping their rewards. In this session, we will share methodology for implementing a Data Lake on AWS and best practices for getting the most from your Data Lake.
Co-Presented by:

Sponsored by:

AUTHORIZATION: By registering for this event, you are authorizing MapR to (i) provide contact information including your name, your company's name, address, email address and phone number to MapR, MapR sponsors, the event center and any service vendor contracted to conduct work for the MapR Event, and (ii) contact you about MapR products and services.
Date and Time
Location
The JW Marriott Phoenix Desert Ridge Resort & Spa
5350 E Marriott Dr
Phoenix, AZ 85054