Description
Big data comes with big myths. Convergence, a full-day seminar, focuses on busting through those myths and getting to the truth so you can make informed decisions. Learn from executives, practitioners, myth busters, and technical experts how to solve real-world problems by harnessing disruptions in data, artificial intelligence, cloud, containers, and edge technologies.
Areas of Focus:
Use cases, artificial intelligence, data analytics, edge analytics, analytics in cloud, hybrid and multi cloud, containers, microservices, data and cyber security, intelligent applications, global event systems, Hadoop and friends, IoT transformation
---
---
AGENDA
8:00a-9:00a Breakfast/ Registration
9:00a-9:10a Session One: Intro to the Day
9:10a-9:35a Session Two: Identifying Three Big Data Myths
9:35a-10:00a Session Three: Customer Break-through Presentation
10:00a-10:20a Break
10:20a-10:45a Session Four: Customer Break-through Presentation
10:45a-11:15a Session five: Featured Keynote Speaker
11:15a-11:40a Session Six: Platinum Sponsor Session
11:40a-12:40p Lunch
12:40p-1:20p Session Seven: Myth Busting Demo Presentation
1:20p-1:40p Session Eight: Gold Sponsor Session
1:40p-2:05p Session Nine: Technical Advocate Presentation
2:05p-2:25p Break
2:25p-2:50p Session Ten: Myth Busting Presentation
2:50p-3:20p Session Eleven - Thirteen: Silver Sponsor Sessions
3:20p-3:50p Session Fourteen: Expert Closing Panel
3:50p-5:20p Meet the Experts Happy Hour
*Final details coming soon...
---
---
Featured Speakers



Anil Gadre, Executive Vice President, Chief Product Officer
Anil Gadre is the EVP of Product Management at MapR. Prior to MapR, Anil was the EVP of Product Management at Silver Spring Networks, responsible for product strategy, planning and marketing of networking and software products focused on the Smart Grid for the energy industry. Before that, Anil was with Sun Microsystems, a Fortune 200 technology leader, serving as EVP of The Application Platform Software organization and had previously been the Chief Marketing Officer leading global branding, demand creation and an extensive developer ecosystem program. At Sun Microsystems his experience covered diverse product lines ranging from networked desktop and enterprise servers systems to market leading software products such as the Solaris Operating system, Java, MySQL database and various middleware products. He has a BSEE from Stanford University, and an MM degree from the Kellogg School at Northwestern University.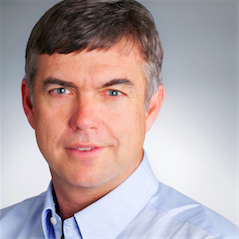 Jack Norris, Senior Vice President Data & Applications at MapR Technologies
Jack drives understanding and adoption of new applications enables by data convergence. With over 20 years of enterprise software marketing experience, he has demonstrated success from defining new markets for small companies. Jack's broad experience includes launching and establishing analytic, virtualization, and storage companies and leading marketing and business development for an early-stage cloud storage software provider. Jack has also held senior executive roles with EMC, Rainfinity (now EMC), Brio Technology, SQRIBE, and Brain and Company. Jack earned an MBA from UCLA Anderson and a BA in Economics and honors and distinction from Stanford University.
---
---
Featured Sessions
Coming soon...
---
---
Presented by:

AUTHORIZATION: By registering for this event, you are authorizing MapR to (i) provide contact information including your name, your company's name, address, email address and phone number to MapR, MapR sponsors, the event center and any service vendor contracted to conduct work for the MapR Event, and (ii) contact you about MapR products and services.