Description
Big data comes with big myths. Convergence, a full-day seminar, focuses on busting through those myths and getting to the truth so you can make informed decisions. Learn from executives, practitioners, myth busters, and technical experts how to solve real-world problems by harnessing disruptions in data, artificial intelligence, cloud, containers, and edge technologies.
These events fill up quickly so secure your seat today!
Areas of Focus:
Use cases, artificial intelligence, data analytics, edge analytics, analytics in cloud, hybrid and multi cloud, containers, microservices, data and cyber security, intelligent applications, global event systems, Hadoop and friends, IoT transformation
---
---
AGENDA: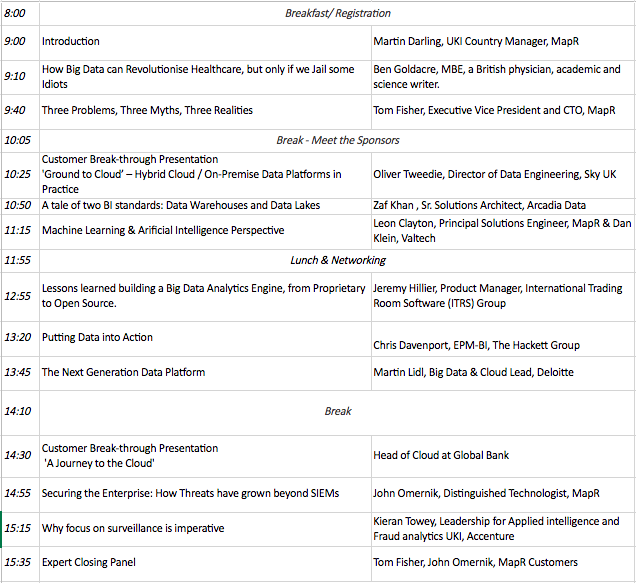 ---
---
Featured Speakers
---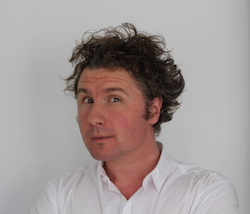 Ben Goldacre, MBE, British Physician, Academic and Science-writer

Ben is an award-winning writer, broadcaster, and medical doctor who specialises in unpicking scientific claims made by scaremongering journalists, government reports, pharmaceutical corporations, PR companies and quacks. He was trained in Medicine at Oxford and London, and currently works as an academic in epidemiology. Ben wrote the weekly Bad Science column in the Guardian from 2003-2011. Bad Science the book (4th Estate) has sold over half a million copies worldwide, reached #1 in the paperback non-fiction charts, and is being published in 31 languages. In his second book, BAD PHARMA (4th Estate, September 2012), Ben puts the $600bn global pharmaceutical industry under the microscope, to reveal flaws throughout the ecosystem of evidence based medicine. In October 2014 he published his collected journalism in a volume entitled I THINK YOU'LL FIND IT'S MORE COMPLICATED THAN THAT (4th Estate).
View Ben's profile
---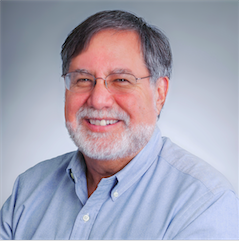 Tom Fisher, Executive Vice President and Chief Technology Officer at MapR Technologies
As CTO, Tom works with enterprise customers to ensure they take full advantage of MapR technology. He also leads initiatives to advance the company's innovation agenda globally.
Tom was previously with Oracle, where he was a senior executive in engineering and operations for over five years, supporting the company's top 40 cloud customers globally. He was also Oracle's senior vice president and CIO for global commercial cloud services, focusing on improving service delivery through automation and direct action with customers. Prior to Oracle, Tom served as CIO and vice president of cloud computing at SuccessFactors (now SAP), where he ran cloud operations as well as emerging technologies in product engineering. Additionally, Tom led technology teams at Qualcomm as CIO of CDMA technologies and with eBay Inc. where he was vice president and acting CTO.
View Tom's LinkedIn profile
---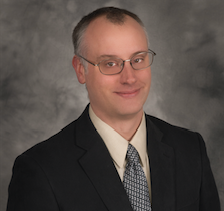 John Omernick, Distinguished Technologist at MapR Technologies
As Distinguished Technologist at MapR, John Omernik brings an analytical approach to big data, utilizing modern tools to identify patterns to facilitate security program improvements and reduce risk to organizations. Prior to MapR, John was SVP Security Innovations at Bank of America. Previously, he was the lead for the Counter Threat Unit Data team at Dell SecureWorks and the VP of Big Data Analytics and Fraud Center of Excellence at Zions Bancorporation. John has an MS in Information Assurance from Norwich University and graduated cum laude from the University of Wisconsin-Stevens Point with a BS in Computer Information Systems.
View John's LinkedIn profile
---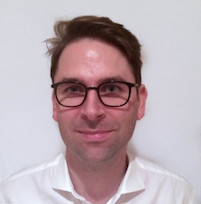 Oliver Tweedie, Director of Data Engineering, Sky UK
Oliver manages Data Engineering at Sky and is running a programme of work to transform the way Sky manages, exploits and derives value from its data.
Oliver has over 20 years industry experience and is a founder member of the engineering team that built Sky Broadband, Sky Talk and Sky Mobile. He is a speaker at industry events and has an MBA from Cass Business School, City, University of London.

View Oliver's LinkedIn profile


---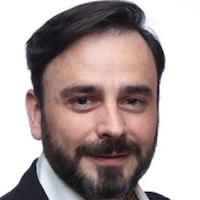 Martin Lidl,Big Data and Cloud lead, Deloitte
With over 20 years of experience delivering innovative data solutions for global blue chip companies and a track record of successful delivery of complex technology solutions, Martin is presenting how the next generation data platform is the foundation for business and organisational change.

View Martin's LinkedIn profile
---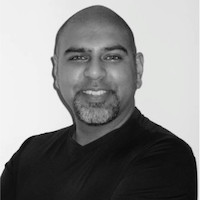 Zaf Khan, Sr. Solutions Architect, Arcadia Data
Zaf Khan is Sr. Solutions Architect with Arcadia Data. Zaf has spent nearly 20 years in the data and analytics industry. He has deep data integration and business intelligence experience with Global 2000 companies. Zaf brings technical field experience and strategic business positioning together with a range of roles in support, consulting, training and presales. Zaf works with Arcadia Data's customers in EMEA to enable enterprises to truly exploit the value of data in data lakes and data streams through the use of Arcadia Enterprise.
---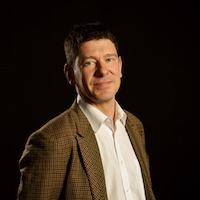 Dan Klein, Chief Data Officer, Valtech
Dan looks after all things 'data' in Valtech, delivering differentiated value to our clients. He is fascinated by how the use of data can disrupt existing business models and revels in being able to tell novel stories with information that engage both Valtech clients and their customers. He leads all the business Valtech undertakes in the 'data' space.
---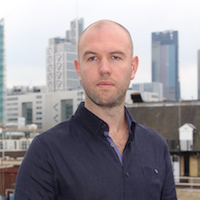 Jeremy Hillier, Product Manager at ITRS Group
Jeremy joined ITRS Group in February 2016 as Product Manager, bringing over 10 years of experience in software and consulting. He has a software engineering background with a passion for creating great products, gained at publicly traded and privately held companies including Accenture and Electronic Data Systems (HPE). Jeremy is a keen amateur dramatics enthusiast, holding an Associate's Degree in Speech and Drama – Performance, from the Trinity College of London.
---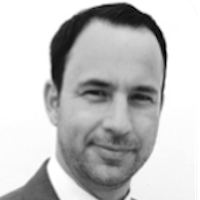 Chris Davenport, EPM-BI, The Hackett Group
Chris is a talented Solution Architect with a good balance between business acumen and technology. With 17 years experience, much of which has been in industry, his approach to success has been based on architecting solutions that focus on delivering top down strategic alignment of information. He has led numerous transformation initiatives, to provide executives with the correct information in a timely and concise manner. His focus areas are enterprise performance management and executive decision support systems.
---
---
Featured Sessions
Title: How big data can revolutionise healthcare, but only if we jail some idiots
Speaker: Ben Goldacre, MBE, British Physician, Academic and Science-writer
Description: There is huge potential with big data in healthcare. Lives can be saved on an epic scale, by shiny new techniques, but also by competent implementation of the basics. This talk will cover that sparkling new future in spades. But there is a problem. Software can be snake oil, just like any other health intervention. And worse, our "slap on the wrist" culture for massive breaches of patient confidentiality might soon sacrifice patient trust for a generation.
---
Title: Three Problems, Three Myths, Three Realities
Speaker: Tom Fisher, Executive Vice President and Chief Technology Officer, MapR
Description: This session explores the hottest problems customers are struggling to sort out given the advent of many new breakthrough technological tools. It also addresses conventional wisdom and myths and highlights the reality around three hot issues with best practice guidance and recommendations for each.
---
Title: Customer Break-through Presentation 'Ground to Cloud', Sky UK
Speaker: Oliver Tweedie, Director of Data Engineering, Sky UK
Description: The Internet continues to disrupt the business landscape. The use of data and analytics to deliver personalised customer experiences and enhance decision making has become essential for business success.
Increasingly, companies working with data want to capitalise on the speed and flexibility of the Cloud, but the ability to move and exploit data on Cloud platforms can be a challenge.
Data technologists must overcome low bandwidth legacy networks, incumbent warehouses and big data platforms containing historical data in a variety of old fashioned formats. Then there's data privacy, security and GDPR to solve for.
Using Sky as a case study, we will show that MapR can help solve these challenges and make the digital transformation journey a success.
---
Title: A tale of two BI standards: Data Warehouses and Data Lakes, Arcadia Data
Speaker: Zaf Khan, Sr. Solutions Architect, Arcadia Data
Description: Data lakes as part of the logical data warehouse (LDW) have entered the trough of disillusionment. Some failures are due to lack of value from businesses focusing on the big data challenges and not the big analytics opportunity. After all, data is just data until you analyze it.
While the data management aspect has been fairly well understood over the years, the success of business intelligence (BI) and analytics on data lakes lags behind. In fact, data lakes often fail because they are only accessible by highly skilled data scientists and not by business users. But BI tools have been able to access data warehouses for years, so what gives?
Arcadia Data explains why existing BI tools are architected well for data warehouses but not data lakes, the pros and cons of each architecture, and why every organization should have two BI standards: one for data warehouses and one for data lakes.
---
Title: Lessons learned building a big data analytics engine, from proprietary to open source, ITRS Group
Speaker: Jeremy Hillier, Product Manager, ITRS Group
---
Title: Putting Data into Action, The Hackett Group
Speaker: Jason Fitzgerald, Managing Director, EPM-BI, The Hackett Group
Description: You're capturing massive volumes of data from multiple sources. But are you able to capitalize on the value of information held within that data?
The Hackett Group will illustrate how organisation are moving up the analytics maturity curve, increasing their ability to use analytics to make business decisions for competitive advantage.
---
Title: Putting it into Action: A Slightly More Technical Look at Speeding Time to Value
Speaker: Tom Fisher, Senior Vice President Data and Chief Technology Officer, MapR
Myth: Only big teams with lots of funding have the advantage of using all this new tech.
Description: This session provides a deeper look at how to put ideas into action and discusses selecting the right first use cases; architectural, design, and implementation best practices; and driving successful change for the big data journey.
---

Title: Securing the Enterprise: How threats have grown beyond SIEMs
Speaker: John Omernik, Distinguished Technologist, MapR
Description: Siloed security vendor products only offer limited views of enterprise security data. Threat actors know how to circumvent these products and attack critical assets. This will be a discussion of those threats and ways to fight back with a holistic view of enterprise data.
---
Title: The Next Generation Data Platform
Speaker: Martin Lidl, Big Data and Cloud lead, Deloitte
Description: Taken from over 20 years of experience delivering innovative data solutions for global blue chip companies and a track record of successful delivery of complex technology solutions, Martin is presenting how the next generation data platform is the foundation for business and organisational change.
Specifically, he will cover key considerations for an innovative data programme, drivers and suggestions for a successful delivery and will touch on a number of myths and misconceptions about data platforms.
---
Title: Why focus on surveillance is imperative
Speaker: Kieran Towey – Leadership for Applied intelligence and Fraud analytics, UKI,Accenture
Description: How through Surveillance Analytics, institutions can detect and prevent various forms of misconduct, such as Rogue Trading, Market Abuse, and Financial Crime / Money Laundering.
---
Title: Expert Closing Panel
Panelists: Tom Fisher, John Omernik, Keynote Speaker, Customer presenter
Abstract: Turn ideas from the day into your own practical course of action. This panel of experts applies the insights from the day's sessions to real-world challenges by engaging the audience in a spirited discussion.
More coming soon...
---
---
Presented by:

Sponsored by: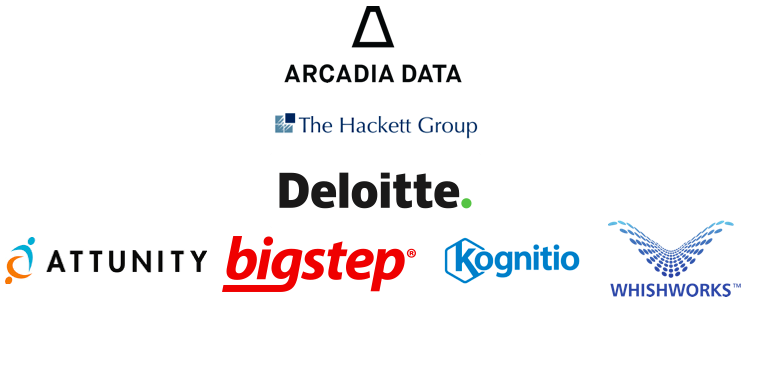 AUTHORIZATION: By registering for this event, you are authorizing MapR to (i) provide contact information including your name, your company's name, address, email address and phone number to MapR, MapR sponsors, the event center and any service vendor contracted to conduct work for the MapR Event, and (ii) contact you about MapR products and services.