Convergence in Diversity: How to Turn the Food Movement into a Force for Social Transformation

Wednesday, November 30, 2011 from 6:15 PM to 8:30 PM (PST)
Event Details
The New Leaders Initiative, presenters of the annual Brower Youth Awards, has invited you to join the dialogue in our new event series:
  Rooted and Rising - An Intergenerational Dialogue and Solutions Salon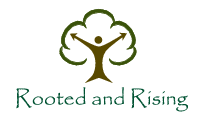 Each Rooted and Rising event begins with an intergenerational dialogue on a particular topic that will transpire between a youth leader or activist and a seasoned activist or professional.
After the dialogue, we facilitate a Solutions Salon, which encourages participants to utilize each other as resources. Each will be encouraged to share with the group what they are currently working on and/or what challenges they face on a personal or professional level that pertains to the topic at hand, with opportunity to give and receive feedback and resources. 
You have been invited to participate in our upcoming event, entitled:
Convergence in Diversity: How to Turn the Food Movement into a Force for Social Transformation
The current global food production system is fraught with problems. With issues like GMOs, land usage, unequal distribution and economic access to healthy food, and a host of others - food issues affect everyone, regardless of where you are in the world. Many different groups and organizations have been tackling each of these issues for some time.
The question is: How do we effectively bring these groups together to form a unified front designed to effect change on the scale that our societies and the planet currently require?
In Convergence in Diversity: How to Turn the Food Movement into a Force for Social Transformation, we bring prominent figures and youth visionaries from different sectors of the food movement together to discuss ways that we can fortify one another with ideas, resources and strategies. Be sure to join us at this very special Rooted and Rising.
Special Guests include: 
Eric Holt-Giménez, Executive Director of Food First
Hai Vo, Brower Youth Award winner 2009
Tania Pulido, Brower Youth Award Winner 2011
Dana Harvey, Executive Director of Mandela Marketplace
Sibella Kraus, Founder & President of Sustainable Agriculture Education
A few Logistics:
Pre-reception & mingling at 6:15pm; program begins at 6:45pm.
Out of State? Not to worry! This event will appear on Ustream - find our channel at RootedRising
Find us on Facebook: https://www.facebook.com/event.php?eid=132482866851891 
See you at Rooted and Rising!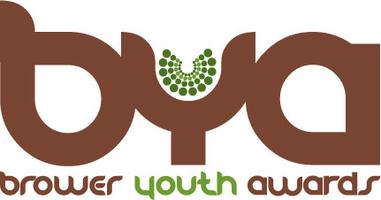 When & Where

Hotel Shattuck Plaza
2086 Allston Way Berkeley, CA 94704
California


Wednesday, November 30, 2011 from 6:15 PM to 8:30 PM (PST)
Add to my calendar
Organizer
Earth Island Institute's New Leaders Initiative
The New Leaders Initiative (NLI) grows environmental leadership by raising the profile of young emerging environmental leaders in North America, celebrating their achievements, and providing them with the skills, resources, and relationships to lead effective campaigns and projects. NLI honors the legacy of David Brower - firebrand environmentalist, community activist, and founder of Earth Island Institute.


NLI is home to the Brower Youth Awards, the premier North American awards honoring bold young environmental leaders. Since 2000, the Brower Youth Awards has recognized 61 exceptional leaders with a cash prize, a high-energy week of activities in San Francisco, and ongoing leadership support. NLI also offers mentoring and project sponsorship to rising young leaders.