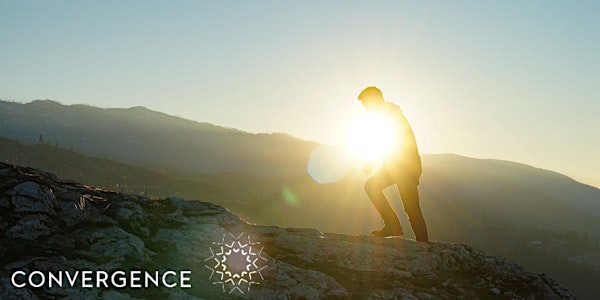 Convergence Dialogue on Guns & Suicide Prevention Report Launch
Join us as the Convergence Dialogue on Guns & Suicide Prevention releases its final report and strategies.
About this event
What happens when diverse stakeholders engage in shared learning and advise on strategies to prevent firearm suicide? Progress.
Suicide rates have risen around 30% over the last 20 years in America. Of all the gun deaths in the United States each year, over 60% are suicides. Further, about half of all suicides are by firearm. These are preventable deaths, and Convergence understood that a dialogue on suicide prevention and mental health was desperately needed — and it would have to start with a different and better conversation about guns.
With that goal in mind, we brought together gun rights and responsibilities advocates, representatives from the gun industry, suicide prevention organizations, gun violence prevention advocacy groups, mental health and medical practitioners, researchers, and faith leaders over the last year to explore innovative ways to prevent suicide by firearm. Many of the dialogue participants had never met — much less engaged constructively together — prior to this encounter. 
Together, the group examined the data around firearm suicide, existing programs that are effectively helping to prevent gun suicide, and the areas where urgent action is needed in funding, research, education, and outreach to at-risk populations to save lives. 
Join us on Tuesday, December 7th from 1:00 – 2:30 pm ET to hear directly from members of this diverse group of experts for this special release event for the Convergence Dialogue on Guns and Suicide Prevention report. Panelists will discuss their experience participating in the Convergence collaborative dialogue process and their ideas about what's working and what more can be done in the fight against firearm suicide.  
Panelists include:
Emmy Betz, MD, MPH, Professor of Emergency Medicine at University of Colorado School of Medicine, is an emergency physician and researcher who directs the Firearm Injury Prevention Initiative at the Injury & Violence Prevention Center (Colorado School of Public Health and University of Colorado School of Medicine). She is a nationally recognized expert in firearm injury prevention and has worked with numerous state and national organizations, including the Colorado Suicide Prevention Commission, the American Medical Association, the American College of Surgeons, the American Geriatrics Society, the Department of Defense (DoD) Suicide Prevention Office, and the National Academies of Sciences, Engineering and Medicine. In 2019, she was an invited participant for Executive Order (EO) 13861 (President's Roadmap to Empower Veterans and End a National Tragedy of Suicide - PREVENTS) as an expert in aging and lethal means safety. Dr. Betz serves as Principal Investigator on multiple active research projects funded by the NIH and DoD, and she has published over 120 peer-reviewed manuscripts. She is passionate about using public speaking, publications outside of scientific journals, and media engagement to help educate the public and policy-makers about injury prevention, and in 2015 she gave a TEDxMileHigh talk on firearm suicide.  
Chris Cheng, The History Channel's Top Shot Season 4 Champion, worked for Google, Inc. from 2007-2012. In 2011, he auditioned for History Channel's Top Shot Season 4 shooting competition, having not one shooting award to his name, nor any formal shooting instruction. Mr. Cheng beat 17 professional marksmen and won a $100,000 cash prize, the title of "Top Shot," and a pro marksman contract with Bass Pro Shops. Mr. Cheng left Google in June 2012 to pursue a full-time career in the outdoor industry. He is a technologist, media personality, strategic consultant, and civil rights advocate in the firearms community. He works with the National Rifle Association and the National Shooting Sports Foundation on their respective Outreach Councils; and the California Rifle & Pistol Association on promoting the shooting sports and protecting our Second Amendment rights. Mr. Cheng is a founding board member of the Asian Pacific American Gun Owners Association (APAGOA) and is also on the board of the Pink Pistols/Operation Blazing Sword which are firearms-focused nonprofit organizations representing the APA and LGBTQ+ communities, respectively.
Doreen Marshall is Vice President of Mission Engagement at the American Foundation for Suicide Prevention (AFSP). As a psychologist with experience that spans clinical, educational, and professional settings, Dr. Doreen Marshall has been engaged in local and national suicide prevention work for nearly 20 years. Since joining AFSP in 2014, Dr. Marshall has expanded AFSP's menu of education programs for both clinicians and general audiences and revamped the infrastructure to improve program delivery through a nationwide network of chapters. In her current role, Dr. Marshall fosters partnerships and collaborations with other organizations to advance AFSP's mission to save lives and bring hope to those affected by suicide. Prior to joining AFSP, she served in a number of roles, including as a consultant for both national and state suicide prevention and postvention initiatives, which included providing suicide prevention training for the Division of Behavioral Health and Developmental Disabilities and serving on a task force of the National Action Alliance for Suicide Prevention. 
In addition, we'll hear from two Dialogue participants about the challenges of suicide prevention work and how their organizations are reaching at-risk communities:
Mike Sodini, Walk the Talk America
Mike Sodini is a third-generation firearm industry professional and known by many as the "most un-gun, gun guy." In 2018, Mr. Sodini formed the Walk the Talk America (WTTA) initiative, a non-profit organization dedicated to making a positive change in relationship to mental health, and firearm awareness. WTTA that works to raise awareness and create a change in the misunderstandings regarding mental illness and firearms by bringing together industry leaders.
The organization develops programs for suicide prevention, firearms negligence, trauma mitigation, and child safety. Their programs include classes to educate and improve mental health clinicians' understanding of firearms culture; efforts to work with firearms manufacturers and gun shops to include information cards about mental health with the sale of any firearm or firearm accessories; and a campaign to encourage gun owners to surround their gun safes with reminders of what's important in their life to cause a pause every time they go near their safe, whether in suicidal crisis or not.
Casey Pick, The Trevor Project
Casey Pick helps lead The Trevor Project's work advancing policies and positions that support LGBTQ (lesbian, gay, bisexual, transgender, queer, and questioning) youth in crisis by executing the Trevor Project's advocacy agenda on the federal, state, and local level and in the executive, legislative and judicial branches. The Trevor Project is the world's largest suicide prevention and crisis intervention organization for LGBTQ young people. The organization works to save young lives by providing support through free and confidential suicide prevention and crisis intervention programs on platforms where young people spend their time: a 24/7 phone lifeline, chat, and text. The organization also runs TrevorSpace, the world's largest safe space social networking site for LGBTQ youth, and operates innovative education, research, and advocacy programs.
If anyone reading this is struggling or knows someone who is, know that you aren't alone, and help is available. You can utilize the National Suicide Prevention Lifeline at 1 (800) 273-8255 or text HOME to 741741 to connect with the Crisis Text Line.
Organizer of Convergence Dialogue on Guns & Suicide Prevention Report Launch