Description
Convergence - Solving Data Challenges Together
Join us for a one-day conference focused on enterprise data. Customers, partners and technical experts share their expertise on using data to build converged applications. Whether you are looking to leverage your data to innovate, reduce costs, or both, at Convergence we will solve data challenges together.
Breakfast and lunch will be provided for each attendee.
---
Featured Speakers
---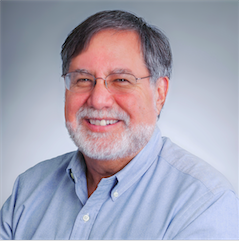 Tom Fisher, EVP and CTO at MapR Technologies
As CTO, Tom works with enterprise customers to ensure they take full advantage of MapR technology. He also leads initiatives to advance the company's innovation agenda globally.
Tom was previously with Oracle, where he was a senior executive in engineering and operations for over five years, supporting the company's top 40 cloud customers globally. He was also Oracle's senior vice president and CIO for global commercial cloud services, focusing on improving service delivery through automation and direct action with customers. Prior to Oracle, Tom served as CIO and vice president of cloud computing at SuccessFactors (now SAP), where he ran cloud operations as well as emerging technologies in product engineering. Additionally, Tom led technology teams at Qualcomm as CIO of CDMA technologies and with eBay Inc. where he was vice president and acting CTO.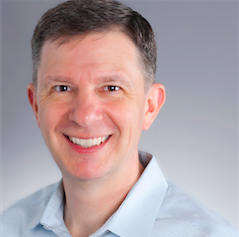 Bill Peterson, Senior Director, Industry Solutions at MapR Technologies
William "Bill" Peterson is Senior Director, Industry Solutions for MapR. Prior to MapR, Bill was the Director of Product and Solutions for CenturyLink. Prior to CenturyLink, Bill ran Product and Solutions for NetApp's Analytics and Hadoop solutions. In addition to his role at NetApp, Bill was the Marketing Co-Chair for the Analytics and Big Data committee, SNIA. Bill has also served as a research analyst at IDC and The Hurwitz Group, covering the operating environments, content management and business intelligence markets.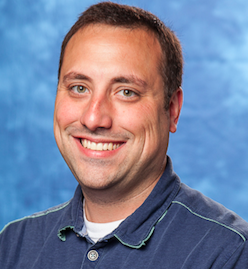 Ryan Berry, Cloud Solution Architect at Microsoft
Ryan has over 18 years of application development experience working in technical leadership, architecture, development and support delivery roles helping customers, partners and ISVs envision and progress innovative ideas into functioning applications solving real world business and engineering challenges. From line of business applications running mission critical Enterprise workloads to time sensitive real-time software running robots and lasers on the plant, Ryan's background in development has spanned across many verticals, technologies and platforms.
Ryan has been at Microsoft over 10 years in many different roles in Microsoft services, consulting, support and most recently helping small and mid-size customers in the Heartland understand how to leverage cloud computing effectively as a Cloud Solution architect.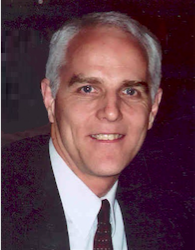 Kevin Whitfield, Applications Group Director at Management Science Associates, Inc.
Kevin Whitfield is an Applications Group Director with Management Science Associates, Inc. Kevin graduated from the University of Pittsburgh with a degree in Computer Science. Kevin's 39+ years of IT experience includes software engineering for the Pitt Graduate School of Information Science and MSA, lead engineer and designer on some of MSA's most successful projects, technical liaison to many of MSA's Fortune 500 clients, is a lead for software audit compliance, and most recently leading MSA's big data platform architecture.
Kevin also volunteers his time for community events around Pittsburgh, PA, including Meetups for the Pittsburgh Chapter of ACM, Future Cities Competition, and various other non-technical community events.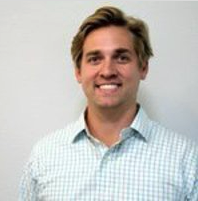 Jordan Martz, Director of Technology Solutions at Attunity
Jordan Martz is the Director of Technology Solutions at Attunity, a leading provider of data integration and data management software. In this role, Jordan works closely with both the alliances team and the product management team at Attunity with Big Data/Hadoop, IoT and cloud solutions.
---
Featured Talks
---
Clouds, Neutrality and the Integration of Data
Tom Fisher, EVP and CTO, MapR
Cloud computing seems simple, but it raises almost as many issues as it solves. For instance, can we use on-premise computing systems together with cloud systems (hybrid cloud systems)? Or can we build cloud-neutral systems that let us treat cloud providers as commodity producers? Can we integrate data in multiple cloud and on-premise data centers into a cohesive whole? The answer to all of these is yes. Drawing on his experience as a CIO, a CTO, and having managed the cloud offering of a major software vendor, Tom Fisher will explain why, how to get started, the role of streaming data and how to tell when cloud is the optimal solution.
Identifying and Exploiting the Keys to Digital Transformation
Bill Peterson, Senior Director, Industry Solutions at MapR
When discussing big data, we tend to focus on the end state—the massive scale and variety of data. But big data is created one event at a time, whether from sensors, log files, or customer interactions. Historically, one of the obstacles to leveraging this data has been the processing time and effort to extract/transform/load (ETL) the data, getting it into the analytical database, warehouse, or, more recently, big data platform for analysis. Streaming makes it possible to better manage, analyze, and distribute events across locations and subscribers. Examples of data flow include web events, machine sensors, and biometric data. Operational agility requires flowing data to be quickly analyzed and understood in context—context that could benefit from understanding long-term trends and patterns and leveraging newly arriving data. This session will discuss how companies are using streaming and IoT to perform real-time analysis and adjust to impact business function.


Best Practices for Building a Data Lake in the Cloud -
Jordan Martz, Director of Technology Solutions at Attunity
In today's world of data proliferation, data-driven companies like yours want to aggregate disparate data sets so that you can get the most value from them. Many companies are migrating data to data lakes in the cloud as a logical approach providing scalability and affordability. Some are finding that integrating and ingesting data from various, heterogeneous platforms into data lakes can be a complex undertaking, especially when real-time data is a requirement. Join this session to learn about the latest trends, challenges – including data latency, heterogeneity, and data security – and best practices for building a data lake in the cloud.
Are you Using All of Your Data?
Tom Fisher, EVP and CTO at MapR Technologies
Every piece of information that your business generates has potential to add value. This session is composed of real-world examples that demonstrate how that value may manifest, meant to provoke a review of your own data to identify new opportunities.
Vivid accounts from the front line will be presented that illustrate how data limitations (silos, scaling issues, unstructured data) have been overcome to create an orchestration layer which serves multiple use cases. Examples are drawn from automotive industry, advertising, financial services and healthcare


Data Management in a Web-Scale World
Bill Peterson, Senior Director, Industry Solutions at MapR
The industry is in the middle of an architectural shift. This once is a 30-year shift is driven by the massive scale and increasing heterogeneity of unstructured data. However, today's purpose-built rigid infrastructures struggle to deliver in a cloud-scale, distributed, IoT world. What's needed is the ability to deliver data in a multi-temperature, multi-infrastructure (on-premises, multi-cloud and at the edge) environment while providing enterprise grade features for high-availability, multi-tenancy, security, disaster recovery and more. This session will look at market opportunity, drivers, disruptions, workloads and uses cases that are changing the data managment market.
More coming soon...


---
Agenda
---
8:00am - 9:00am - Registration and Networking Breakfast
9:00am - 9:10am - Introductions and Welcome
9:10am - 9:50am - Opening Keynote - Clouds, Neutrality and the Integration of Data - Tom Fisher, EVP and CTO, MapR
9:50am - 10:20am - Identifying and Exploiting the Keys to Digital Transformation - Bill Peterson, Senior Director, Industry Solutions, MapR
10:20am - 10:45am - Morning Networking Break
10:45am - 11:30am - Advanced Retail Analytics using the MapR Converged Data Platform and Event Streams- Kevin Whitfield, Applications Group Director, Management Science Associates, Inc. (Customer Presentation)
11:30am - 12:00pm - Are You Using All of Your Data? - Tom Fisher, EVP and CTO, MapR
12:00pm - 12:30pm- Birds of a Feather Lightning Round
12:30pm - 1:30pm - Networking Lunch
1:30pm - 2:00pm - Best Practices for Building a Data Lake in the Cloud - Jordan Martz, Director of Technology Solutions, Attunity
2:00pm - 2:45pm - IoT and Connected Things Using Microsoft Azure – Ryan Berry, Cloud Solutions Architect, Microsoft Azure
2:45pm - 3:05pm – SAP Customer Use Cases - Marc Fabbo, Sr. Solutions Engineer, MapR
3:05pm - 3:35pm - Closing Keynote - Unstructured Storage and Data Management in a Web-Scale World - Bill Peterson, Senior Director, Industry Solutions, MapR
Co-presented by:

Sponsored by: