Description
Convergence - Solving Data Challenges Together
Convergence is a one-day conference focused on enterprise data. MapR customers, partners and technical experts share their expertise on using data to build converged applications. Whether you are looking to leverage your data to innovate, reduce costs, or both, at Convergence we will solve data challenges together.
Featured Speakers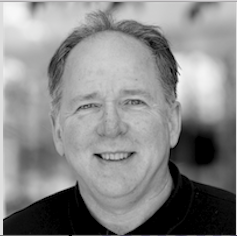 Ted Dunning PhD, Chief Application Architect at MapR Technologies
Ted Dunning is Chief Application Architect at MapR and has years of experience with machine learning and other big data solutions across a range of sectors. Ted was the chief architect behind the MusicMatch (now Yahoo Music) and Veoh recommendation systems. He built fraud detection systems for ID Analytics (later purchased by LifeLock) and he has 24 patents issued to date plus a dozen pending. Ted has a PhD in computing science from the University of Sheffield and is active with open source projects as committer, PMC member, mentor and currently serving as a board member for the Apache Software Foundation. When he's not doing data science, he plays guitar and mandolin. He also bought the beer at the first Hadoop user group meeting.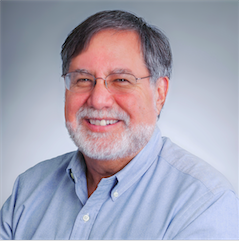 Tom Fisher, EVP and CTO at MapR Technologies
As CTO, Tom works with enterprise customers to ensure they take full advantage of MapR technology. He also leads initiatives to advance the company's innovation agenda globally.
Tom was previously with Oracle, where he was a senior executive in engineering and operations for over five years, supporting the company's top 40 cloud customers globally. He was also Oracle's senior vice president and CIO for global commercial cloud services, focusing on improving service delivery through automation and direct action with customers. Prior to Oracle, Tom served as CIO and vice president of cloud computing at SuccessFactors (now SAP), where he ran cloud operations as well as emerging technologies in product engineering. Additionally, Tom led technology teams at Qualcomm as CIO of CDMA technologies and with eBay Inc. where he was vice president and acting CTO.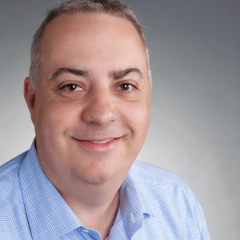 Brad Anderson, Head of Data Platform at Kabbage
Brad Anderson is Head of Data at Kabbage, the only fully-automated online lending company. Before joining Kabbage in 2016, Anderson was VP Big Data Informatics at Liaison Technologies, constructing the Alloy™ Data Management Platform for healthcare and life sciences, among other verticals. He has also founded or co-founded four technology companies across a variety of industries, all employing big data technologies. Past companies include MapR Technologies, Ericsson and Cloudant, and he has many contributions to distributed systems open-source projects, including Hadoop, HBase, CouchDB, and Titan.

Stephen Zampino Sr. Manager Customer Success, Arcadia Data
Stephen Zampino has over 17 years of enterprise software applications, technologies and services consulting experience. Stephen works with Arcadia Data's customers in the US Mid Atlantic and South East regions, ensuring they get the most out of their Big Data and Analytics investments. Prior to Arcadia, Stephen has worked in various capacities for companies like Information Builders, Talend, Microstrategy, and Oracle, helping their Fortune 500 customers identify and implement technology solutions. He brings years of experience in areas including Data warehousing, ETL, MDM, Data Quality, and Open Source technologies.
Featured Talks
Clouds, Neutrality and the Integration of Data - Tom Fisher, EVP and CTO, MapR
Cloud computing seems simple, but it raises almost as many issues as it solves. For instance, can we use on-premise computing systems together with cloud systems (hybrid cloud systems)? Or can we build cloud-neutral systems that let us treat cloud providers as commodity producers? Can we integrate data in multiple cloud and on-premise data centers into a cohesive whole? The answer to all of these is yes. Drawing on his experience as a CIO, a CTO, and having managed the cloud offering of a major software vendor, Tom Fisher will explain why, how to get started, the role of streaming data and how to tell when cloud is the optimal solution.
IoT in the Real World: Life at the Edge - Ted Dunning PhD, Chief Application Architect, MapR
One key characteristic of the Internet of Things is that the "things" sit out in the world far away from any central data-center, but we need to do machine learning and other analytics from a global perspective. In addition, in many systems the massive amount of sensor data and the need for low latency decisions makes it attractive to place some processing at the edge, next to the IoT devices generating data. We will show how effective design and innovative tools provide a global data fabric that makes it possible to learn globally and act locally.
Modernizing the Lending Platform: Data-Driven Decisioning - Brad Anderson, Head of Data Platform, Kabbage
Banking systems, and in particular lending platforms, need to begin leveraging recent advancements in machine learning, deep learning, and artificial intelligence. To be successful, they need to ingest much more data than they have in the past. Ingesting these data and serving them to new underwriting and decisioning algorithms, as well as to the rest of the organization for analytics, require changes in data architectures. We will discuss these changes to architecture, the building blocks required for success, and FinTech use cases enabled with these advancements.
Accelerating Data-Native Applications with Visual Analytics -
Stephen Zampino Sr. Manager Customer Success, Arcadia Data
This session covers how BI and visual analytics platforms native to next-gen data platforms or cloud deployments can provide fast, secure, self-service access to all the data business users want, without moving data. This accelerates time to insight/action and greatly reduces the cost and complexity of big data systems. We will also talk about some of the common approaches to providing analytics on data lakes and how a "data-native" approach differs from the rest, by integrating with a converged data platform and SQL to support multi-tenant, highly concurrent analytic applications.
Best Practices for Building a Data Lake in the Cloud - Manish Parikh, Sr. Solutions Engineer, Attunity
In today's world of data proliferation, data-driven companies like yours want to aggregate disparate data sets so that you can get the most value from them. Many companies are migrating data to data lakes in the cloud as a logical approach providing scalability and affordability. Some are finding that integrating and ingesting data from various, heterogeneous platforms into data lakes can be a complex undertaking, especially when real-time data is a requirement. Join this session to learn about the latest trends, challenges – including data latency, heterogeneity, and data security – and best practices for building a data lake in the cloud.
Deep Learning and Cheap Learning: What's Really Important? -
Ted Dunning PhD, Chief Application Architect, MapR
Enterprise systems that use machine learning have been around for decades, but recently, technological advances and the availability of large amounts of data have made it possible for many more companies to build practical and economically important machine learning systems such as recommenders for retail business and anomaly detection systems for financial, energy, manufacturing and healthcare industries. Surprisingly, however, most of the effort in building a useful machine learning system isn't in doing the learning. It's the logistics that consume most of the effort and cost. Moreover, there isn't any one best machine learning system - successful organizations use a collection of tools. This talk explores the business advantages of different machine learning approaches and provides practical tips for both the learning and logistical challenges.
---
Agenda
8:00am - 9:00am - Registration and Networking Breakfast
9:00am - 9:10am - Introductions and Welcome
9:10am - 9:30am - Cloud, Neutrality and the Integration of Data - Tom Fisher, EVP and CTO, MapR
9:30am - 10:15am - IoT in the Real World: Life at the Edge - Ted Dunning PhD, Chief Application Architect, MapR
10:15am - 10:45am - Morning Networking Break
10:45am - 11:30am - Modernizing the Lending Platform: Data-Driven Decisioning - Brad Anderson, Head of Data Platform, Kabbage
11:30am - 12:00pm - Accelerating Data-Native Applications with Visual Analytics - Stephen Zampino Sr. Manager Customer Success, Arcadia Data
12:00pm - 12:30pm- Birds of a Feather Lightning Round - Tom Fisher, EVP and CTO, MapR
12:30pm - 1:30pm - Networking Lunch
1:30pm - 2:00pm - Best Practices for Building a Data Lake in the Cloud - Manish Parikh, Sr. Solutions Engineer Attunity
2:00pm - 2:45pm - Deep Learning and Cheap Learning: What's Really Important? - Ted Dunning, Chief Application Architect, MapR
2:45pm - 3:15pm - Closing Keynote - Tom Fisher, Chief Technology Officer, MapR
Co-presented by: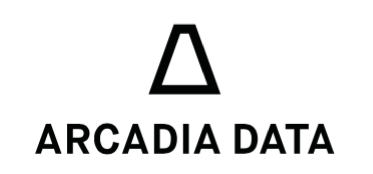 Sponsored by: