Convergence 2021 October 6th-10th in Harrisburg, PA
About this event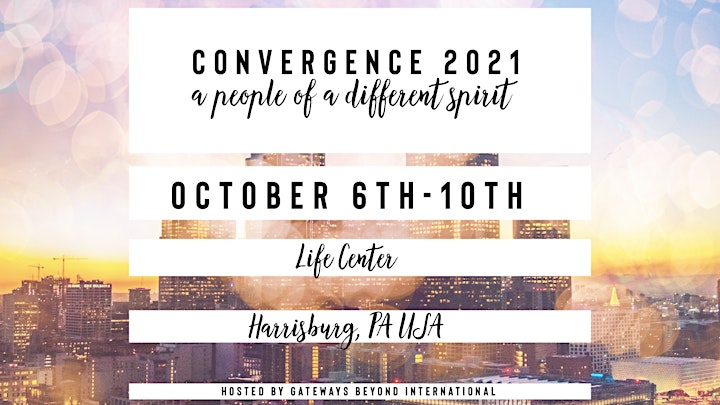 In the midst of uncertainty that has left the world cold and without hope, we believe God is looking for a people that are "of a different spirit" and whose eyes are filled with hope despite the giants in the land. Our desire is to be such a company, who have not believed the narrative offered by those who have no hope, but to put our trust in the storyline of redemption that we have inherited from faithful generations.
The theme for this year's convergence comes from the story of Caleb, and the announcement of Heaven declaring him to be "of a different spirit". He was surrounded by impossibilities, yet dared to put his trust in a God of miracles and believe that God had provided a land of inheritance for him and his family.
We are believing that this year's convergence will be a time of recalibrating our hearts and resolve to the purpose that God has called us to. Are you willing to stand out and be counted as rays of hope in the midst of the darkness of this hour? Are you ready to live out of a culture that comes from an unshakable kingdom? Let's be that people of a different spirit.
Organizer of Convergence 2021