About this Event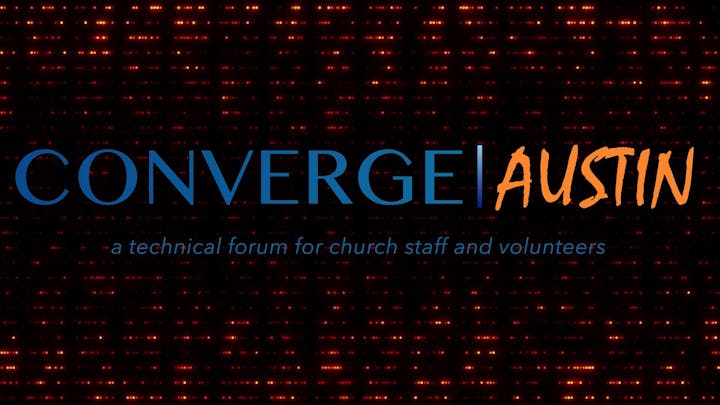 Converge Austin Networking Event
Join us on January 23, 2020 for a new facility tour, demos from manufacturer representatives, informative discussion and to network with peers.
- Tour Hill Country Bible Church's newest campus and worship center.
- Meet representatives from RF Venue and Vanguard LED Displays
- Network with church techs and staff
- Lunch will be provided.
Please Register for this event, and we'll see you on January 23rd.
Are you a church tech, volunteer or staff? Join our Facebook Group.
For more information on Ridge AV, please visit www.ridgeav.com.