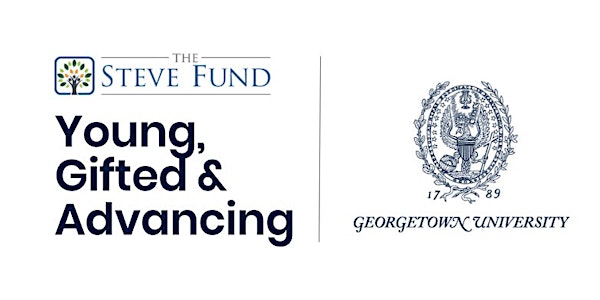 Convening on 'Young, Gifted & Advancing: Promoting Mental Health and Well-Being Among Students of Color'
When and where
Location
Georgetown University Hotel & Conference Center 3800 Reservoir Road Northwest Washington, DC 20057
Description
Young, Gifted & Advancing will explore the relationship between mental health and well-being, and student achievement and graduation—across stakeholder groups such as students, families, university administrators, faculty, and mental health professionals. Topics to be included are: the micro- and macro-climates in daily student life and how they impact college students of color in their ability to thrive on campus and ultimately graduate.
We will discuss the wide range of psychological, social, institutional, and systemic factors that undergird the campus experience of college students of color and seek to identify the levers to academic success in higher education for college students of color.
Through presentations from scholars, researchers, students, and practitioners, as well as interactive dialogue among attendees, this program will conclude by making recommendations for changing the educational experience and clearly identifying strategies for participants to maximize academic success in higher education.
If you have any questions, please email strategyevents@georgetown.edu.
---
Accommodations requests related to a disability should be made to strategyevents@georgetown.edu by October 29th. A good-faith effort will be made to fulfill requests.