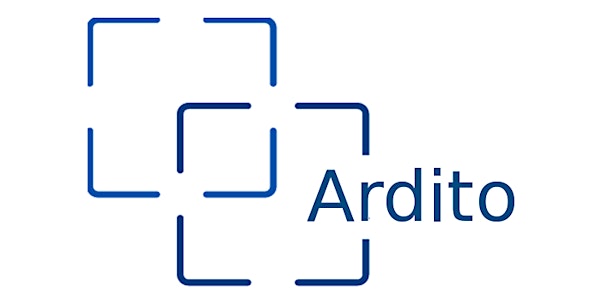 Control your content in the digital marketplace - reserve a place
When and where
Location
Book fair Più libri più liberi - Roma Convention Center - Aldus Fellowship Program Room La Nuvola dell'Eur (Viale Asia) Rome Italy
Description
Reserve your place at this workshop. We will confirm your attendance a week before the event.

This workshop is the second in a series of three that will explore various aspects of the ARDITO project with different media types being the focus for each one. This workshop is focusing on our work in text and publishing.
The EU co-funded ARDITO project was launched in January 2017 and aims to connect content across the internet with rights management information with the goal of creating a true digital market place for copyright protected content.
AGENDA
10:15 - 10:30 Arrival and Coffee
10:30 - 10:45 Introduction
10:45 - 11:00 PLS Permissions
Speaker: Rachel Hunt (Publishers' LIcensing Services)
11:00 - 11:30 ARDITO, a practical implementation to support the Digital Single Market
– strengthening the link between content and permissions
This panel will discuss how ARDITO tools are now being developed and where users can find out about permissions directly from content they have discovered, bearing in mind that the content is available wherever it is discovered on the Internet because ARDITO is using permanent identifiers, such as watermarks and DOI technology applied to rights declarations (so called Digital Rights Holder Statements), that connect users with rights and licensing data.

Speakers:
Paola Mazzucchi (mEDRA, Business development manager)
Anna Lionetti (mEDRA, Metadata manager)
Huub van de Pol (Director and Founder, Icontact)
Caroline Boyd (COO, The Copyright Hub)
11:45 - 13:00 Break out discussion groups
Delegates will join one of four breakout discussion groups to explore some of the themes
that have emerged during the initial stages of the ARDITO project. The three
breakout groups are described as follows:
(a) eBooks: using watermarking to access rights and licensing directly and to identify re-use options
The growing use of eBooks and the ease of creating a copy poses a new challenge for publishers and self publishing authors. eBooks find their way to end users through a variety of channels, legal and grey areas alike. Professional end users often want to re-use (part of the) eBook content they already have but usually don't know how to obtain a valid licence. It's even more complicated when part of an eBook text is published on a website without acknowledgment. This discussion group examines the ways that the ARDITO project offers eBook re-use tools, based on different real world use cases.
Moderator: Huub van de Pol (Director and Founder, Icontact)
(b) Digital Rights Holder Statements: DOI technology for rights information
Digital Rights Holder Statements are a key tool for bringing order to the current overload of content on the Internet with little or no rights metadata. Even if content and its creator(s) are identifiable, establishing associated rights and tying those to the content itself so that they are always discoverable for the end consumers is a far harder task. With rights holder statements in standard format and connected to content assets using DOI technology, machines can understand rights without human intervention and final users are able to access rights information at the point of discovery of content. How might this impact the current market?
Moderator: To be confirmed
(c) Multi-media content; publishing is more than text
It is relatively easy to track and license content when it is on your own website but what about when it is shared in social media and scholarly networks? What's more, so much of what is published today contains images, videos and other assets which might not necessarily be owned and controlled by the same copyright owner. These are licensed for use in the work but are not licensed for onward use where users may want to exploit such multi-media objects outside the context of the main work. Examples are:
- Academic Journals: Whilst Open Access exists to enable exploitation of the main work is often confusing to people who want to reuse the article and third party multi-media content inserted in the main work
- Magazines and Newspapers: There are specific challenges when this content appears online. How do aggregators and machines understand any licence terms that are linked to the content?
Moderator: Anji Clarke (Consultant & Lecturer, i-Publishing)
13:00 Conclusions and Next Actions