"Contracts for Creative Entrepreneurs" Seminar (with Peter Vaughan Shaver)

Wednesday, October 10, 2012 from 6:00 PM to 8:00 PM (PDT)
Event Details
About the Program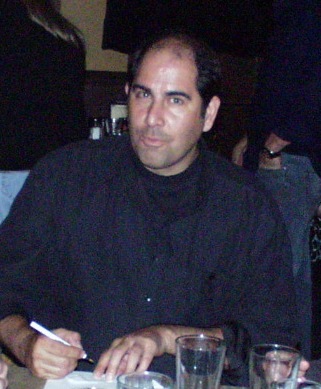 The Importance of Contracts:
Many businesses, especially, creative service providers, get into legal trouble due to working with their customers and clients without proper contracts. Working without a contract, or on a verbal "handshake" basis can lead to problems that are easily avoidable. Remember: What can go wrong will go wrong! Often simple misunderstandings about the essential elements of a business relationship can escalate into expensive and time-consuming legal battles.
Minimizing legal risk and avoiding customer conflicts is easier once you know the basics of proper contracts.
This valuable workshop will discuss the basics of everyday contracts, with a focus on contracts for creative service-based companies and individuals. Having a clear, well-written contract is essential in conveying an impression of professionalism to your customers.
We will cover the essential steps that will enable you to avoid conflicts with clients by creating workable, Plain-English contracts as they impact the following areas: 
Customer and Employment Agreements:  Clear and well-drafted contracts, with customers, service providers, vendors and other parties that you do business with can help you avoid problems down the line that incomplete, defective, or confusing contracts can cause. A solid contract with provide both you and your customers with clarity in terms of the Who, What Where, When and How your services will be performed.
Partnerships and Collaborations:   Contracts are a key component of your business relationships with others. A well-crafted, "user friendly" agreement will protect each party's interests, while setting a professional tone at the start of any working relationship.
Intellectual Property: Many consumers do not understand how intellectual property law works. It is incumbent on you, as a business owner or creative service provider, to use your contracts to educate both new and existing clients on how various intellectual property rights issues may be implicated in the use of your services or work product deliverables.
While this workshop will focus on creative service individuals and companies, the concepts will be applicable to all businesses. 
This is part 2 of 2 of the "Protecting Your Artistic License" series. It is offered in conjunction with a closely-related workshop on September 24th, Copyrights for Creative Entrepreneurs. It is recommended to take both seminars, but they may also be attended in isolation.
About the Presenter
Peter Vaughan Shaver is a Portland-based arts & entertainment attorney. His primary areas of legal expertise include general business law and intellectual property, with an emphasis on copyrights, trademarks, music and art law, computer and Internet law, real estate, consumer matters and non-profit organizations.
Attorney Shaver, through his company, Sound Advice, LLC, works extensively with artists, musicians, designers, craftspeople and businesses of all types. He is a regular presenter of educational lectures and legal workshops at local colleges and arts-related organizations, including, Portland State University, The Art Institute of Portland, AIGA, The Society of Children's Book Writers & Illustrators, The Oregon College of Arts and Crafts, Marylhurst University, the Graphic Artists' Guild, the 100th Monkey Studio, American Federation of Musicians – AFM 99, and various PCC campuses.
Admission is $20 in advance and $25 at the door. 

Save by purchasing seminars in bundles of 4 for $60. Learn More.
Consider becoming an Annual Subscriber. Subscriptions cost $100 and allow you to attend unlimited seminars. Learn more.

Coupons, 4-Packs and Subscriptions are redeemed by clicking "Enter Discount Code", entering your unique code, and clicking "Apply Discount"
Already a Subscriber?
Simply click "Enter Discount Code" above the "Order Now" Button, type your unique discount code, and click "Apply Discount"
When & Where
43 SW Naito Parkway
Portland, OR


Wednesday, October 10, 2012 from 6:00 PM to 8:00 PM (PDT)
Add to my calendar
Organizer

Do you feel stuck in your business because of lack of information? Classes at Mercy Corps Northwest offer you a deep exploration in a range of business topics covering technology, marketing, finance, law, and more. Our classes give you actionable tools to apply directly to the business problems you are facing today. We also create a forum help you to connect with entrepreneurs just like you and develop a stronger network.
Classes are taught by professionals who are experts in their fields. They bring a diverse set of knowledge to the classroom, and are receptive to individual business problems. Learn more about our presenters.
Mercy Corps Northwest works to assist motivated low-income individuals improve their lives through starting or expanding a small business. We provide funding, matched savings and other services that help clients increase their economic self-sufficiency through self-employment. 
More information on Mercy Corps Northwest and our other services can be found at www.mercycorpsnw.org
Stay up-to-date by signing up for our newsletter! Email Address: