Contractor Control & Profitability Training Series

Wednesday, November 6, 2013 from 5:00 PM to 6:00 PM (EST)
Event Details
Contractor: Are you wearing too many hats in your business? Has the fun and profitability left you behind?
Are you looking for more projects, greater profitability, and control ? Do you find yourself working long hours with little time for family and friends? Are you able to take a 2 week, guilt free vacation and return with your business running smoothly? Are you frustrated with motivating your people?

In short: Do you own a business or does your business own you?
Join a group of like minded contractors risk free* to share ideas and get re-energized about your business! This group meets every other Wednesday at 5pm Eastern time. 
Topics include:
Session #1 :Close more deals with a sales system
Session #2: More time, more freedom. The power of the 80/20 rule.
Session #3: Find and keep good employees
Session #4: Creating freedom with systems
With every session we work with a different topic relevant to your business success. At the end of every session you will leave with a step by step action plan to implement in your business.
 The dates, every other Wednesday:
 Nov.6. 20th, Dec.4th, 18th  Each session begins at 5pm eastern time
 Each session is recorded and can be viewed at anytime.
About John Stahl:
John began his career as a painting and restoration contractor in New York City in 1983. Beginning in 1995 John began a long association with This Old House Television Show appearing on several episodes demonstrating wood repair, restoration and paint preparation techniques.
Recently, John has presented on business topics for painting contractors at the National PDCA convention and has published articles in Deco and APC Magazine. John resides in Albany, New York and travels throughout the Northeast working with various business owners and sales professionals.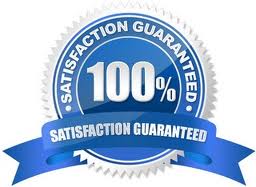 * No Risk Guarantee: We will return your money 100% after the first session if you feel the program doesn't meet your expectations!
Cancellation Policy: You may substitute delegates at any time prior to session #1. We will refund your payment 100% if cancellation is received by email up to 7 days prior to the event, no refunds given after that time. Cancellations must be received via email to: jhstahl1@gmail.com. A link will be provided to view all recorded webinar sessions.
Have questions about Contractor Control & Profitability Training Series?
Contact John Stahl
Organizer
John Stahl
Do you ask: "We are already inandated with information, why aren't things changing in my organization?" Behaviors and belief systems effect change. Change your behaviors and beliefs, substantial growth will follow.
John Stahl specializes in change, helping organizations and individuals in them to achieve & sustain substantial growth.