| | |
| --- | --- |
| Contracting for Alignment and Success | |
Event Details

Contracting for Alignment and Success

Consider this:
A prospective client and a consultant/coach have discussed a business problem and
a path of change work to address it. They have determined that:
A change needs to occur to remedy some or all of a business need;

There is a logic of and perceived value for the services offered;

Success can be defined or described in observable terms; and

They can work together in a trustworthy manner.
Now it's time to draft a contract.
In this webinar series, stakeholders (coaches, consultants and client organization representatives) will discover and apply the key principles of effective contracting. You will identify the perspectives and distinctions that can enable deep listening, powerful questions, and authentic agreements about the shared future. You will get models, tools and templates to use for successful contracting.There are five sessions in this series.
All sessions are held on Thursdays from 10 am-11:15 am Central Time.
Session Topics:
Nov. 12 (Thurs) Session 1: Principles in Contracting
To successfully write contracts for coaching/consulting work there are a number of principles that should be followed. Learn about these and how to apply them effectively.
Nov. 19 (Thurs) Session 2: Contracting between Provider and Purchaser
In developing a contract each stakeholder has concerns that need to be acknowledged and effectively addressed. You will learn how to identify the relevant issues worth discussing, approaches to listen for the other's concerns and how to take care of them.
Dec. 3 (Thurs) Session 3: Contracting for Alignment between Client/Client's Manager
Contracting for coaching needs to assure alignment between client and client's manager. Learn about what conversations must be held to increase the odds of success and how to facilitate them.
Dec. 10 (Thurs) Session 4: Addressing Changes in Scope and Focus
Changes in the focus and/or the scope of the work often occur. Whether initiated by the client organization or change agent, what do you do when things need to change? Find out about how to have conversations that acknowledge changes, decide whether or not to accommodate them and how to revise statements of work accordingly.
Dec. 17 (Thurs) Session 5: Addressing Measures of Intervention Success
A contracting issue often overlooked is the inclusion of measures to evaluate the success of the intervention. Learn how to have conversations that will include evaluation as an integral facet of the intervention process.Contracting done poorly can contribute to ineffectively implemented interventions, dissatisfied clients and damaged working relationships. Attend the series and up your game.
Organizer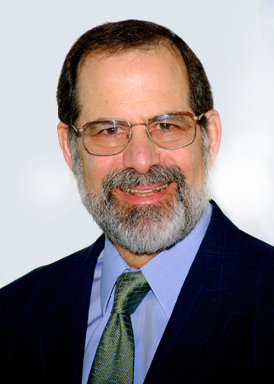 John has been a human performance improvement consultant and coach since 1983, and an executive coach to CEOs, executives and senior managers since 1995. Through his customized, blended solutions, individual leaders and their teams develop effective leadership and management practices, improve their communications and coordination of action, develop and align their teams, and produce breakthrough results.
John is currently on the board of the Association for Redevelopment Initiatives (ARI). He is a former Acting Executive Director and Past President of the Board of Directors of the International Consortium for Coaching in Organizations (ICCO). He is co-founder and owner of Professional Coaching Publications, Inc. (PCPI), the publisher of  IJCO The International Journal of Coaching in Organizations©. He has delivered presentations on a variety of topics to local, national and international audiences in the U.S.,and ten other countries.
He is a valued coaching resource for a number of professional service organizations, including the Institute for Generative Leadership, Leaders Matter, The Leets Consortium, St. Charles Consulting Group and SupporTED. He also is an external executive coach on call for client work with Boeing, Deloitte and Google.
John earned a master's degree in clinical psychology from the University of Illinois at Chicago and a bachelor's degree in psychology from Lake Forest College. He has been certified as a Master Coach by the International Coach Federation (ICF) since 1999. He received his coach training and certification from Newfield Network in 1992 and from the Institute for Generative Leadership in 2010. John resides in Forest Park (a suburb of Chicago), Illinois, USA.