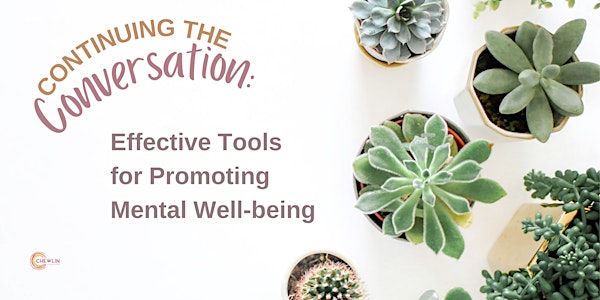 Continuing the Conversation: Effective Tools for Promoting Mental Wellbeing
How do we keep Mental Health Awareness and Trauma-Informed Care Month conversations going? Join us to engage and share space.
About this event
If knowledge is power, then learning effective tools is essential for creating a healthier and happier life.
May is Mental Health Awareness and Trauma-Informed Care Month. We love that this month raises awareness about mental health, reduces stigma, and builds collaboration within the community to advocate for a better mental health system of care for all.
Going beyond just one month, we propose an initiative, "Continuing the Conversation: Effective Tools for Promoting Mental Well-being," to keep our community engaged in thoughtful dialogue to learn ways to improve emotional health.
This virtual workshop provides participants with research-based strategies for managing stress and improving emotional well-being, including observing emotional reactions, managing ineffective thinking patterns, mindfulness, and relaxation techniques.
This is for you if
- you want to improve your emotional well-being with effective strategies
- you care about how you feel and want to improve how you've been reacting
- you want to dialogue with other members of our community to build support
- you can lean in with curiosity
- you want to invest in yourself
- you think mental health matters
Come for the company, stay for the tools!
Meet Your Facilitator
Jennice Chewlin is the proud founder and CEO of Chewlin & Associates (CA). She created CA to provide equitable access to emotional, physical, and nutritional health and well-being workshops. CA's purpose is to educate, engage, and empower individuals so they can improve their knowledge, skills, and tools to make positive lifestyle changes.
Chewlin is a speaker, facilitator, trainer, and workshop designer. She is passionate about delivering health and well-being information that is dynamic and engaging, providing tangible tools for every person across cultures.
As a Certified Health Education Specialist with a Master's in Public Health, Chewlin has designed dozens of research-based workshops that meet each audience member where they are, welcoming who they are fully and authentically.
Lastly, Chewlin is a public health nerd who is deeply curious about the intersection of behavioral health and community support.
Her story
In 2019, I struggled to balance my work life and home life responsibilities. While I knew some tools to help me cope with my everyday stressors, I didn't have the support I needed to "flex" those muscles. I had completely abandoned all my resources, and it was beginning to show up in unhealthy behaviors.
I was exhausted and hopeless, and as lines of communication at work began to deteriorate, I felt unsupported, leading to resentment and apathy - classic signs of burnout. But I kept chugging along, pretending everything was okay, giving it my all in 2-week increments - until it wasn't okay. What came next I wasn't prepared for: I lost my job.
I spiraled into deep feelings of worthlessness, shame, and doubt. Shortly later, the pandemic hit and created new feelings of despair and fear. I asked myself, what now? As Mary Oliver puts it, What is it you plan to do with your one wild and precious life?
And so started my healing journey into purpose; passion over perfection; starting where I felt alive and well. While I found my way back to physical, nutritional, and emotional health, I pivoted my business to solely focus on health and well-being services. That's where I feel most alive and well, in front of an audience, sharing tangible, effective ways to manage stress and prevent burnout.
The pandemic has shed light on many inequities and injustices in our healthcare system, and access to health information has always been important to me. I created Chewlin & Associates to bridge the gap between a productive workforce and a thriving workforce. We design powerful, researched-based stress management workshops to improve the health and well-being of your workforce. We're effective, engaging, and accessible.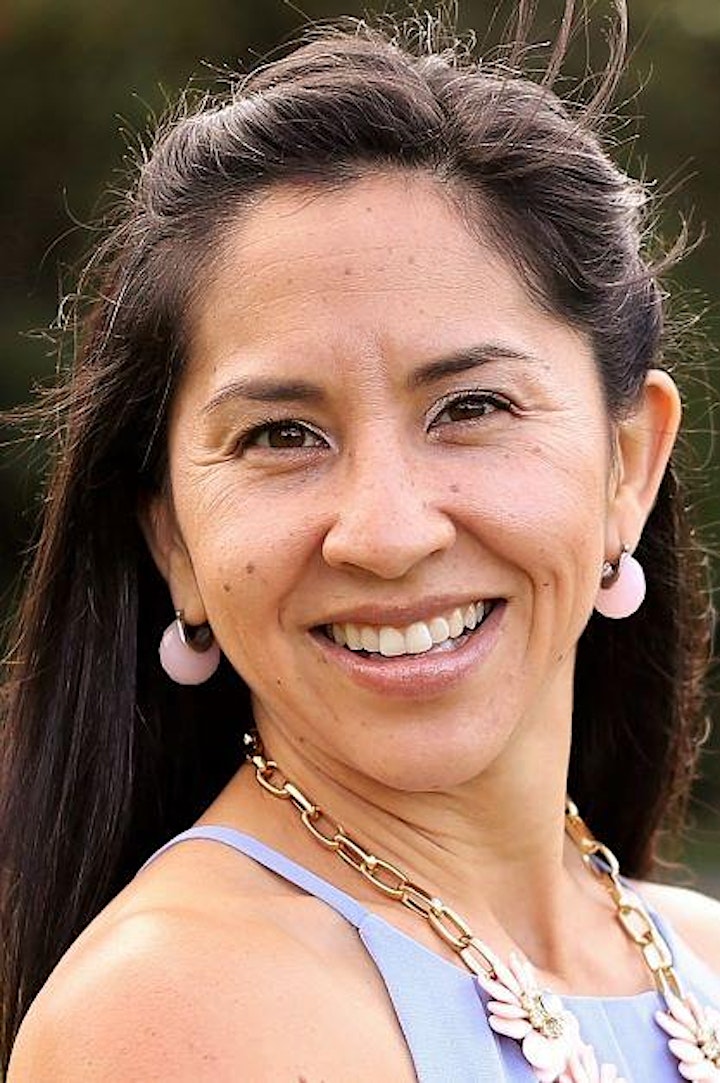 About the sliding scale ticket pricing:
Please note this event uses a sliding scale for ticket pricing. All tickets provide the same level of access to the workshop.
"When I pay more, I know that I am helping others to access the event. When I pay in the middle, I know I am helping the organizers cover costs. And when I pay at the bottom, I know I am letting my community hold me and support me. All of these are wonderful and acceptable ways of participating."
"Please be mindful that if you purchase a price at the lowest end of the scale when you can truthfully afford the higher ticket prices, you are limiting access to those who truly need the gift of financial flexibility. Being honest with yourself and your financial situation when engaging with sliding scale practices grows strong and sustainable communities." (Source: Sliding Scale Why, How, and Sorting Out Who)