About this Event
Harlan Accola has been in the mortgage industry for over 20 years. He has specialized in reverse mortgages since 2003 and is currently the Reverse Mortgage Director for Fairway.
Harlan is very passionate about the role that reverse mortgages can play in changing the way retirement is done in this country. His best attribute is confronting conventional wisdom with new and innovative ideas that will give you a completely different perspective.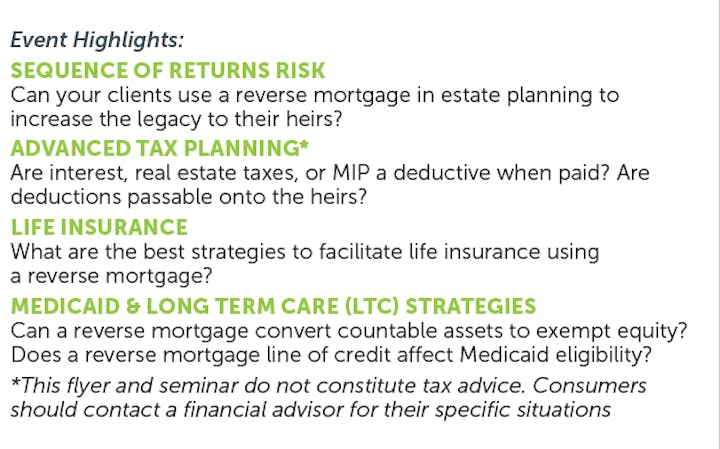 Join us for this incredible opportunity to learn from a reverse mortgage expert!
Optional - 2 Continuing Education hours for Certified Financial Planners.
Cost is $10 cash at the door - all proceeds will be donated to the Greater Maple Valley Veterans Memorial Foundation