Event Information
Refund Policy
Contact the organizer to request a refund.
Eventbrite's fee is nonrefundable.
Practices for Proclamation in a Digital Age and Among a Distributed Church Thursdays from 1pm-3:30pm Eastern January 14 / 21 / 28
About this Event
From Peter's proclamation in Acts 2 until today, preaching has been central to how the church gathers and disciples.
The COVID-19 pandemic has shifted our platforms from the stage to living rooms and livestreams.
In the Contextual Preaching track of the Resilient Church Academy you'll learn how to innovate new approaches that captures people's attention online and connect through purposeful dialogue.
ABOUT
Preaching is one of the timeless responsibilities of The Church. However, in certain seasons the means and modes of preaching have made necessary shifts in order for the church to be more faithful to the gospel. Centuries ago, John Wesley took up "field preaching" so that the masses could hear the good news. Today, our context is dictating both the strengthening of our preaching and innovating of our preaching at the same time. This academy will move all preachers toward both of those ends.
OBJECTIVES
Identify and implement best practices for communicating well in the digital sphere
Develop strategies for contextually attentive communication
Practice sermonic conversation as a mode of dialogical communication
January 14 - Session 1: Why Preaching Must Change - and Why Dialogical Communication is Needed Now More Than Ever
This session will explore ...
The never-ending need and importance of proclaiming the Good News
The never-ending need and importance of contextualizing how we proclaim the Good News
Why monologue preaching is all but dead
What is a sermonic conversation?
How Jesus utilized sermonic conversations with different people.
The pedagogy of Jesus: learning to utilize his three "field trips"
The Four Levels of Question-Asking
January 21 - Session 2: Utilizing EPIC forms of communication (experiential, participatory, image-rich, connected) in a VUCA (volatility, uncertainty, complexity and ambiguity) world
This session will explore ...
What is EPIC?
What is VUCA?
Why we need EPIC in a VUCA world?
How Jesus used EPIC in Scripture
Sermonic Conversations in our Culture
January 28th - Session 3: Preparation for All Forms of Preaching and Communication
Whether you will find yourself preaching to a sanctuary full of saints, a digital congregation, or hosting a sermonic conversation outdoors, you must still prepare. This session will explore a dynamic approach to sermon preparation that will support all contexts.
This session will explore ...
How to preach in a living room, a park, a bar or a backyard BBQ or just about anywhere
The questions we must ask of ourselves, of God, of Scripture, of our audience, and of our context before we even open our mouths
The places and spaces for Sermonic Conversations (and where traditional sermons are still needed)
Incarnational and virtual spaces for Sermonic Conversations
About Your Instructors: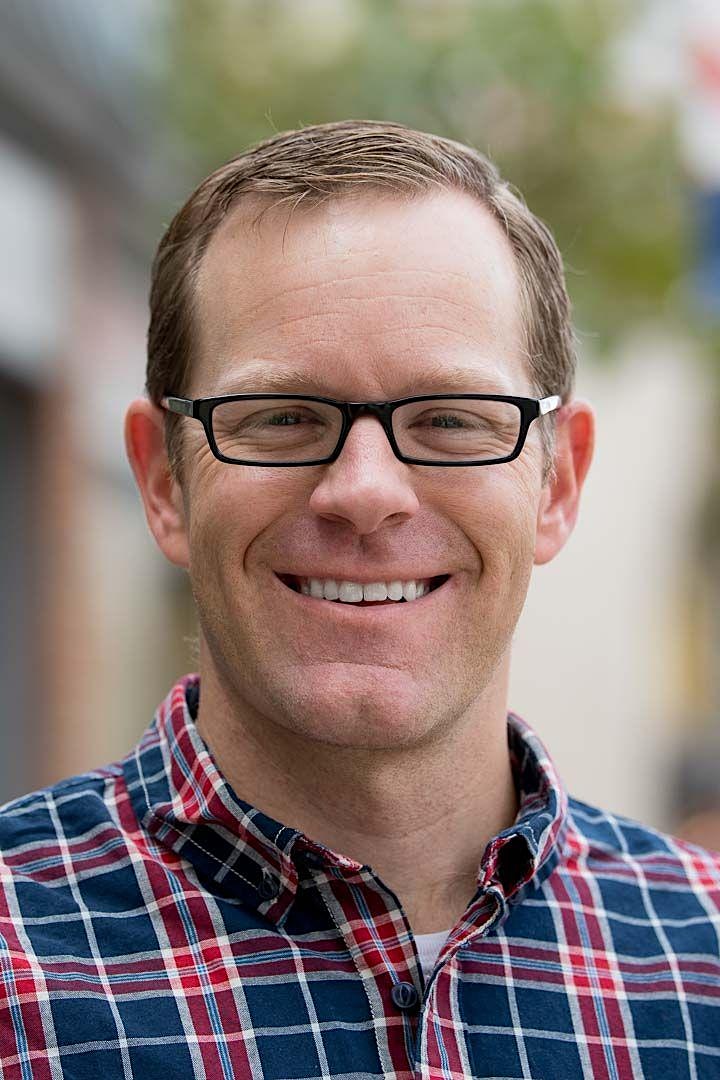 J.R. Briggs is a Mission Strategist and Trainer with Fresh Expressions US. He is Founder of Kairos Partnerships, a ministry seeking to love the Church by caring for Her leaders through coaching, consulting, speaking, equipping and writing. He is an adjunct professor at Missio Seminary, and guest instructor at Friends University. He serves as the Director of Leadership & Congregational Formation for The Ecclesia Network. J.R. is an author, co-author and contributor of nine books. J.R. and his wife Megan have two sons, Carter and Bennett. They live in the heart of Lansdale, Pennsylvania.
Bob Hyatt is the co-author of two books from IVP, Ministry Mantras and Eldership and the Mission of God. Bob helped plant a church community, The Evergreen Community (evergreenpdx.org), in 2004 in Portland Oregon. Beyond his family and pastoring, his passions revolve around coaching other ministry leaders towards Jesus-focused success in ministry- success being defined not by numbers but by clarity around and achievement of personal, spiritual and ministry goals. Bob currently lives in Boise, Idaho and serves as the Director of Equipping and Spiritual Formation for the Ecclesia Network (ecclesianet.org). He has an MA in theology from Western Seminary and a DMin in Leadership and Spiritual Formation from Portland Seminary. He is married to Amy and they have three children: Jack, Jane and Josie.
Date and Time
Location
Refund Policy
Contact the organizer to request a refund.
Eventbrite's fee is nonrefundable.