Description
---
---
A CONFERENCE ON MASTERING THE ART OF NAVIGATING UNCERTAINTY AND COMPLEXITY IN BUSINESS AND LIFE
---
You asked for it, so here it is… a Contextual Intelligence training event, based on Kutz's award-winning book! Learn the key ideas behind achieving maximum performance in complex situations at both work and life! This half-day conference is appropriate for anyone at any level. Until NOW this training was only available to multinational corporate audiences… take advantage of this unique opportunity to enhance your performance and leadership ability. Register today – space is VERY limited.
A percentage of proceeds will go to fund programs at Cherry Street's Life Revitalization Center in Downtown Toledo. Your registration not only equips you to perform better, but gives back to the local community!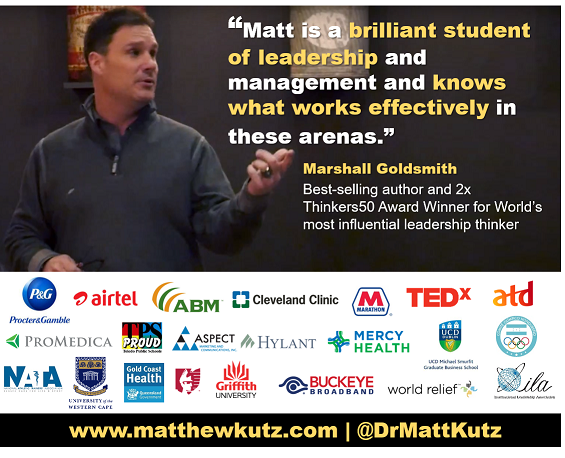 Conference Agenda
8:00 - 8:30AM Check in and Refreshments
8:30 - 9:00AM Welcome and Commentary from Dan Rogers, President & CEO of Cherry Street Mission Ministries
9:00 - 10:00AM TRACK 1 - Mastering Uncertainty: Lesson on Leadership from the Vulcan Death Grip
Refreshment Break & Breakout Brief
10:15 - 11:00AM TRACK 2 - Navigating Nonsense: Learning to Change the Way you Think
Refreshment Break & Breakout Brief
11:15AM - 12PM TRACK 3 - Thinking in 3D: How Time Based Decisions Defeat our Common Sense
12 - 12:30PM Closing Remarks: Key Action Steps to Integrating Contextual Intelligence into your life [How to use and benefit from the Contextual Intelligence Profile]
Ealy-Bird registrants will receive a copy of Matt's award-winning book on Contextual Intelligence!