Event Information
Location
ONLINE EVENT
FROM YOUR COMPUTER
NEW YORK, NY 10016
Description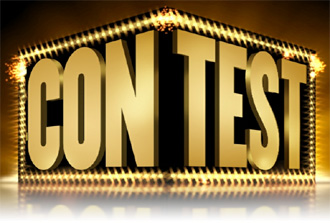 CONTEST! CONTEST! CONTEST!
Not Your Average Talents, The Premier Plus Size Entertainment Company is looking for their Website Cover Models/Spokes People! Each person will get 2 months as the Cover Model for the website and FB Page and will automatically be one of the Spokespeople for the company. We will choose one person in each of these categories: Plus Size Actor/Actress, Singer, Dancer, Comedian and Plus Model. Many prizes and perks for the winners. ENTER TODAY! Winners will be announced at our first Casting Call on Nov 1st. Deadline is at Midnight on 11/1/14!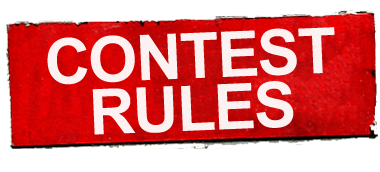 Contest is open to legal residents of the United States who are at least 18 years of age at the time of entry.
Actors/Actresses must submit a headshot, resume and 1 to 2 minute video performing a monologue or acting reel.
Singers, Dancers and Comedians must submit a photo, bio, and video of yourself performing.
Plus Models must submit a comp card and video of themselves walking,posing and speaking for the camera (a la spokesmodel). If you don't have a comp card, please submit 4 photos: A Headshot and full body shots from the front, side, and back angles. Please no selfies or pictures with other people in it. Please make sure that all pictures are clear.
Please submit all photos, resumes, bios and videos to notyouraveragetalents@yahoo.com and put your Name, Talent and Invoice# in the subject field of the email. If your invoice# is not in the subject field or you haven't registered on evenbrite first you will be disqualified. Good Luck!
Date and time
Location
ONLINE EVENT
FROM YOUR COMPUTER
NEW YORK, NY 10016
Organizer of CONTEST! WILL YOU BE NYAT'S FIRST COVER MODEL AND SPOKES MODEL?
Not Your Average Talents or NYAT's mission is to uplift, inspire, motivate, train and develop aspiring plus size entertainers and models and provide a higher visibility and stronger presence specifically to Plus Size Entertainers and Models giving them an avenue to showcase themselves and their talents. NYAT will also serve as a one stop source for Casting Directors, Filmmakers, Model Scouts, Record Producers, Production Houses, and Production Studios to easily find the very best in talented Plus Size Entertainers and Plus Models. www.notyouraveragetalents.com