Content Strategy in a Day with Rahel Bailie

Wednesday, January 23, 2013 from 8:00 AM to 5:00 PM (PST)
Event Details

Content Strategy in a Day
Instructor: Rahel Anne Bailie
Content is only as smart as the content strategy behind it. What happens in the analysis phase informs how the content behaves in the tactical phases. Content has its own lifecycle, and any misstep early on means that the next iteration of that content will be harder to implement and maintain – and degrade the user experience. This workshop discusses content within the phases of its lifecycle, and illustrates the interdependencies within the user experience. Participants will discover a framework for developing content that aligns with user-centered design, from user research through personas and scenarios, to wireframes and content development.
 
Note: Do bring your laptop to get the most from the workshop – templates will be provided for in-class work.
 
This workshop is for you ...
• if you work in marketing or are otherwise involved with pre-sale content
• if you work in technical communication or are otherwise involved with post-sale content
• if your organization isn't treating all of its content strategically and you want to be part of the change
• if your organization creates software with various kinds of content embedded in it
• if you wonder how content strategy and user experience interrelate
• if you wonder what types of deliverables content strategists produce
• if you'd like to try a mini-project for yourself under the guidance of an expert
What will you learn? 
• to develop a strategic content plan
• to leverage content in compelling ways
• to identify the key deliverables of a content strategy
• to prepare specific deliverables in the context of a content strategy
• to become a content advocate on a user experience team
Participants will be able to make a business case for investing in content strategy, will have a base process for implementing a content
strategy in their workplaces, and will take home a series of work templates to get them started.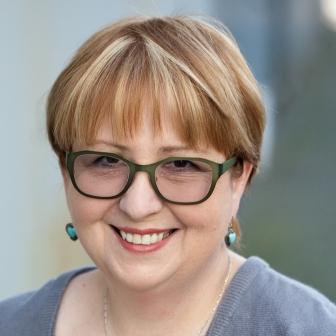 Rahel Anne Bailie is a content strategist with a skill set encompassing content management, business analysis, information architecture, and communications. She operates Intentional Design, helping clients analyze their business requirements and spectrum of content to get the right fit for their content development and management needs, and facilitates transitions to new business processes, content models, and technology implementations.
Her experience gives her an intimate understanding of end-to-end processes, from requirements-gathering to implementation. She is a Fellow in the Society for Technical Communication, and holds memberships in various associations to stay current in pertinent practice areas. She presents on the topic of content strategy at conferences across North America and Europe, and was recently cited as one of the top ten most influential content strategists in the industry.
Park in any free spot in the eBay parking lot not marked reserved. The parking lot in front of Building 11 usually has the most spots.
The main entrance to the campus faces Charcot Ave. even though the building the event is
being held in faces North First Street.
Entering the building - Getting past security
To enter the building you will be required to present a valid government issued photo identification. The security desk (located in main entrance) will issue your guest badge, which you must wear at all times while on the eBay campus. 
eBay will provide coffee, juice, muffins and assorted at registration. Soft drinks will be provided at no cost throughout the day. Lunch will be on your own at the eBay employee caferteria. You must be escourted by an eBay/PayPal employee. Should you need to leave the building and intend to return, you must show your guest badge for re-entry.
San Jose PayPal Control Center +1 408.376.8888.
When & Where

PayPal Town Hall -- Town Square C
2211 N 1st St
San Jose, CA 95131


Wednesday, January 23, 2013 from 8:00 AM to 5:00 PM (PST)
Add to my calendar
Content Strategy in a Day with Rahel Bailie