Content Re-Use with DITA

Tuesday, October 28, 2014 from 7:00 PM to 8:00 PM (CET)
Event Details
Summary
Content reuse is one of the main "selling points" of DITA. Groups looking to make the transition to DITA are excited by the possibility of reducing the amount of new content they have to create and leveraging their existing content in many different ways. Yet when those groups actually look to reuse content, they find it's not simple. Without a solid strategy and tracking method, reuse is inconsistent and neither a time nor money saver. With the proper planning, however, content reuse is indeed one of the greatest benefits of DITA. In this one-hour webinar, we begin by briefly discussing the different kinds of reuse. Next, we cover some of the ways that groups new to DITA can lay a solid foundation for reuse as well as some of the ways to inventory content to discover opportunities for reuse. We also discuss the importance of deciding early on what granularity of reuse is going to be implemented and talk about some of the caveats of reused content, especially in translation. Finally, we cover some methods for tracking reused content.
About the Presenter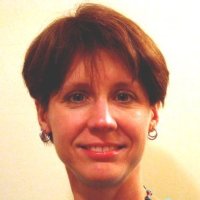 Leigh White is a technical communicator with 20+ years of experience as a content creator, content manager, publishing coordinator, and information architect. She advocates that effective technical communicators need to be more than writers; they need to be part programmer, part designer and part project manager. Leigh has worked with all phases of DITA implementation and usage, including content modeling, conversion, and DITA Open Toolkit customization. She is a DITA Specialist at IXIASOFT, where she helps documentation groups evaluate their workflows and transition into the DITA CCMS. Leigh has spoken on XML, DITA, content management systems and content conversion at a number of conferences, including the STC Summit, DITA North America, Intelligent Content, Lavacon, Writers UA, DITA Netherlands, and Congility. She has also presented hands-on "DITA In a Day" workshops to multiple groups. Leigh is the author of "DITA For Print: A DITA Open Toolkit Workbook" and a contributor to "The Language of Content Strategy."
Organizer
STC France
Established in 1991, STC France is an international community of the Society for Technical Communication (STC) with a local focus in France, supporting technical communication professionals and students with networking opportunities, educational events, and career development resources.