Description
Modeling Content Experiences: A recipe for consistent content architecture
Andrea Ames, Enterprise Content Experience Strategist, IBM
Need to deliver a consistent content experience across a broad set of content, products, audiences, or business requirements? Learn how modeling can help you deliver world-class content experiences. Abstract models yield scalable, concrete content architectures that stand the test of time. Join Andrea as she explores examples from IBM's work with abstract models and discover methods for using content models at the team and enterprise level.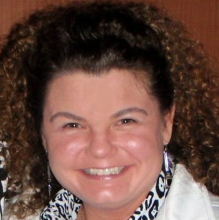 About the Presenter
Andrea Ames is a Senior Technical Staff Member and Content Experience Strategist, Architect, & Designer in the IBM Digital group. In this role she designs and drives company-wide initiatives in digital content innovation and experience to improve the integrated content experience of the group (from content marketing to technical support) across clients' journey from discovery to advocacy. Andrea is the primary thought leader behind the groups' content experience models. Content experience models consist of content types, access, user journey, and effectiveness measures. Andrea's team leads continuous improvement efforts for content and effectiveness model types.
Prior to IBM, Andrea held information strategy, architecture, design, development, and usability roles—both staff and consulting. Andrea has also designed the current curriculum for the University of CA, Santa Cruz (UCSC) Extension in Silicon Valley certificate program in Technical Writing and coordinated the certificate as Program Chair. Andrea also teaches human factors, usability, information architecture, content strategy, and design courses.

Andrea frequently presents topics via webinars, conferences, and professional organization meetings world-wide. She has published two award-winning books, 85+ papers and articles, including co-guest editing the 01/2012 special issue of STC Intercom and the 02/2007 special issue of Technical Communication on information architecture.