Description
"Great content is the best sales tool in the world." - Marcus Sheridan, Author of They Ask, You Answer
Content marketing is one of the most powerful tools startups have to cement themselves as thought leaders and influencers in their space. Startups like Intercom, Drift, and Headspace have reached hundreds of millions of people through their blogs, newsletters, e-books and other distribution channels.
But, while 91% of B2B businesses and 86% of B2C companies are using content marketing to reach customers, only 42% of those companies can say their content is effective.
So what does it take for you, an early-stage startup, to create content that stands out? What makes a content strategy successful?
Join us on May 8th with content experts from The Muse, HEYMAMA, BuzzSumo, and VMGROUPE as we discuss
Building an effective content strategy
Creating your content
Promoting your content (paid, organic, etc.)
Developing content for B2B and B2C businesses
Using content as an effective revenue channel
Measuring the effectiveness of your content
About the panelists
Sharon Feder is the Chief Content Officer at The Muse, the go-to destination for the next-gen workforce to research companies and careers. Sharon is focused on the future of content at The Muse and works across the company to create great editorial experiences for their users and partners. Before joining the company, Sharon led digital at Rachael Ray and played a key role building Mashable. When not at the office, Sharon can often be found hanging out with her daughter Bella and pup, Sunny.
Katya Libin, Co-founder & CEO of HEYMAMA, a global community for mothers in business. Libin's community is designed to help moms in business address critical challenges through mentorship, digital resources, real-time advice, and experiences. As Co-Founder & CEO, Katya is building the community from the ground up at heymama, focusing on vetting and developing meaningful partnerships with brands and members to find each other in a very cluttered space. She hopes this leads to connection and inspiration for mothers everywhere.
Susan Moeller is the Sr. Marketing Manager at BuzzSumo, a monitoring & analytics tool used for content research. She's also the co-founder of "Women in Content Marketing" Facebook Group, creator of BuzzSumo Academy, and coordinator for the BuzzSumo Expert Webinar Series.
Peter Brooks is the VP of Growth Marketing at VMGROUPE. He also works with early/ mid-stage startups to help build consumer growth marketing practices within their organization. Prior to VMGROUPE, Peter was the Head of Growth Marketing at The Muse, where he architected and developed the organic search, paid acquisition and partnership practices at The Muse.
Schedule
6:30 - 6:50: Drinks & Networking
6:50 - 7:50: Panel
7:50 - 8:15: Audience Q&A
8:15 - 9:00: More Drinks & Networking
About us

Stacklist hosts startup events in NYC to help entrepreneurs learn from successful founders & experts. Previous speakers have included the founders of Greenhouse, Movable Ink, x.ai, and Techstars. You can find all of our past events and speakers here!

If you have any questions, please email me at danny@stacklist.com.

Our partners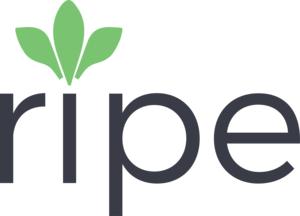 Ripe is the full-service corporate wellness & catering provider aimed at promoting employee productivity and progressive company culture through fresh, locally-sourced meals. Working closely with local farms and purveyors, Ripe sources all of its raw ingredients and materials. Not only does this minimize the carbon footprint, but it protects water sources, conserves fertile soil, and ensure sustainable ingredients of the highest quality. Ripe is better for employees, better for business, and better for culture. Learn more at www.soripe.com

Betaworks Studios is a new membership club for individuals looking to make a dent in the universe. Supported by innovative technology, this space is designed for connectivity within a curated community. Studios is your space to meet, scheme, get advice, collaborate, do a little bit of work, attend events, and host events. For 10 years betaworks has been working and networking—building companies, running accelerators, investing in talent—and now we've opened our doors. Find out more at betaworks-studios.com
---
Audio transcripts, videos and photos will be taken at the event. As an attendee, you acknowledge that such recordings, videos and photos may be used for promotional or marketing purposes.