Description
Need to up your Content Marketing & Social Media game? From startups to personal and professional branding, in today's noisy social world, it is imperative to stand out. This workshop is for you if time or resources are not a luxury. Social media expert and author, Ezra Chasser, will show you how.
You will learn about:
Identifying content

• Using your everyday business for inspiration
• Commenting on industry news and events
• Leveraging the calendar (holidays, sporting events, etc.)
Publishing content
• Catering to your business goals
• Scheduling apps that help manage time/calendar more effectively
• Mobile apps that allow for creating pretty content on the go
Analyzing content
• Matching results to your goals
• Conducting tests
• Adjusting your strategy

Itinerary:
6-7 PM: Sign-in, networking (cash bar available)
7-8 PM: Workshop
8-8:45: Networking
** Tickets are $20. cash at the door. Space is limited! Please update your RSVP if your plans change.
About the Presenter: Ezra Chasser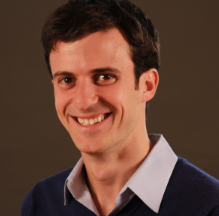 Ezra is the founder of Sore Thumb Marketing and the author of Level the Playing Field: A Social Media Guide for Small Business. In addition to helping small business owners improve their social media presence, Ezra spends much of his time speaking at meetups and events around New York City and at conferences as far as Tel-Aviv, Israel. You can reach him on Twitter @echasser
Our Sponsor: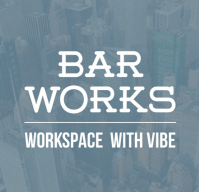 Work in an environment which is exciting and makes work even more enjoyable and inspiring. It isn't the architecture that makes a productive work space, it is the people - Bar Works creates the atmosphere that allows you to meet your fellow entrepreneurs and more importantly keeps you inspired allowing you to generate new ideas. That is key to any business - creating new ideas and ensuring you are ahead of the competition. We are a work space provider with a difference! We have a number of locations in Manhattan and your membership with Bar Works allows you to use any of our venues at no additional cost.

We look forward to seeing you at tonight's event! If your plans have changed, please take a moment to update your RSVP.
Driving to the event? Check out ParkWhiz, which offers pre-booked, guaranteed rate parking around the city. Simply input your destination and find parking. Simple!
---
About Us:
SuperNetworksNYC is an exclusive networking community and platform for entrepreneurs and professionals that are interested to create valuable connections and further their professional development. It is through our interactions with others that great ideas, relationships and innovations can develop and flourish. Our mission is to foster a 'network of networks' with events that provide a supportive environment for success. Our events include guest speakers and workshops so that you may continue to learn, thrive and succeed.