Event Information
Refund Policy
Refunds up to 7 days before event
Description
If you're ready to move beyond beer taps and bike share programs and get to the heart and soul of employee engagement, this is for you.
You've heard the statistics. You're feeling the pressure.
Employee engagement and recruiting are near the top of every organization's list of priorities... and for good reason.
With the ever-growing talent shortage, the boomer-to-millennial leadership handoff, and the continued quest to create workplaces that get people to stick around, now is the time for organizations to get smarter about what employee engagement is really about. Never before have Marketing, HR, and Operations needed to work together more strategically to tackle these challenges, both inside and outside the walls.
Let's be honest: Free beer, treadmills, and wine tasting events just aren't enough.
It's time to accept this. Throwing perks and parties at the problem just doesn't work anymore. Your employees want to play a part in the larger story of your organization's mission and be free to contribute their own verse to it. The standard perks are fading away in relevance, yielding to a newer and more soulful desire for employees to contribute to a higher level of meaning within their organizations. Sound sophisticated? Wondering where to start?
Bad News: You can't keep throwing perks at the problem and hope it goes away.
Good News: You can take a giant leap forward using tools you probably already have.
The way to connect your workforce's desire for meaning to your organization as a whole is by creating a story-driven content program and connecting it to the daily life of your employees. This content program will work for both your internal and external goals, addressing both employee engagement/retention and recruiting/hiring. This interactive workshop will help your brand develop a robust content strategy and will give you the tools and tips you need to quickly develop a program of your own. From strategy to implementation, this workshop will help your brand connect the dots between employee engagement, recruiting, and content marketing, moving beyond beer taps and free massages to creating a workplace that's irresistible.
This workshop will help you:
• Leverage content marketing best practices for internal communications
• Translate employee engagement goals into an actionable content program
• Understand how to tell the stories of your organization and its people
• Leverage content contributors within your organization
• Determine the most strategic way to align HR, Marketing, and Operations
• Boost quality of recruiting experience for candidates and attract even more
• Gauge expectations and understand which metrics matter
• Repurpose content into merchandised materials for recruiting and marketing
• Put useful tools into the hands of your sales department
The perfect workshop for:
• Marketing leaders and managers
• Operations and HR leadership
• Recruiters and talent acquisition staff
• Internal communications stakeholders
• Business development teams
• Organizations with 50 or more staff
• Commercial & Government contractors
• Leadership teams from any industry
Light refreshments and coffee will be provided.
---
About the presenter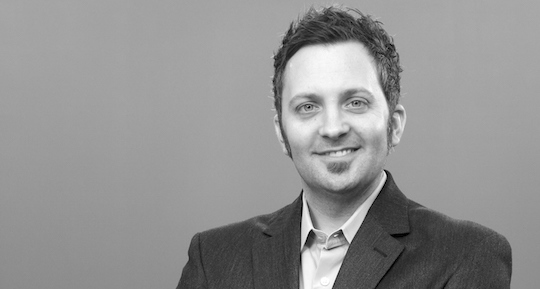 Jon Barnes, Director of Communications, ADG Creative
A true creative communicator, Jon is the master of content marketing. In addition to pursuing YouTube fame through his popular partner channel, Jon drives both ADG's external brand presence as well as the strategies and content for ADG's content marketing clients. He excels at helping brands be heard in their space, and speaks and teaches frequently on all things content, digital, viral and SEO. Prior to coming to ADG, Jon worked in marketing for a regulatory consulting firm and legal practice where he was the brainchild behind the viral project Live Forever Juice, a mock product aimed at raising awareness about FDA labeling compliance in the organic and natural products industry.

Date and Time
Location
Refund Policy
Refunds up to 7 days before event