Location
DeskHub
2159 India Street
San Diego, CA 92101
Description
We've all heard it before, "content is king". The real question is, what kind of content is going to drive your business and how do you find the right content to talk about?
Discover the assets at your disposal for generating relevant content ideas, the tools that can help you leverage your resources, and develop a plan of action to create the content you need for your brand to thrive.
The beauty of content marketing is this: Show up and put your visitor first, and you're going to make an impression that'll keep them coming back for more.
Who should attend?
Small to medium business owners needing to tackle their own marketing and are looking for a cost-effective alternative to traditional marketing and advertisement; New and young marketers who want to polish their tools and add some more to their toolkit.
Speaker Bio:
Nick Jeong has been involved in customer service for over eight years. His next career move was applying the customer-first mentality with a passion for writing. He recently joined SportRx in January as their content marketer where he oversees the content, SEO creation, and editing. Since then, he has been responsible for the 108% average increase in year-over-year revenue attributed to SportRx's organic search traffic, totaling in excess of 100,000 per month. He's a firm believer that if a guy like he can do it, you can too!
Small Business Management 1-hour Monthly Sessions:

Growing a small business can be as challenging as it is rewarding. Critical decisions often have to be made quickly. There are a lot of aspects to running a business that are not always covered in traditional business classes. During these 1-hour interactive sessions, leading industry practitioners will explore key topics that are important to daily operations and company success. All sessions are complimentary and refreshments will be served.

This complimentary session is provided by UC San Diego Extension in collaboration with DeskHub.


UC San Diego Extension serves the critical lifelong learning and skill development needs of individuals, organizations and the community. We do this through continuing education, certificate and degree-related programs; community initiatives that support economic and social development; and a wide array of public-service lectures, forums and special events delivered both on and off campus and through print, internet, radio and television.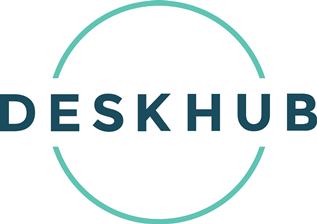 Whether you're a small or large business, a non-profit or startup, DeskHub provides you with the space and resources you need at an affordable, inclusive price. If your needs change, we can accommodate them. Whether you're a freelancer or tech founder, we can help connect you to those who are like-minded and may be able to help you give your business a boost.