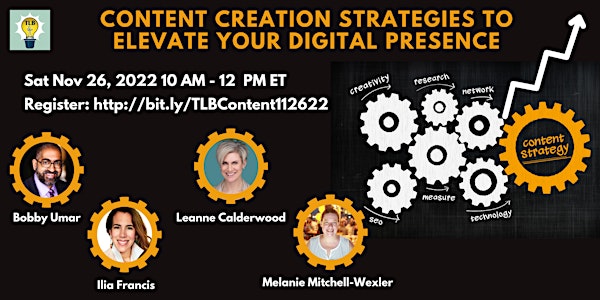 Content Creation Strategies to Elevate Your Digital Presence
The Thought Leadership Branding Club brings you 4 of their best experts to help you boost your Content Strategy and maximize your results
About this event
How to Set Up Your Content Strategy to Consistently Attract and Land New High-Paying Business Opportunities
For professionals who want to discover how they can use Content to grow their business and gain massive visibility -- YOU are in the right place.
Content Creation Strategies to Elevate Your Digital Presence - Nov 26, 10 a.m. - 12 p.m. EDT
How many social media profile visits do you get every month? What happens with all those viewers?
Imagine if you could create a strategy to convert even one of these profiles into a client or new job.
Wouldn't that be amazing?
Setting up and optimizing your Content Creation Strategy is the fastest and most important way to get the most out of Digital Marketing.
We have four amazing experts who have been helping thousands of clients around the world with profiles, content, and outreach.
Here's what will happen if you have a stellar content strategy:
Future clients or employers will take you a lot more seriously
​You will get more connections and expand your network (your network is your net worth)
You will receive more offers from people in your industry
​​Your profile will be suggested to people in your target audience
These and many other awesome benefits can be possible with some tweaks to your Content Creation strategy.
This workshop will give you the exact step-by-step strategies you need to succeed - click the button below and get started today!
AGENDA
1. Why Digital Marketing and Why Content Matters - Bobby Umar
2. Starting on LinkedIn and Your 3 Magic Weapons - Bobby Umar
3. Content strategy & video content creation for Instagram, TikTok - Ilia Francis
4. Newsletters & LinkedIn News Editor Strategies - Melanie Mitchell-Wexler
5. Social Selling - Leanne Calderwood
6. Closing thoughts and TLB Club info
7. Q & A session
Early bird and regular admission tickets are $97 and $147 respectively for the general public.
***NOTE: If you are part of the TLB Club inner circle community of thought leaders, you will get a special code for $77 and $117 tickets
*Members are those who are in the inner circle of Lead Moderators of the Thought Leadership Branding Club. You can also sign up to be a member and get access to weekly coaching calls, internal resources, specialized training and special events like this one. Sign up HERE.
REPLAYS are available for all who register.
What to expect:
Your two-hour training will take place over Zoom and is relaxed and informal.
Sign up today and reserve your spot at "Content Creation Strategies to Elevate Your Digital Presence" - Nov 26, 10 a.m. - 12 p.m. EDT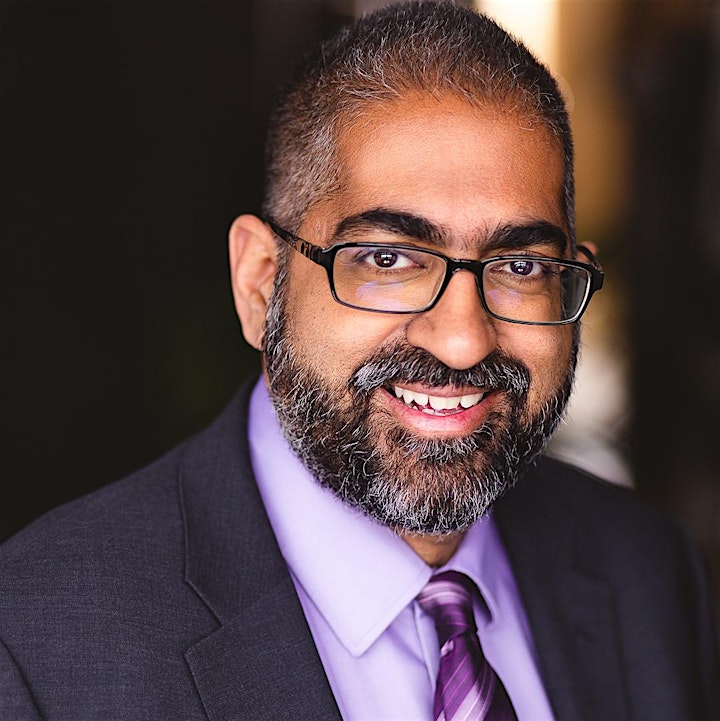 BOBBY UMAR
Bobby is a 5x TEDx speaker, and one of the top social media influencers in the world, with over 650,000 followers. Inc Magazine named him one of the Top 100 Leadership Speakers, alongside Richard Branson, Brené Brown, John Maxwell and Robin Sharma. He has been named the "2nd Best Business Coach to Follow" on Twitter and the "4th Best Leadership Influencer" according to Kred. Bobby is an author of three books, including an international #1 Best Seller. He is the founder of the Thought Leadership Branding Club on Clubhouse, which has over 25k members, with 50+ lead moderators from around the world hosting 25+ weekly rooms.
☑️ I show companies how to build Thought Leadership with compelling content & powerful stories
☑️ I show individuals how to build meaningful relationships, mindset & confidence speaking
☑️ I show leaders how to leverage LinkedIn & develop their personal brands
🔥MY OFFERINGS:
-Speaker Mastermind (9 modules)
-Networking Mastery (12 modules)
-Storytelling Masterclass
-7-Day Speaker Confidence
-Personal Brand Mastery (30 videos)
-Grow Your Club on Clubhouse
SUBSCRIBE to my LI newsletter: https://bit.ly/BobbyNewsletterLI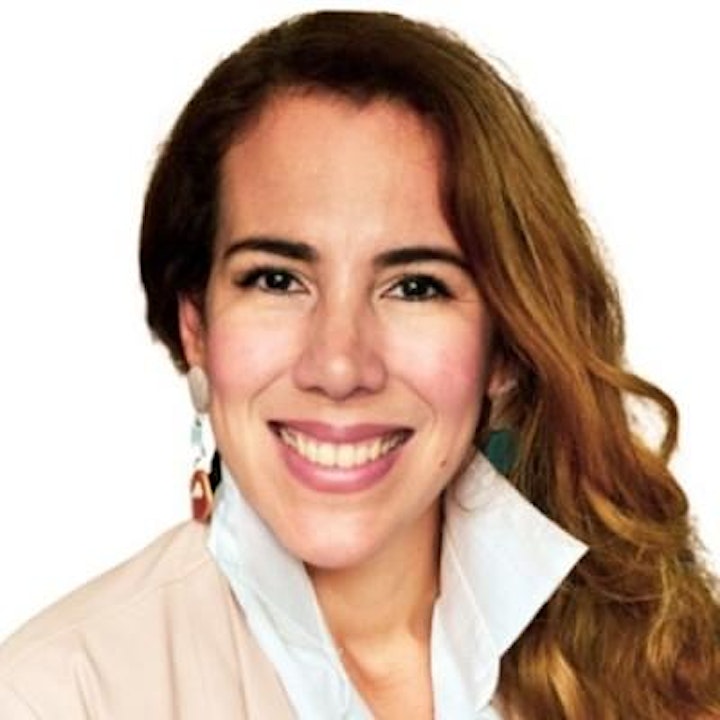 ILIA FRANCIS
𝗡𝗼𝗯𝗼𝗱𝘆 𝘄𝗶𝗹𝗹 𝗯𝘂𝗶𝗹𝗱 𝘆𝗼𝘂𝗿 𝗽𝗿𝗲𝘀𝗲𝗻𝗰𝗲 𝗮𝗻𝗱 𝗯𝗿𝗮𝗻𝗱 𝗳𝗼𝗿 𝘆𝗼𝘂, 𝘂𝗻𝗹𝗲𝘀𝘀 𝗬𝗢𝗨 𝘀𝗵𝗼𝘄 𝘂𝗽!
I was once an immigrant with zero experience in a job market completely foreign to me.
l was a LinkedIn lurker who thought I had to blend in with a lame profile that spoke to no one, until I learned:
💡LinkedIn is the place to network and build your career.
💡LinkedIn is the place to do business and foster relationships to grow your visibility and to generate leads.
💡LinkedIn is the place to show your expertise and become the go-to expert in your industry.
💡This is the place where the biggest decision makers are.
WHAT I DO:
🔑I serve professionals and small business owners struggling with how to project themselves, their businesses and/or careers through powerful LinkedIn profiles and social selling strategies.
🔑I've been featured on CBC News for helping highly skilled immigrant women to find meaningful jobs, losing their fears and to jumpstart great careers and businesses in Canada, and it's an accomplishment I don't take lightly.
HOW I CAN HELP YOU:
✳️I provide LinkedIn Training & Coaching to groups and 1:1 sessions to build powerful personal brands for career growth, business and lead generation.
✳️Social Selling coaching sessions for #smallbusiness Entrepreneurs.
✳️Speaking sessions for student associations, professional networks and the public sector.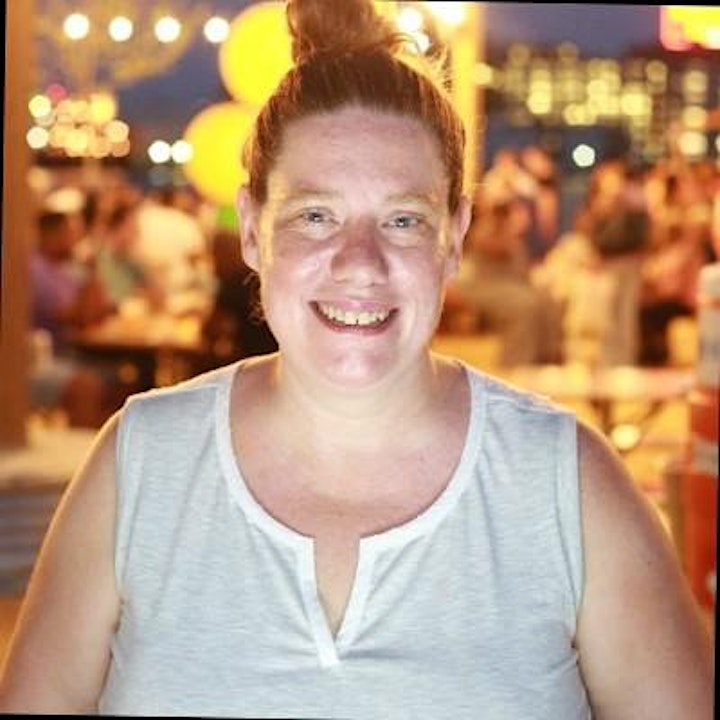 MELANIE MITCHELL-WEXLER
Driven by a deep desire to help people find meaningful and fulfilling work, I draw from close to 18 years of recruiting and staffing experience to provide a clear structured framework to help my clients better understand themselves and make better career and life decisions. I have experience working with a wide range of individuals from college graduates to C-Level Executives, coming from all industries across the United States.
Within this pursuit – I am honest, direct and compassionate and push my client's beyond what they initially thought was possible for themselves, holding them accountable to execute the steps needed to finding and achieving success.
I am driven to serve as my client's partner in leveraging their expertise and unique self while mitigating their market liabilities. This is a partnership, I can't…and won't…do all the work for you. It requires both of us – candid and committed –to implement your individualized strategy, in short, "doing the work," to get you there.
My background allows me to be a coach with an innate knowledge of the job market from many different viewpoints. For 18 years I was only considered successful when my candidates were hired!
I help my clients move their lives and ambitions forward providing an insightful perspective gained from both my personal and professional backgrounds. If you are looking for a coach, let's talk to see if we are a match and can partner together.
Feel free to schedule a Free 15 Minute Discovery Call: https://bit.ly/3wR5gK5
Follow my hashtags: #FindSucceedAchieve
Key Competencies: LinkedIn Strategist - Career Coach - Recruiter - ATS - Resume - Interview Prep - Job Search Strategist - Mindset - LinkedIn Profile - Career Action Plan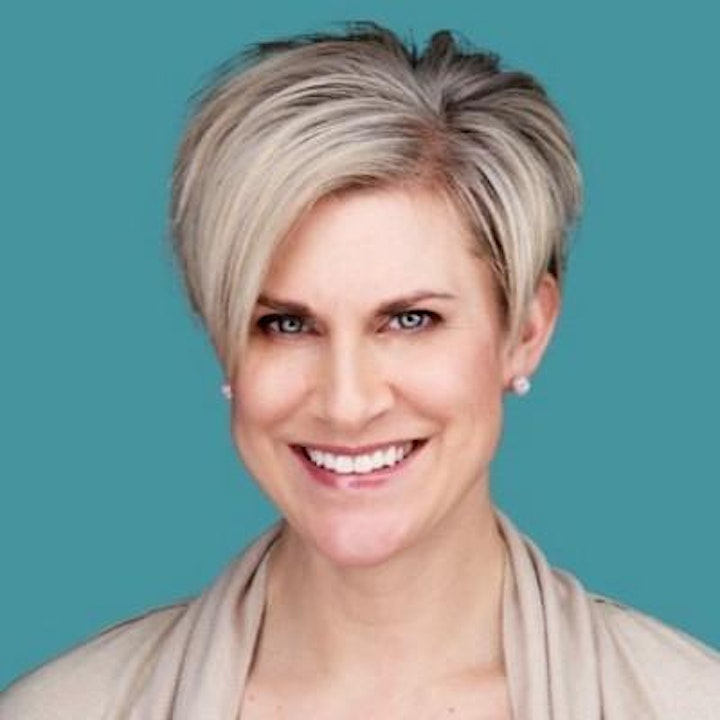 LEANNE CALDERWOOD
🔦Are you ready to step into the spotlight? Let me help guide the way!🔦
I'm here to simplify the world of personal branding and LinkedIn so you can create a compelling brand and start attracting leads and opportunities.
Cold-calling was never my forte. In fact I cried during sales training when we had to do the cold-call role plays. Over the years I stopped crying, but the anxiety of making those calls remained. There just had to be another way to grow my business!
So I started to get intentional about my brand as well as started showing up on LinkedIn, and wouldn't you know it? My business started to grow, 🌱and I started attracting other fun opportunities as well!😃
People buy from people they trust, and building a personal brand allows you to create that trust with your customers. It's how I built my 6-figure site selection business after crying ugly tears during sales training.
And I want that same business and brand traction for you too! I believe:
📣Your role is one of true partnership in the #meetings and #events industry
📣Your story can help create trust and community
📣You brand will set you apart from your competition
❤️Hospitality is about creating experiences; let's start that experience with you.❤️
Here is whom I love to help:
📚Senior hotel, events and hospitality sales pros - My friend, your expertise and tenure is something to be celebrated! Let's weave your experiences into your personal brand story, and offer your clients a glimpse into what has shaped your career! It's never too late to build a brand and start attracting new opportunities!
📚New hotel events and hospitality sales pros - Lucky you! You've entered the industry at a time when hospitality and personal branding go hand in hand! Even starting out, you have a unique offering for your clients. Whether you're a social media maven or not, you can start to build your brand, and watch it grow and evolve as you do.
📚Meeting and business event planners - If you're looking for a session speaker that can assist your delegates in harnessing their personal brand and LinkedIn presence, let's talk!
🍎To learn more about how I help professionals grow their brands and LinkedIn presence, head over to my LinkedIn Company page at https://www.linkedin.com/company/leannecalderwood
🦹‍♂️DISCOVER YOUR PERSONAL BRANDING SUPERPOWER - leannecalderwood.com/brandingquiz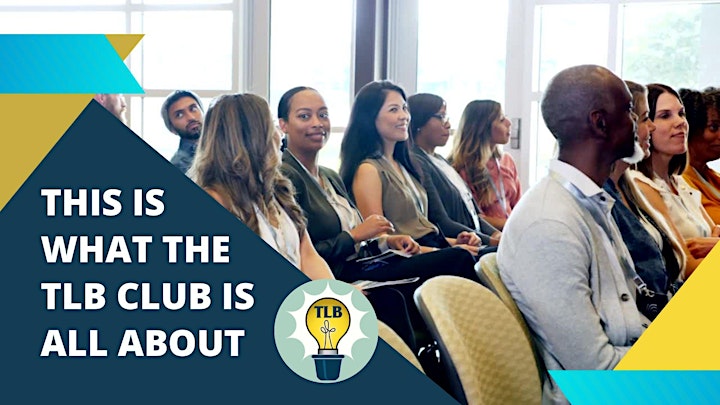 ABOUT TLB CLUB
TLB Club is here to help you build a better, stronger, and more impactful thought leadership personal brand through hosting and attending events under three key areas:
PEOPLE: Building Meaningful Relationships, Connections & Followers
INNOVATION: Sharing New Ideas & Creating Content
COMMUNICATION: Enhancing Speaking, Writing, Storytelling & Listening Skills
Our goal is to give you all the tools, knowledge, experts, and community to help you build a greater thought leadership brand for you, your business, and your team.
Is there a topic you love talking about? Want to be part of a thriving and supportive community?
Moderating rooms build your thought leadership presence as an expert authority in your field.
MEMBERSHIP BENEFITS
Access to TWO weekly coaching/collaboration calls
A private WhatsApp Group for community questions and support
Downloadable resources and training sessions to help support your growth, moderating skills, grow your brand and monetize your business or side hustle
Discounts to our workshops, paid events and conferences
Featured on our website and calendar with your rooms, expertise and bios
Opportunities to collaborate with diverse thought leaders and experts in our Inner Circle of Lead Moderators, who are all running rooms and will collaborate with you and support you in the club
Host exclusive sessions will demonstrate your expertise, build authority and influence in your industry and attract guest speakers
Elevated brand recognition by aligning with an established and well-known club on Clubhouse
Sessions auto-notify all of our members to build and diversify your audience
Become a featured 'expert moderator' for hire where we promote you to external communities
Provide value to this diverse community and grow with it