Description
A WEEK OF UNITED CAMPUS PRAYER AND FASTING TO TURN AMERICA BACK TO GOD:

On the 20th Anniversary of the historic Prayer Storm gatherings, we are calling students from across the nation to gather in Colorado Springs for 5 days of united prayer and fasting. In this critical hour of American history, we are believing that concerted intercession can turn this nation back to God.
Join hundreds of students and leaders for a transformative week of exhortation from national leaders, fellowship with other youth movements, and above all, intensive prayer and fasting to shift history.
---
Join our 5-day Student Call - it's not a conference, it's a holy convocation! Register Now. For more details, go to: thecall.com/contendamerica
---
NEW PRICING
$97 Registration
$121 Registration with Roundtrip Airport Shuttle
HOUSING
Pricing for Contend::America does not include housing. Dormitory style housing is available for purchase for $10/night at the same YWAM base where our gathering will be hosted. Housing can be reserved and paid for in advance here.
AIRPORT SHUTTLES
We will provide available Airport shuttles from Denver and Colorado Springs Airport to and from our venue on Sunday, July 9th and Saturday, July 15th. If you are flying in and would like the included Roundtrip Airport Shuttles, please purchase the Roundtrip Airport Shuttle package when you register for an additional $24.
SCHEDULE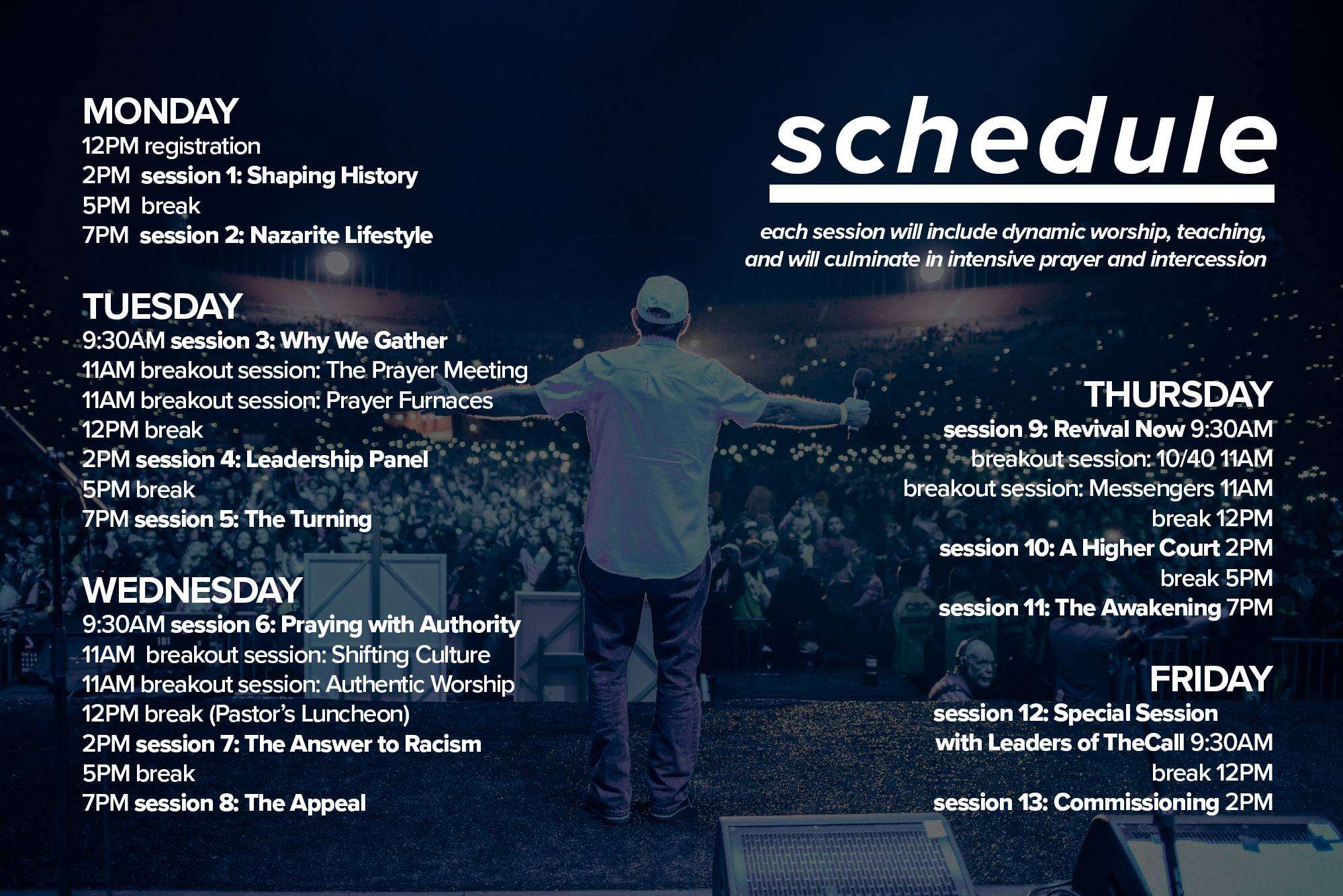 Please email us with any questions at flightmvmt@thecall.com. We will get back to you as soon as possible!
---