Contemporary Writers Launch: Adam Roberts, Rupert Thomson, Tom McCarthy
Description
Gylphi is launching three brand-new titles in the Contemporary Writers: Critical Essays series this winter: Adam Roberts: Critical Essays, Rupert Thomson: Critical Essays and Tom McCarthy: Critical Essays. We would be delighted if you would join us on 8th December 2016 at The Keynes Library, Birkbeck for drinks to celebrate with the editors and contributors.
Series Editor: Sarah Dillon, University of Cambridge.
The event is being held by the Centre for Contemporary Literature, Birkbeck, University of London. Admission is free.
Read @drsarahdillon's blogpost about the launch http://www.english.cam.ac.uk/news/archives/2522
See the event on Facebook.
--- BOOK RAFFLE ---
A raffle will be held at the event. Tickets £1, prizes:
1st Prize: A copy of every book published by Gylphi (worth over £200).
2nd Prize: A copy of every book published in the Contemporary Writers: Critical Essays Series (worth over £100).

3rd Prize: A choice of any book published by Gylphi (worth up to £18.99).
Tickets that haven't won can be used as a £2 discount off books. (This is in addition to event pricing, with a maximum of one discount per book.)
Raffle will be held after short talks from the book editors. Proceeds from the sale of raffle tickets will go to English PEN.
--- REVIEWS ---
What people have said about these books:
Adam Roberts: Critical Essays (edited by Christos Callow Jr. and Anna McFarlane; foreword by Adam Roberts)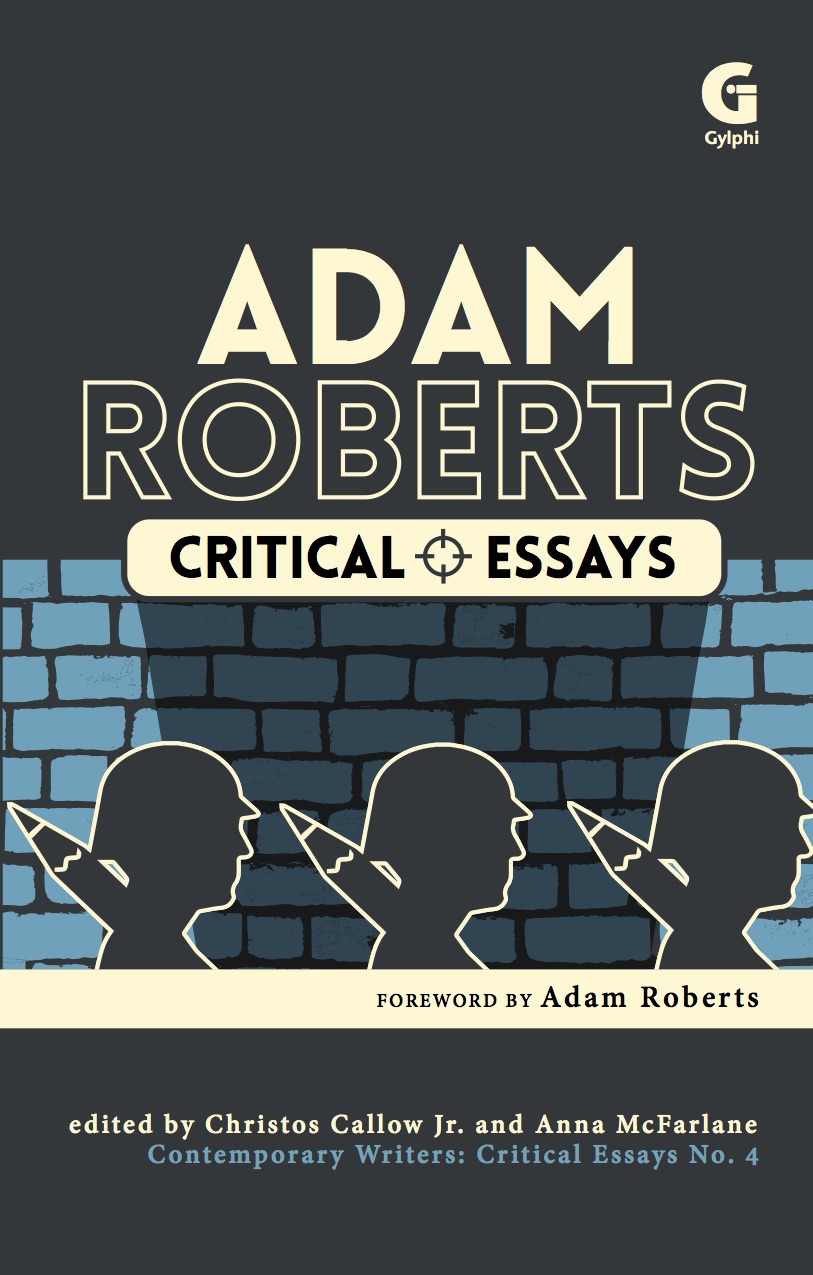 It's an excellent idea to gather a book of essays about the work of Adam Roberts. His novels are so various and brilliant that it's a pleasure to discuss them in depth, as it is with the work of any gifted artist following a singular path. This volume clarifies parts of Roberts' project while deepening mysteries elsewhere in it just what one wants from literary criticism. – Kim Stanley Robinson
Adam Roberts has long been regarded as one of contemporary science fiction's most innovative, and overlooked, writers. Adam Roberts: Critical Essays makes an excellent intervention in addressing this critical lacuna, yielding productive insights into the startling inventiveness of his texts, their rich intertextuality, ludic playfulness, and, more recently, political response to a post-Occupy world. Roberts's novels and parodies themselves have much to teach us about the science fiction tradition, and these essays rightfully position his work as among the best of twenty-first-century writing in the speculative mode. – Caroline Edwards, Lecturer in Modern and Contemporary Literature, Birkbeck, University of London
Adam Roberts is at once the cleverest and wittiest of contemporary science fiction writers. This dazzling collection of essays shows how cleverness is his topic as well as his technique, and how his wit both mocks and accentuates the prodigious intelligence that marks every page of his work. I haven't read a more perceptive or entertaining tribute to a living author. – Robert Maslen, Senior Lecturer in English Literature, University of Glasgow
When the history of 21st-century science fiction is written, Adam Roberts will be remembered as this era's H. G. Wells. – Damien Walter, Writer, Columnist for The Guardian, Writing teacher
Adam Roberts's fiction gives us an education in sf's history and traditions while he merrily deconstructs them. Add to that the way his criticism is laced with humour, and it's only appropriate that a collection devoted to his work should tease its subject a little. Even as they open up the suggestion that Roberts is one of our most important writers, these essays amuse as well as inform. If sf is to survive it's going to need more people like Roberts, and this collection tells us why! – Andy Sawyer, Science Fiction Collections Librarian, Special Collections and Archives, University of Liverpool Library
Rupert Thomson: Critical Essays (edited by Rebecca Pohl and Christopher Vardy; foreword by Rupert Thomson)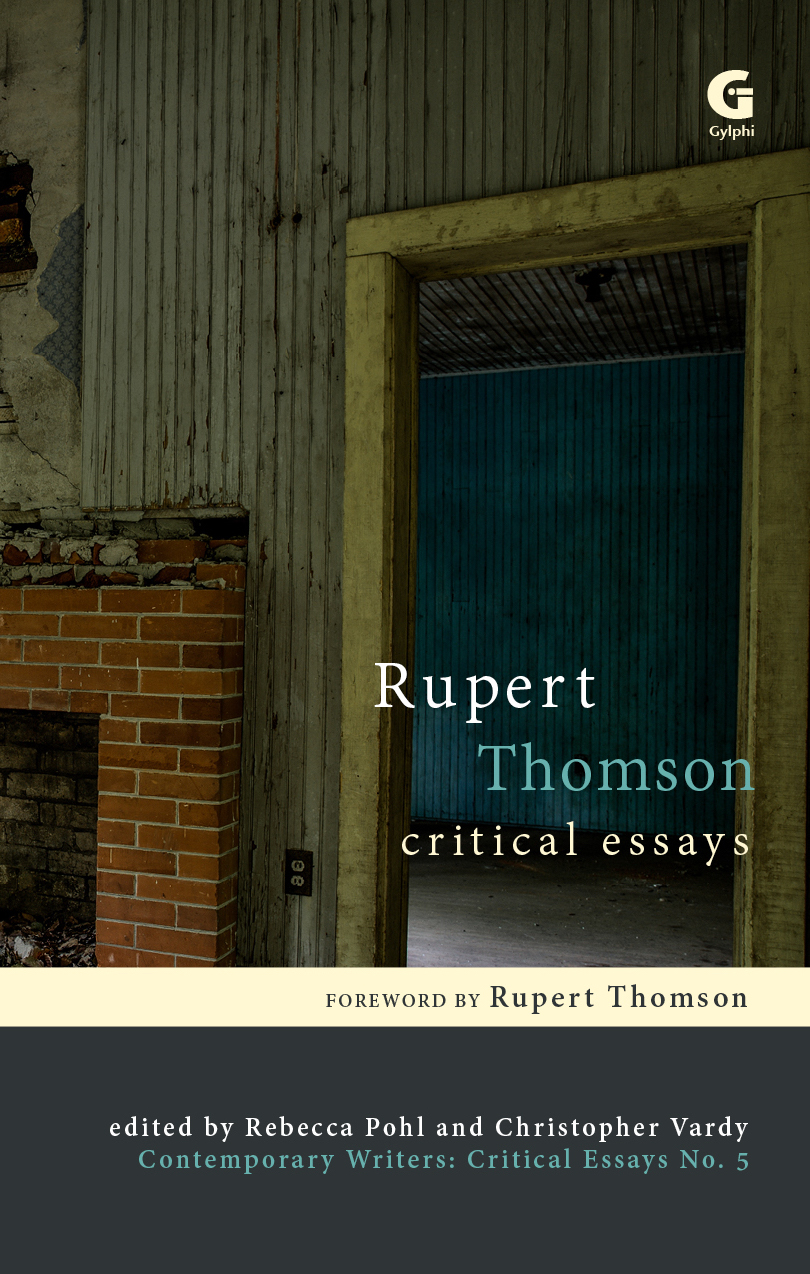 There's usually more to a 'cult' author than meets the eye: this intelligent, timely, well-informed and wide-ranging collection of essays is aware of this and should help Rupert Thomson's work reach an even wider and more thoughtful audience. – Robert Eaglestone, Professor of Contemporary Literature and Thought, Royal Holloway, University of London
This book represents an important step in building a body of criticism on an important, if until now under-researched, British novelist of the last 30 years. The essays collected here reveal the diverse range of Thomson's writing and locate it thoughtfully within the broader field of contemporary fiction. It provides a series of critical engagements with his writing that broadens and deepens our understanding of his corpus. – Nick Bentley, Senior Lecturer in English Literature, Keele University
Rupert Thomson is one of the most versatile and vital of contemporary novelists, whose work has so far been curiously neglected by critics. This excellent volume goes some way towards redressing the balance, examining the ways in which Thomson's unsettling body of work explores some of the most pressing themes of our turbulent age – borders, power relations, security, secrecy, precarity, etc. Its contributors place Thomson's writing in the context of a range of up-to-date literary and theoretical approaches, making this essential reading for anyone interested in his work, and important reading for those interested in contemporary fiction more broadly. – Bran Nicol, Professor English Literature, University of Surrey
Tom McCarthy: Critical Essays (edited by Dennis Duncan; foreword by Tom McCarthy)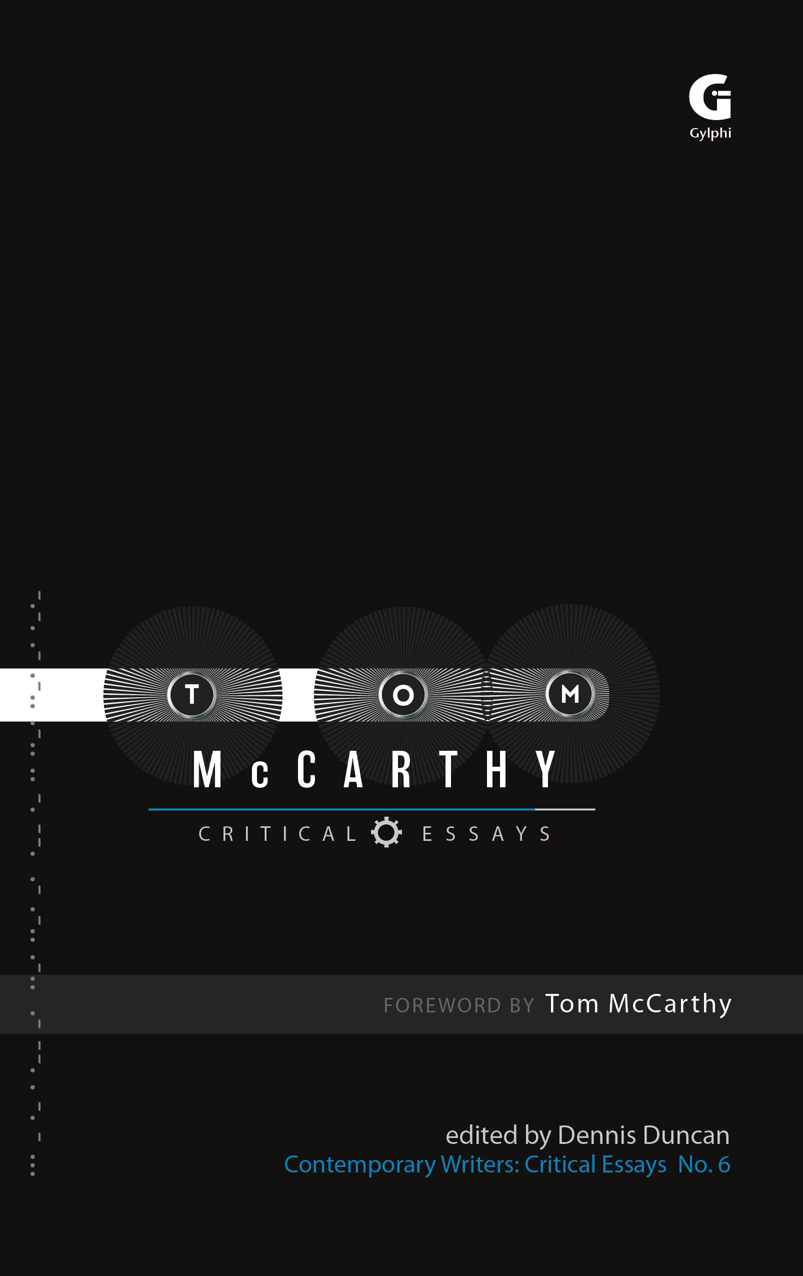 This outstanding volume provides authoritative and energetic insights into the work of one of contemporary literature's most idiosyncratic innovators. Under Dennis Duncan's careful editorship, the book rises to the challenge of being the first of its kind devoted to Tom McCarthy's writing, as contributors offer a series of multivalent perspectives on an oeuvre that has impishly evaded categorization. Bringing together timely and adventurous approaches, the collection does full justice to McCarthy's bracing responses to modernism, humanism, realism, and postmodernism. By confronting such paradigms without dismissing them, the chapters here give us the resources for keeping pace with the formal and intellectual development of this extraordinary writer. – David James, Queen Mary, University of London, author of Modernist Futures
An indispensable guide to the project of Tom McCarthy, one of contemporary fiction's most exciting voices. Exploring the rich conceptual landscape of McCarthy's work, this wide-ranging collection demonstrates McCarthy's centrality to current critical debates about the legacies of modernism and the avant-garde, the aesthetics of the contemporary, and the philosophical value of the inhuman. Sensitively tuned into McCarthy's strange transmissions, these essays chart a bold course for future encounters with this fascinating writer. – Justus Nieland, Michigan State University
--- EVENT PRICING ---
Books will be available at special event pricing: £15 per book, £25 for two books, £30 for three books.