Description
Contemporary Spirituality
Speaker Series
November 2016 — December 2017
Over the past three years we have been fortunate to welcome to the Kansas City area national wisdom teachers such as James Finley, Fr. William Meninger, and Fr. Ron Rolheiser. As we look ahead to 2017 we know that Fr. Rolheiser will be returning March 18, 2017, and that Sister Ilia Delio, OSF will be with us June 23-24, 2017.

However, we also realize that we have a variety of local wisdom teachers right here in our midst. We are aware, too, that an increasing number of sincere spiritual seekers are hungry for more than they are currently receiving from many of our institutions. To help connect our local teachers with our spiritual seekers, and to help assuage the loneliness many experience on their spiritual journey, we are offering a monthly series on Contemporary Spirituality. Each month will provide an opportunity for us to meet and hear spiritual teachers from a variety of backgrounds address and dialogue with us on a range of spiritual themes. In cooperation with the Avila Office for Ministry, Spirituality and Action, most of these monthly events will take place at Avila University. Watch for our Contemporary Spirituality flyers which will periodically announce the next set of speakers, the dates and the location, as well as registration details.

We have been encouraged and gratified by the enthusiastic support this Speaker Series has been receiving, and we are pleased to provide, below, information about our first four events.
Upcoming events....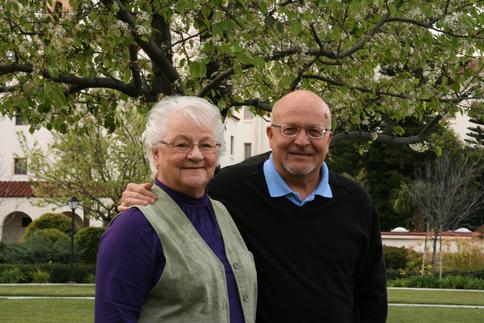 Sharon and David Hoover, Inscape Ministries
Friday, December 8th
Second Presbytarian Church 7:00 p.m. - 10:00 p.m.
Thomas Merton and Dorothy Day: Pilgrims and Prphets of Peace
www.inscapeministries.com
Sharon and David, from Albuquerque, NM, offer dramatic Reader's Theatre presentations which provide contemplative opportunities to sit at the feet of saints to experience their human and holy personal stories. They are spiritual directors, retreat presenters, actors and story tellers. David holds a Masters degree from Franciscan School of Theology, and Sharon a Masters degree in Counselling Psychology. Their presentations include a one-act monologue of Dorothy Day and one-act reader's style theatre style plays on Thomas Merton, Dorothy Day, and St. Francis of Assisi. Their other offerings include storytelling, retreats and lectures on topics of spirituality, peace, justice and prayer.
A wine and cheese reception will follow the presentations.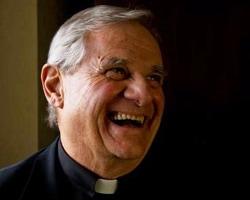 Father Carl Arico
Saturday, February 17th, 2018
Avila University 9:00 a.m. - 4:00 p.m.
Is Your Yes a Yes or a Maybe? The Power of Consenting
We welcome Fr Carl Arico to Kansas City to share the power of consent and the challenge of staying faithful. This is a unique opportunity to sit at the feet of Fr Carl, endearin, captivating and legendary in his wise, humorous and humble sharing. The retreat includes two periods of Center PRayer and a PRaying of the Scriptures. A balance of silence/presentation/prayer and pracitce will provide rhythm for these Lenten days in this tranquil retreat setting.
Fr Carl Arico is a founding member of Contemplative Outreach and a long-time friend of Fr Thomas KEating. He is the author of A Taste of Silence and has traveled extensively in the United States and internationallly to present workshops and retreats.
Past events....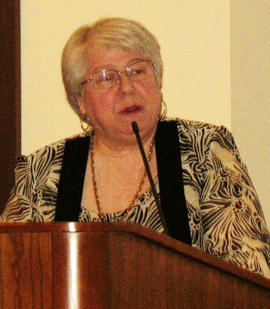 Sister Audrey Doetzel
Saturday, November 12th Series Keynote
Avila University 9:00 a.m. - 12:00 p.m.
The 21st Century Need for Mystics and Prophets
Sr. Audrey, a Sister of Our Lady of Sion, is a retreat and spiritual director having received her training in the Exercises of St. Ignatius at Loyola House in Ontario, Canada. She was Provincial Superior of the Sisters of Sion in North America, and then served as Director of their Christian-Jewish and Interfaith ministries. Having received a Master of Divinity and Doctorate in Ministry from the Toronto School of Theology (U of Toronto), she was on the Pastoral faculty at the Jesuit theologate in Toronto, and later Associate Director of the Center for Christian-Jewish Learning in the Theology department at the University of Boston College. She now lives in Kansas City, MO where she is writing about how the spirituality of Sion's founder, Theodore Ratisbonne, speaks to the 21st Century.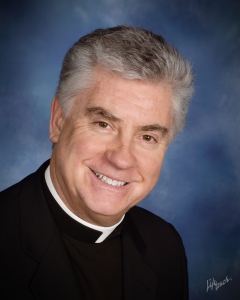 Father Don Farnan
Tuesday, December 6th
Avila University 7:00 p.m. - 9:00 pm.
Impact of Personal Spirituality on the Parish Community
Fr. Farnan, ordained in 1987, is pastor of St. Charles Borromeo Parish. After graduating from Rockhurst College, he received a Master of Divinity from University of St. Mary of the Lake, Chicago, and a Master in Christian Spirituality from Creighton University. He has served as pastor of several parishes, most recently St. Thomas More. Diocesan positions in which he served are Director of Vocations, Director of Priest Personnel, and the College of Consultors. He established the Upper Room, an inner city literacy program for youth and their families. He is author of: Crossroads of Hope:A Priest's Inner (City) Journey; This Bold Prayer: A Collection of Spiritual Essays, and A Parish for all Seasons: A Year in the Life of Saint Thomas More School.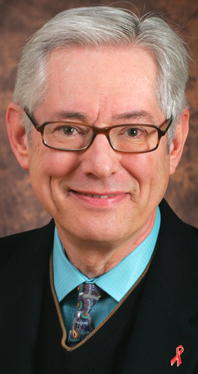 Bill Tammeus
Saturday, January 14th
Second Presbyterian Church, 9:00 a.m. - 11:00 a.m.
Doubts and Hard Questions Pave the Road to Faith
Bill Tammeus, an elder at Second Presbyterian Church, is past president of the National Society of Newspaper Columnists. A former columnist of the Kansas City Star, he contributed to its editorial page and weekly faith section. He writes a daily "Faith Matters" blog for the Star, and columns for The Presbyterian Outlook, The National Catholic Reporter, and Flatland, KCPT-TV's digital magazine. Bill has received numerous columnist and writer awards. Among the several books he authored or co-authored are: A Gift of Meaning (2001); They Were Just People: Stories of Rescue in Poland During the Holocaust (2009); Jesus, Pope Francis and a Protestant Walk into a Bar (2015); and Value of Doubt: Why Unanswered Questions, Not Unquestioned Answers Build Faith (2016).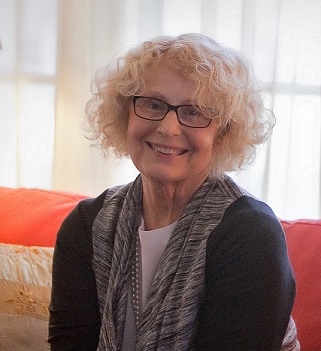 Loretta Ross
Saturday, February 11th
Avila University, 9:00 a.m. - 12:00 p.m.
A Crisis of Contemplation: A Call for Depth in a World Stuck in the Shallows

Loretta is an Honorably Retired Presbyterian minister and Executive Director of The Sanctuary Foundation for Prayer. Loretta earned her Master of Divinity from the Louisville Presbyterian Seminary, holds a Master of Arts degree in Theater, and is a graduate of The Shalem Institute Program for Spiritual Direction. She is the author of Letters from the Holy Ground - Seeing God Where You Are (2000) and Holy Ground, a Quarterly Reflection on the Contemplative. She has written liturgical dramas and her writing has appeared in The Christian Century, Theology Today, Horizons, Reformed Liturgy and Music, Weavings, Christianity and the Arts, Presbyterian Survey, Presence, and other places.

Father Ron Rolheiser, OMI
Saturday, March 18th
Bishop Miege High School, 9:00 a.m. - 4:00 p.m.
Fear and Her Many Children: Dealing with Religious and Moral Fear
Ronald Rolheiser, Catholic priest and member of the Missionary Oblates of Mary Immaculate, is president of the Oblate School of Theology in San Antonio, Texas. With an M.A. from the U of San Francisco, an M.R.Sc. and PhD/STD from the U of Louvain, Belgium, he taught theology and philosophy at Newman Theological College (Edmonton), was Provincial Superior of his Oblate Province in Canada, and then served on the Oblate General Council in Rome. A community-builder, lecturer, and writer, his books have been translated into numerous languages and his newspaper column carried by more than 80 newspapers worldwide.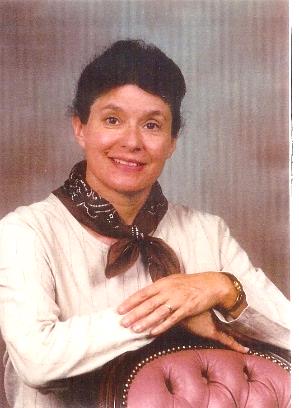 Kathryn Damiano
Saturday, April 8th
Avila University, 9:00 a.m. - 12:00 p.m.
A Quaker Spirituality of Listening
Kathryn Damiano, a Quaker and lifelong contemplative, is a teacher of in-depth spiritual life studies and retreat leader who sees her ministry as working for peace and justice through spiritual formation. She has served as spiritual director at Pendle Hill, a Quaker center for study and contemplation. She co-founded the School of the Spirit, a two–year offering in spiritual formation. She received a Master of Divinity from United Theological Seminary (United Methodist), a Masters in counseling psychology, an internship in spiritual direction at the Jesuit Renewal Center, and a Ph.D. in spiritual theology.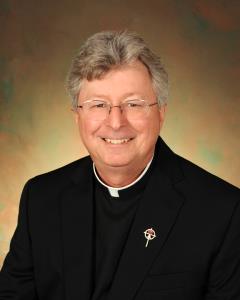 Father Joseph Nassal, CPPS
Thursday, May 4th
Avila University, Orscheln Memorial Chapel 7:00 p.m. - 9:00 p.m.
A Revolution of Reconciliation: The Search for Common Ground
Fr. Joe Nassal, provincial director of the Kansas City province of the Missionaries of the Precious Blood, is author of several books including The Conspiracy of Compassion, Rest Stops for the Soul, and Premeditated Mercy. Ordained in 1982, he has served in parishes, justice and peace ministry, and in formation, vocation, and leadership for his religious community. Since 1988, he has been engaged in retreat, renewal and reconciliation ministry, including three years as director of Shantivanam House of Prayer in Easton, KS. In 2002, he was on the team to establish the CPPS Ministry of Reconciliation on the south side of Chicago.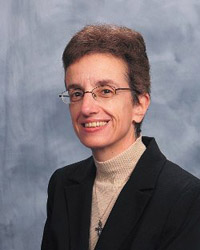 Sister Ilia Delio, OSF
Friday, June 23rd, 7:00 p.m. 9:00 p.m. and Saturday, June 24th, 9:00 a.m. - 4:30 p.m.
Avila University, Goppert Theatre
God, Evolution and the Unfinished Self
Ilia Delio is a Franciscan Sister of Washington, DC and holds the Josephine C. Connelly Endowed Chair in Theology at Villanova University. She is the recipient of a Templeton Course in Science and Religion award and the author of seventeen books including The Unbearable Wholeness of Being which won the 2014 Silver Nautilus Award and a Catholic Press Association Book Award. Other books include Care for Creation (Catholic Press Book Award 2010), The Emergent Christ (Catholic Press Book Award 2013) and Making All Things New: Catholicity, Cosmology and Consciousness nominated for the 2018 Grawemeyer award.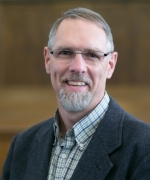 Rev. Douglas S. Hardy
Saturday, September 9th
First Church of the Nazarene 9:00 a.m. - 12:00 p.m.
Pilgrimage: Finding Rest in the Journey of Life
Doug Hardy serves as Professor of Spiritual Formation in Kansas City, Missouri, helping students preparing for ministry to keep the academic and spiritual dimensions of their lives integrated and vital. His studies in preparation for ministry were at Eastern Nazarene College, Northeastern University, Fuller Theological Seminary and Boston University (PhD). Doug's journey has included pastoring churches, teaching at college and graduate levels, and serving as spiritual director. Whether preaching, leading retreats, writing, or in personal conversation, his desire is to come alongside others to help facilitate their alignment with God.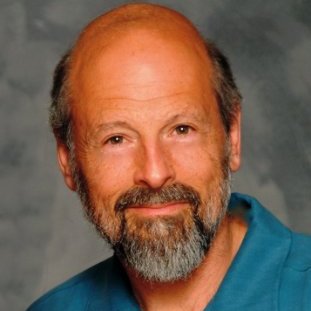 Tom Jacobs
Saturday, September 30th
Avila University 9:30 a.m. - 12:00 p.m.
Spiritual Practices for Pooped, Pinched, and Pressured People
www.timbercreekretreat.org
Tom Jacobs, a native of Atchision, KS, is founder and executive director of Timber Creek Retreat House in Drexel, MO. He is a graduate of Benedictine College (Atchison) with degrees in education, philosophy, theology and music. Tom lived and worked in the Kansas City Archdiocesan House of Prayer (Shantivanam), taught high school religion, was campus minister at KU, and lived for four years as a Benedictine monk. He now lives at Timber Creek Retreat House with his wife Beth. He leads retreats and workshops, provides spiritual direction, massage therapy, and instruction in yoga and meditation. His services also include officiating at and providing music for weddings and funerals.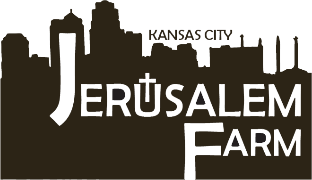 Jerusalem Farm- Panel
Thursday, November 2nd
Avila University, Orscheln Chapel 7:00 p.m. - 9:00 p.m.
The Spirituality of Laudato Si'
www.jerusalemfarm.org
The directors of Jerusalem Farm, Jessie and Jordan Schiele, along with community member Jordan 'Sunny' Hamrick, will share how their lives and their community are animated by Pope Francis' encyclical Laudato Si' and how the spirituality and action it promotes can be lived and in your life and family life. Jerusalem Farm is a Catholic intentional community inspired by the Catholic Worker movement. Located in KCMO the community is built on the four Gospel cornerstones of Prayer, Community, Service and Simplicity. Their mission is to transform lives through service retreat experiences, sustainable living and home repair.