Event Information
Location
Avila University
11901 Wornall Rd
Kansas City, MO 64145
Description
Contemporary Spirituality
Speaker Series
November 2016 — February 2017
Over the past three years we have been fortunate to welcome to the Kansas City area national wisdom teachers such as James Finley, Fr. William Meninger, and Fr. Ron Rolheiser. As we look ahead to 2017 we know that Fr. Rolheiser will be returning March 17-18, 2017, and that Sister Ilia Delio, OSF will be with us June 23-24, 2017.

However, we also realize that we have a variety of local wisdom teachers right here in our midst. We are aware, too, that an increasing number of sincere spiritual seekers are hungry for more than they are currently receiving from many of our institutions. To help connect our local teachers with our spiritual seekers, and to help assuage the loneliness many experience on their spiritual journey, we are offering a monthly series on Contemporary Spirituality. Each month will provide an opportunity for us to meet and hear spiritual teachers from a variety of backgrounds address and dialogue with us on a range of spiritual themes. In cooperation with the Avila Office for Ministry, Spirituality and Action, most of these monthly events will take place at Avila University. Watch for our Contemporary Spirituality flyers which will periodically announce the next set of speakers, the dates and the location, as well as registration details.

We have been encouraged and gratified by the enthusiastic support this Speaker Series has been receiving, and we are pleased to provide, below, information about our first four events.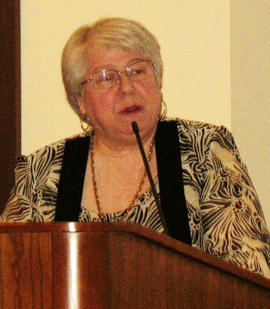 Sister Audrey Doetzel
Saturday, November 12th Series Keynote
Avila University 9:00 a.m. - 12:00 p.m.
The 21st Century Need for Mystics and Prophets
Sr. Audrey, a Sister of Our Lady of Sion, is a retreat and spiritual director having received her training in the Exercises of St. Ignatius at Loyola House in Ontario, Canada. She was Provincial Superior of the Sisters of Sion in North America, and then served as Director of their Christian-Jewish and Interfaith ministries. Having received a Master of Divinity and Doctorate in Ministry from the Toronto School of Theology (U of Toronto), she was on the Pastoral faculty at the Jesuit theologate in Toronto, and later Associate Director of the Center for Christian-Jewish Learning in the Theology department at the University of Boston College. She now lives in Kansas City, MO where she is writing about how the spirituality of Sion's founder, Theodore Ratisbonne, speaks to the 21st Century.
Our event will be in ORSCHELN MEMORIAL CHAPEL in FOYLE HALL (Bldg. 10). (Here is a link to the campus map.)
Park in parking lot P (beside Bldg. 2, off Yellowbird Road) - or come in the OAK STREET ENTRANCE, park between buildings 8 and 9, and walk up to the chapel in building 10.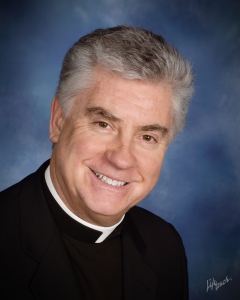 Father Don Farnan
Tuesday, December 6th
Avila University 7:00 p.m. - 9:00 pm.
Impact of Personal Spirituality on the Parish Community
Fr. Farnan, ordained in 1987, is pastor of St. Charles Borromeo Parish. After graduating from Rockhurst College, he received a Master of Divinity from University of St. Mary of the Lake, Chicago, and a Master in Christian Spirituality from Creighton University. He has served as pastor of several parishes, most recently St. Thomas More. Diocesan positions in which he served are Director of Vocations, Director of Priest Personnel, and the College of Consultors. He established the Upper Room, an inner city literacy program for youth and their families. He is author of: Crossroads of Hope:A Priest's Inner (City) Journey; This Bold Prayer: A Collection of Spiritual Essays, and A Parish for all Seasons: A Year in the Life of Saint Thomas More School.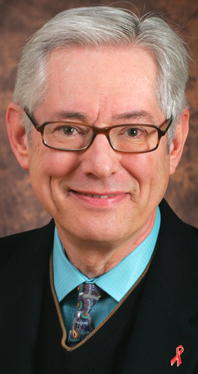 Bill Tammeus
Saturday, January 14th
Second Presbyterian Church, 9:00 a.m. - 11:00 a.m.
Doubts and Hard Questions Pave the Road to Faith
Bill Tammeus, an elder at Second Presbyterian Church, is past president of the National Society of Newspaper Columnists. A former columnist of the Kansas City Star, he contributed to its editorial page and weekly faith section. He writes a daily "Faith Matters" blog for the Star, and columns for The Presbyterian Outlook, The National Catholic Reporter, and Flatland, KCPT-TV's digital magazine. Bill has received numerous columnist and writer awards. Among the several books he authored or co-authored are: A Gift of Meaning (2001); They Were Just People: Stories of Rescue in Poland During the Holocaust (2009); Jesus, Pope Francis and a Protestant Walk into a Bar (2015); and Value of Doubt: Why Unanswered Questions, Not Unquestioned Answers Build Faith (2016).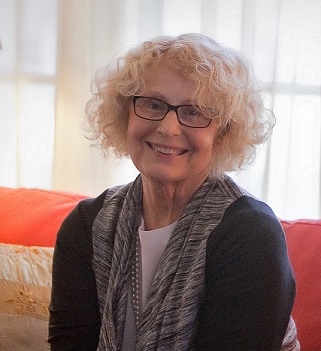 Loretta Ross
Saturday, February 11th
Avila University, 9:00 a.m. - 12:00 p.m.
A Crisis of Contemplation: A Call for Depth in a World Stuck in the Shallows

Loretta is an Honorably Retired Presbyterian minister and Executive Director of The Sanctuary Foundation for Prayer. Loretta earned her Master of Divinity from the Louisville Presbyterian Seminary, holds a Master of Arts degree in Theater, and is a graduate of The Shalem Institute Program for Spiritual Direction. She is the author of Letters from the Holy Ground - Seeing God Where You Are (2000) and Holy Ground, a Quarterly Reflection on the Contemplative. She has written liturgical dramas and her writing has appeared in The Christian Century, Theology Today, Horizons, Reformed Liturgy and Music, Weavings, Christianity and the Arts, Presbyterian Survey, Presence, and other places.
Date and time
Location
Avila University
11901 Wornall Rd
Kansas City, MO 64145