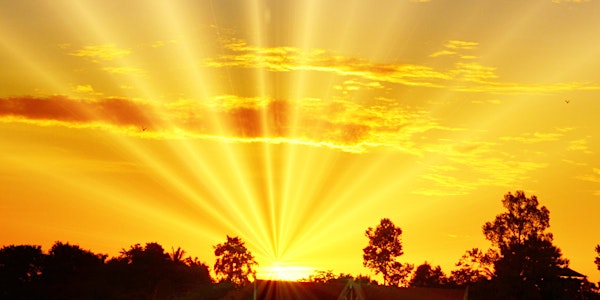 Multiple dates
Contemporary Spirituality
By Founder Michael Matteuzzi
Date and time
November 12, 2016 · 9am - June 30, 2020 · 8:30pm CST
Location
Multiple Locations- Kansas City Metro Please see specific event details for location. 64145
Refund Policy
Contact the organizer to request a refund.
Description

Speaker Series
November 2016 — May 2020
Over the past several years we have been fortunate to welcome to the Kansas City area national wisdom teachers such as James Finley, Fr. William Meninger, Fr. Ron Rolheiser, and Sr. Ilia Delo.

However, we also realize that we have a variety of local wisdom teachers right here in our midst. We are aware, too, that an increasing number of sincere spiritual seekers are hungry for more than they are currently receiving from many of our institutions. To help connect our local teachers with our spiritual seekers, and to help assuage the loneliness many experience on their spiritual journey, we are offering a monthly series on Contemporary Spirituality. Each month will provide an opportunity for us to meet and hear spiritual teachers from a variety of backgrounds address and dialogue with us on a range of spiritual themes. In cooperation with the Avila Office for Ministry, Spirituality and Action, most of these monthly events will take place at Avila University. Watch for our Contemporary Spirituality flyers which will periodically announce the next set of speakers, the dates and the location, as well as registration details.

We have been encouraged and gratified by the enthusiastic support this Speaker Series has been receiving, and we are pleased to provide, below, information about our events.
-Mike Matteuzzi, Founder of Contemporary Spirituality
---



June Series: Racism

Rev. Dr. Otis Moss III
Thursday, June 11th, 2020
6:30 p.m. - 8:30 p.m.
A Requiem for Ahmaud Arbery
When is Someday?
Livestream Webinar
Rev. William Barber II
Tuesday, June 30th, 2020
6:30 p.m. - 8:30 p.m.
Cries in Crisis Can Change Things
Pentecost Amidst Police Brutality, Pandemic and Poverty: A Pastoral Letter to the Nation
Livestream Webinar
---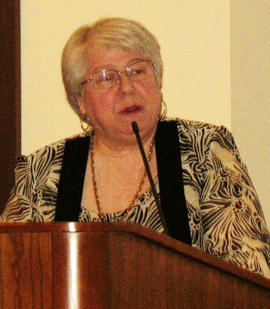 Sister Audrey Doetzel
Saturday, November 12th, 2016 Series Keynote
Avila University 9:00 a.m. - 12:00 p.m.
The 21st Century Need for Mystics and Prophets
Sr. Audrey, a Sister of Our Lady of Sion, is a retreat and spiritual director having received her training in the Exercises of St. Ignatius at Loyola House in Ontario, Canada. She was Provincial Superior of the Sisters of Sion in North America, and then served as Director of their Christian-Jewish and Interfaith ministries. Having received a Master of Divinity and Doctorate in Ministry from the Toronto School of Theology (U of Toronto), she was on the Pastoral faculty at the Jesuit theologate in Toronto, and later Associate Director of the Center for Christian-Jewish Learning in the Theology department at the University of Boston College. She now lives in Kansas City, MO where she is writing about how the spirituality of Sion's founder, Theodore Ratisbonne, speaks to the 21st Century.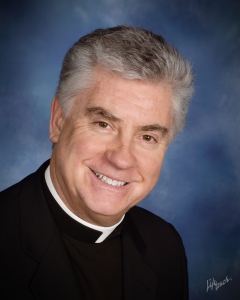 Father Don Farnan
Tuesday, December 6th, 2016
Avila University 7:00 p.m. - 9:00 pm.
Impact of Personal Spirituality on the Parish Community
Fr. Farnan, ordained in 1987, is pastor of St. Charles Borromeo Parish. After graduating from Rockhurst College, he received a Master of Divinity from University of St. Mary of the Lake, Chicago, and a Master in Christian Spirituality from Creighton University. He has served as pastor of several parishes, most recently St. Thomas More. Diocesan positions in which he served are Director of Vocations, Director of Priest Personnel, and the College of Consultors. He established the Upper Room, an inner city literacy program for youth and their families. He is author of: Crossroads of Hope:A Priest's Inner (City) Journey; This Bold Prayer: A Collection of Spiritual Essays, and A Parish for all Seasons: A Year in the Life of Saint Thomas More School.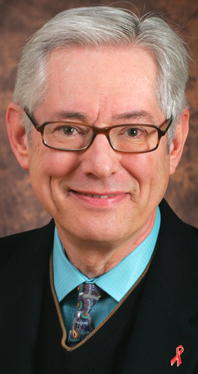 Bill Tammeus
Saturday, January 14th, 2017
Second Presbyterian Church, 9:00 a.m. - 11:00 a.m.
Doubts and Hard Questions Pave the Road to Faith
Bill Tammeus, an elder at Second Presbyterian Church, is past president of the National Society of Newspaper Columnists. A former columnist of the Kansas City Star, he contributed to its editorial page and weekly faith section. He writes a daily "Faith Matters" blog for the Star, and columns for The Presbyterian Outlook, The National Catholic Reporter, and Flatland, KCPT-TV's digital magazine. Bill has received numerous columnist and writer awards. Among the several books he authored or co-authored are: A Gift of Meaning (2001); They Were Just People: Stories of Rescue in Poland During the Holocaust (2009); Jesus, Pope Francis and a Protestant Walk into a Bar (2015); and Value of Doubt: Why Unanswered Questions, Not Unquestioned Answers Build Faith (2016).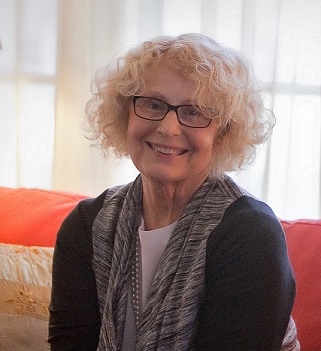 Loretta Ross
Saturday, February 11th, 2017
Avila University, 9:00 a.m. - 12:00 p.m.
A Crisis of Contemplation: A Call for Depth in a World Stuck in the Shallows

Loretta is an Honorably Retired Presbyterian minister and Executive Director of The Sanctuary Foundation for Prayer. Loretta earned her Master of Divinity from the Louisville Presbyterian Seminary, holds a Master of Arts degree in Theater, and is a graduate of The Shalem Institute Program for Spiritual Direction. She is the author of Letters from the Holy Ground - Seeing God Where You Are (2000) and Holy Ground, a Quarterly Reflection on the Contemplative. She has written liturgical dramas and her writing has appeared in The Christian Century, Theology Today, Horizons, Reformed Liturgy and Music, Weavings, Christianity and the Arts, Presbyterian Survey, Presence, and other places.

Father Ron Rolheiser, OMI
Saturday, March 18th, 2017
Bishop Miege High School, 9:00 a.m. - 4:00 p.m.
Fear and Her Many Children: Dealing with Religious and Moral Fear
Ronald Rolheiser, Catholic priest and member of the Missionary Oblates of Mary Immaculate, is president of the Oblate School of Theology in San Antonio, Texas. With an M.A. from the U of San Francisco, an M.R.Sc. and PhD/STD from the U of Louvain, Belgium, he taught theology and philosophy at Newman Theological College (Edmonton), was Provincial Superior of his Oblate Province in Canada, and then served on the Oblate General Council in Rome. A community-builder, lecturer, and writer, his books have been translated into numerous languages and his newspaper column carried by more than 80 newspapers worldwide.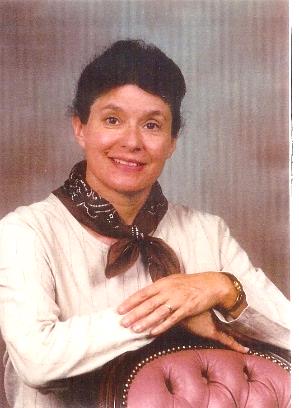 Kathryn Damiano
Saturday, April 8th, 2017
Avila University, 9:00 a.m. - 12:00 p.m.
A Quaker Spirituality of Listening
Kathryn Damiano, a Quaker and lifelong contemplative, is a teacher of in-depth spiritual life studies and retreat leader who sees her ministry as working for peace and justice through spiritual formation. She has served as spiritual director at Pendle Hill, a Quaker center for study and contemplation. She co-founded the School of the Spirit, a two–year offering in spiritual formation. She received a Master of Divinity from United Theological Seminary (United Methodist), a Masters in counseling psychology, an internship in spiritual direction at the Jesuit Renewal Center, and a Ph.D. in spiritual theology.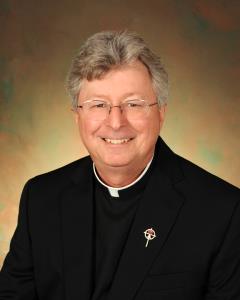 Father Joseph Nassal, CPPS
Thursday, May 4th, 2017
Avila University, Orscheln Memorial Chapel 7:00 p.m. - 9:00 p.m.
A Revolution of Reconciliation: The Search for Common Ground
Fr. Joe Nassal, provincial director of the Kansas City province of the Missionaries of the Precious Blood, is author of several books including The Conspiracy of Compassion, Rest Stops for the Soul, and Premeditated Mercy. Ordained in 1982, he has served in parishes, justice and peace ministry, and in formation, vocation, and leadership for his religious community. Since 1988, he has been engaged in retreat, renewal and reconciliation ministry, including three years as director of Shantivanam House of Prayer in Easton, KS. In 2002, he was on the team to establish the CPPS Ministry of Reconciliation on the south side of Chicago.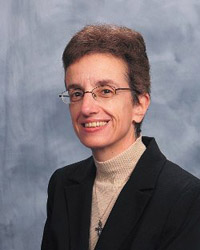 Sister Ilia Delio, OSF
Friday, June 23rd, 2017 7:00 p.m. 9:00 p.m.
Saturday, June 24th, 2017 9:00 a.m. - 4:30 p.m.
Avila University, Goppert Theatre
God, Evolution and the Unfinished Self
Ilia Delio is a Franciscan Sister of Washington, DC and holds the Josephine C. Connelly Endowed Chair in Theology at Villanova University. She is the recipient of a Templeton Course in Science and Religion award and the author of seventeen books including The Unbearable Wholeness of Being which won the 2014 Silver Nautilus Award and a Catholic Press Association Book Award. Other books include Care for Creation (Catholic Press Book Award 2010), The Emergent Christ (Catholic Press Book Award 2013) and Making All Things New: Catholicity, Cosmology and Consciousness nominated for the 2018 Grawemeyer award.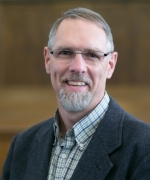 Rev. Douglas S. Hardy
Saturday, September 9th, 2017
First Church of the Nazarene 9:00 a.m. - 12:00 p.m.
Pilgrimage: Finding Rest in the Journey of Life
Doug Hardy serves as Professor of Spiritual Formation in Kansas City, Missouri, helping students preparing for ministry to keep the academic and spiritual dimensions of their lives integrated and vital. His studies in preparation for ministry were at Eastern Nazarene College, Northeastern University, Fuller Theological Seminary and Boston University (PhD). Doug's journey has included pastoring churches, teaching at college and graduate levels, and serving as spiritual director. Whether preaching, leading retreats, writing, or in personal conversation, his desire is to come alongside others to help facilitate their alignment with God.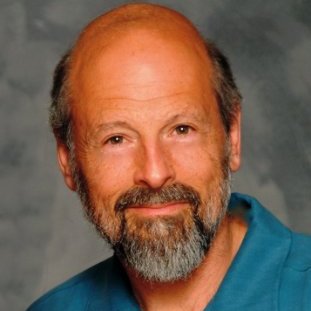 Tom Jacobs
Saturday, September 30th, 2017
Avila University 9:30 a.m. - 12:00 p.m.
Spiritual Practices for Pooped, Pinched, and Pressured People
www.timbercreekretreat.org
Tom Jacobs, a native of Atchision, KS, is founder and executive director of Timber Creek Retreat House in Drexel, MO. He is a graduate of Benedictine College (Atchison) with degrees in education, philosophy, theology and music. Tom lived and worked in the Kansas City Archdiocesan House of Prayer (Shantivanam), taught high school religion, was campus minister at KU, and lived for four years as a Benedictine monk. He now lives at Timber Creek Retreat House with his wife Beth. He leads retreats and workshops, provides spiritual direction, massage therapy, and instruction in yoga and meditation. His services also include officiating at and providing music for weddings and funerals.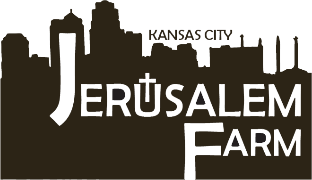 Jerusalem Farm- Panel
Thursday, November 2nd, 2017
Avila University, Orscheln Chapel 7:00 p.m. - 9:00 p.m.
The Spirituality of Laudato Si'
www.jerusalemfarm.org
The directors of Jerusalem Farm, Jessie and Jordan Schiele, along with community member Jordan 'Sunny' Hamrick, will share how their lives and their community are animated by Pope Francis' encyclical Laudato Si' and how the spirituality and action it promotes can be lived and in your life and family life. Jerusalem Farm is a Catholic intentional community inspired by the Catholic Worker movement. Located in KCMO the community is built on the four Gospel cornerstones of Prayer, Community, Service and Simplicity. Their mission is to transform lives through service retreat experiences, sustainable living and home repair.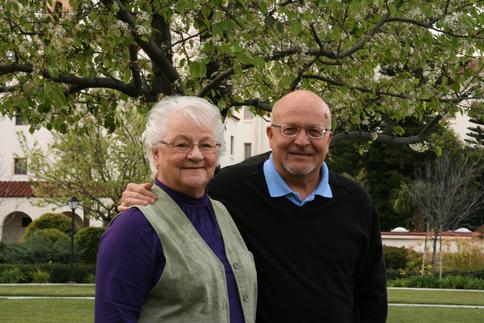 Sharon and David Hoover, Inscape Ministries
Friday, December 8th, 2017
Second Presbytarian Church 7:00 p.m. - 10:00 p.m.
Thomas Merton and Dorothy Day: Pilgrims and Prphets of Peace
www.inscapeministries.com
Sharon and David, from Albuquerque, NM, offer dramatic Reader's Theatre presentations which provide contemplative opportunities to sit at the feet of saints to experience their human and holy personal stories. They are spiritual directors, retreat presenters, actors and story tellers. David holds a Masters degree from Franciscan School of Theology, and Sharon a Masters degree in Counselling Psychology. Their presentations include a one-act monologue of Dorothy Day and one-act reader's style theatre style plays on Thomas Merton, Dorothy Day, and St. Francis of Assisi. Their other offerings include storytelling, retreats and lectures on topics of spirituality, peace, justice and prayer.
A wine and cheese reception will follow the presentations.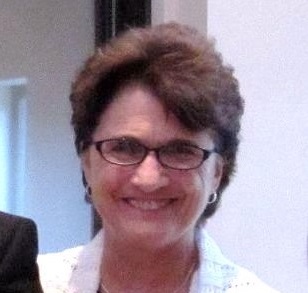 Sister Cecelia Ann Loomer
Saturday, March 24th, 2018
Avila University, Orscheln Memorial Chapel (see campus map below)
11901 Wornall Rd, Kansas City, MO 64145
9:00 a.m. - 4:00 p.m.
Inner Healing: What Is It? Why Would I Need It?
Sr. Cecelia Ann Loomer founded Tree House Healing Ministry in 1985 as a traveling outreach designed to nurture the healing of inner wounds of the past so that they do not sabotage current and future relationships and personal growth. Sr. Cecilia has traveled nearly 300,000 miles to 54 cities and 19 states to share her healing outreach. Most of that time was spent in small towns in local parish halls and staying with a host family in order to spread the message to people who may not otherwise have the opportunity to attend a retreat featuring such an accomplished spiritual leader. Tree House programs have hosted over 50,000 people, and the real story of its success are literally thousands of witnesses to changed lives from inner healing many of whom have shared their triumphs with personal letters to Sr. Cecilia.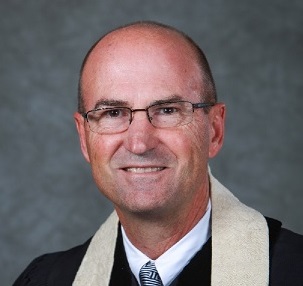 Rev. Dr. Mike Graves
Saturday, May 5, 2018
9:00 a.m. - 12:00 p.m.
Country Club Christian Church
6101 Ward Parkway, Kansas City, Missouri 64113
Rethinking Communion and Community
Rev. Dr. Mike Graves is the Wm. K. McElvaney Professor of Preaching and Worship at Saint Paul School of Theology and Scholar in Residence at Country Club Christian Church, both in Kansas City. He is the author of numerous books, including his latest from which these talks are taken (Table Talk, published by Cascade Books, 2017). Copies will be available for purchase and a book signing will take place that morning.
What if I told you that when the earliest followers of Jesus gathered, it was primarily to eat, not worship? And what if I told you that when those earliest house churches started to grow, they made more room by converting the dining room into meeting space and the loss was more catastrophic than we ever could have imagined, moving churches from the kitchen to the sanctuary?
In some ways, we are not just 2,000 years removed from the first century but in many ways light years removed. Long before Catholics and Protestants developed doctrinal views on the Jesus meal, there were four traits that characterized their gatherings: intimacy, inclusion, joy, and participation.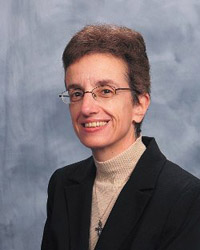 Sister Ilia Delio
Friday, July 20th, 7:00 p.m. 9:00 p.m.
Saturday, July 21st, 9:00 a.m. - 4:30 p.m.
Bishop Miege High School
5041 Reinhardt Drive, Roeland Park, KS 66205
Christianity as Planetary Faith: Engaging Teilhard's Vision
Ilia Delio OSF is the founder and vision behind the Omega Center, a Francisan Sister and respected academic and theologian, and author of seventeen books. She is an internationally sought-after presenter, speaking on the intersection of Science and Religion, with particular interests in evolution, ecology, and artificial intelligence.
Contemporary Spirituality is partnering with Omega Center for this event. Please register here.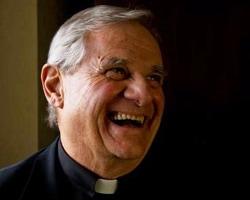 Father Carl Arico
Rescheduled to:
Saturday, September 8th, 2018
9:00 a.m. - 4:00 p.m.
St. Charles Borromeo Parish
900 NE Shady Ln Dr., Kansas City, MO 64118
Is Your Yes a Yes or a Maybe? The Power of Consenting
We welcome Fr Carl Arico to Kansas City to share the power of consent and the challenge of staying faithful. This is a unique opportunity to sit at the feet of Fr Carl, endearin, captivating and legendary in his wise, humorous and humble sharing. The retreat includes two periods of Center Prayer and a Praying of the Scriptures. A balance of silence/presentation/prayer and practice will provide rhythm for these Lenten days in this tranquil retreat setting.
Fr Carl Arico is a founding member of Contemplative Outreach and a long-time friend of Fr Thomas Keating. He is the author of A Taste of Silence and has traveled extensively in the United States and internationally to present workshops and retreats.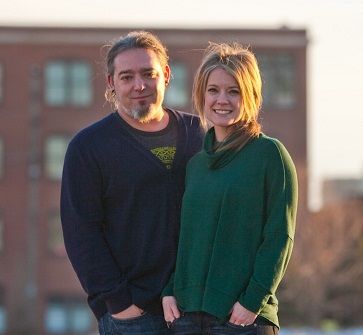 Chris and Phileena Heuertz
Friday, October 5th 7:00 p.m. - 9:00 p.m. (Orscheln Memorial Chapel)
Saturday, October 6th 9:00 a.m. - 4:00 p.m. (Whitfield Center)
Avila University
11901 Wornall Rd, Kansas City, MO 64145
Their Vocational Journey and The Enneagram
On Friday evening, join us for an intimate presentation and interview with Chris and Phileena Heuertz. We'll explore their vocational journey directing a faith-based international humanitarian organization for twenty years to starting Gravity, a Center for Contemplative Activism in 2002 in Omaha, Nebraska. Learn about Phileena's crisis of faith and awakening to the contemplative path. Chris will reveal his struggle to accept the grace found in the Enneagram and how it has since changed his life. You will enjoy a rare and candid look inside a marriage that has stumbled through the integration of contemplation and action in their personal lives, relationship, and shared vocation.
On Saturday, join us for a deep dive into Chris' groundbreaking work The Sacred Enneagram: Finding Your Unique Path to Spiritual Growth. Move beyond type as mere caricature and learn how to work with the Enneagram for spiritual growth.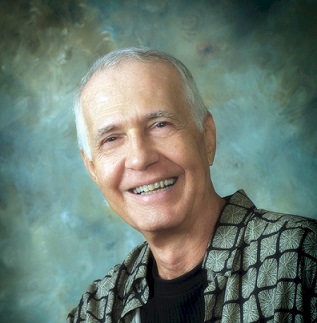 Saturday, November 10th
9:00 a.m. - 3:00 p.m.
Country Club Christian Church
6101 Ward Pkwy, Kansas City, MO 64113
Integral Christianity
Session 1: Growing Up
We interpret all of life from our worldview. The current culture wars are the clash of worldviews at different stages of evolution. We will explore the history and present availability of six different worldviews present in churches and Christianity today. A significant part of Paul's book Integral Christianity – The Spirit's Call to Evolve is devoted to these worldviews.
Session 2: Waking Up
How awake we are to spiritual realities determines our experience of God and the transforming depth of our Christian path. Christianity began as a transforming friendship with Jesus and a series of mystical experiences, not a set of beliefs or doctrines. All of this is still available today. Paul's most recent book, Is Your God Big Enough? Close Enough? You Enough? Jesus and the Three Faces of God, explores this in depth.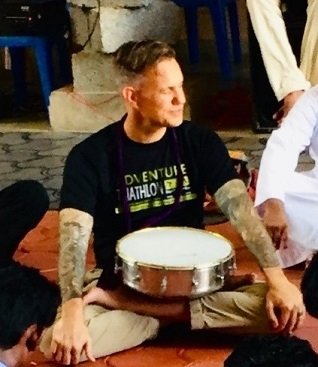 Fr. Matt Cobb
Saturday, March 2nd
9:00 a.m. - 12:00 p.m.
Avila University
11901 Wornall Rd, Kansas City, MO 64145
West Meets East: From Kansas to India to Discover the Other Half of My Soul
Dr. Cobb has dedicated his life to evidence-based practices, that enhance the probability of complementarity and fulfillment in this unique life journey. What if self-transcendence is our species' universal purpose? How might we, "Go Beyond," as Dom Bede Griffiths would exalt spiritual pilgrims passing through Shantivanam (Forest of Peace) in Tamil Nadu, India?
Cobb received his doctorate from the Graduate Theological Union at University of California, Berkeley, and holds a Masters of Divinity from the Episcopal Theological Seminary of the Southwest (Austin, TX). He also holds a Masters of Arts in Ignatian Spirituality with Certifacates in Spiritual Direction and Directed Retreats from Creighton University. More recently, Cobb completed a Post-Doctorate Fellowship at the Department of Interreligious Studies, St. Xavier College, Mumbai, India.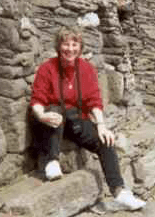 Sr. Therese Elias
Tuesday, March 19th
7:00 p.m. - 9:00 p.m.
St. Peter's Parish, Narthex
701 E Meyer Blvd, Kansas City, MO 64131
Celtic Pilgrimage: A Quest for the Missing Piece
There are places in this world where heaven and earth have touched, where lives have been changed and landscapes transformed. From time immemorial, pilgrims have come to these places to be present to the sacred reality encountered there. Thus, an outer journey to a sacred place serves the inner journey to our deepest interior home, to our true self and to the Divine. This presentation will draw on the experience of being a Celtic pilgrim guide in exploring the meaning of pilgrimage for today's seeker.
Therese Elias is a member of the Benedictine community of Mount St. Scholastica in Atchison, KS. She holds bachelor's and master's degrees in Theology and has done advanced graduate work in Spirituality and Spiritual Direction. She directs Benedictine Oblates and conducts retreats and workshops on contemplative prayer, the Mystics, Celtic Spirituality, the Enneagram, and dreamwork and leads pilgrimages to Ireland, Scotland, and Wales.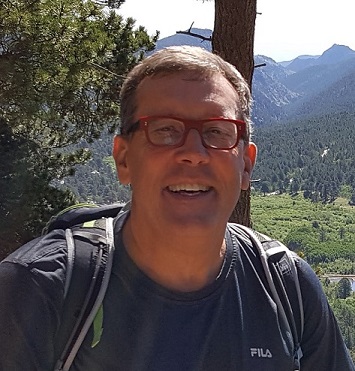 Mike Schaefer
Tuesday, April 2nd
7:00 p.m. - 9:00 p.m.
Country Club Christian Church
6101 Ward Pkwy, Kansas City, MO 64113
Camino de Santiago: 1,100 Years on The Way
Mike Schaefer describes himself as an average citizen who, upon retirement, chose to shift gears and travel very different roads than those traveled in his lives as businessman and a soldier. He has had an interesting life but he chose unfamiliar and new challenges to redefine the next journeys. He resides in Overland Park, Kansas and is a husband of 47 years, a father of 30 years, a struggling male of 68 years while remaining a boy at heart. He is a graduate of the University of Kansas, the US Army Command and General Staff College and continues to learn through spiritual and secular reading. He belongs to Country Club Christian Church and is an adult Scouter in the Heart of America Council of ScoutingBSA. He likes to walk, read, fly fish and pray that he can stop his habit of saying yes to volunteer calls. One of the quotes he has learned to trust since his pilgrimage is by Frederich Nietzsche - "Never trust a thought that didn't come by walking".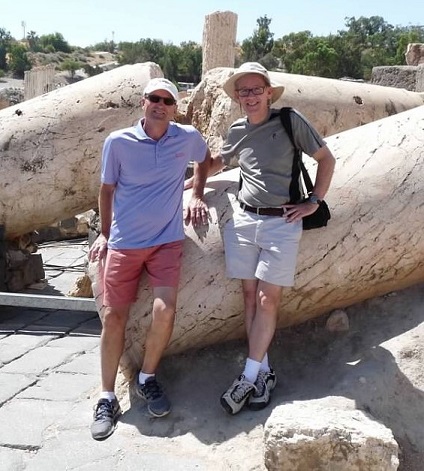 Dr. Mike Graves & Dr. David May
Wednesday, April 10th
7:00 p.m. - 9:00 p.m.
Country Club Christian Church
6101 Ward Pkwy, Kansas City, MO 64113
The Fifth Gospel: Following the Way in the Holy Land
The Holy Land has sometimes been referred to as the "fifth gospel," a point of entry into God's promised land. In this interactive presentation, we'll see how what can often feel flat and black & white in the Bible truly comes alive in the land. Dr. David May and Dr. Mike Graves have both taught at seminaries in the Kansas City area for nearly 30 years, and have led many trips to Israel. They will draw on those experiences, including photos of many holy sites.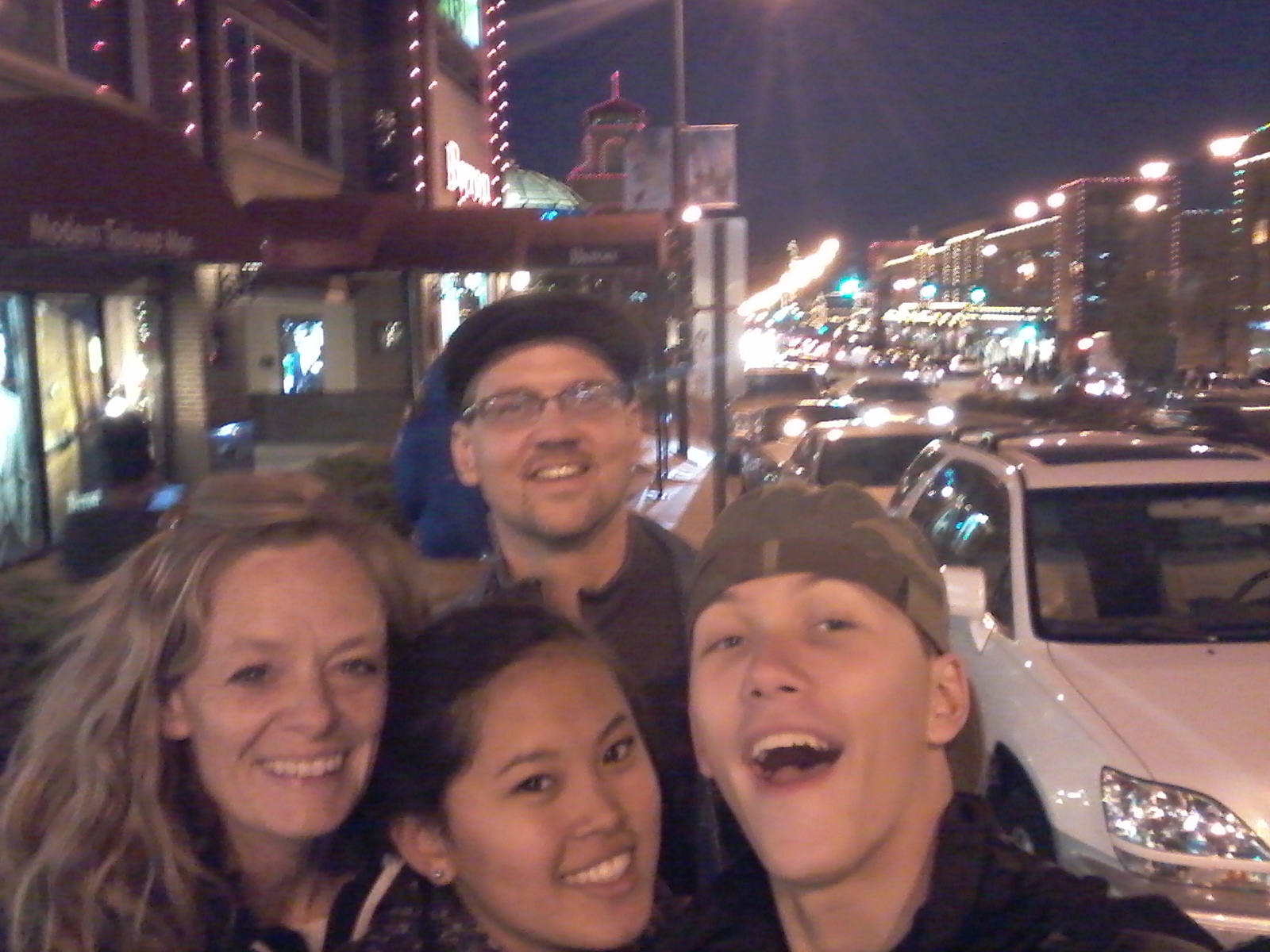 Jodi Garbison
Monday, June 24th, 2019
6:30 p.m. - 8:00 p.m.
Cherith Brook
3308 East 12th Street, Kansas City, MO 64127
Living Matthew 25 in the Catholic Worker Tradition
Come spend an evening with Jodi Garbison, who along with her husband Eric co-founded Cherith Brook Catholic Worker 14 years ago. They live, work and raise their family at Cherith Brook – 3308 East 12th Street, Kansas City, Missouri.
The event will be held at Cherith Brook and Jodi will share her passion for the folks who come to Cherith Brook for showers, clean clothes, food and friendship
ALL PROCEEDS GO TO CHERITH BROOK. PLEASE SIGN UP NOW. SEATING MAY BE LIMITED.

Jodi, along with her husband Eric, co-founded Cherith Brook Catholic Worker 14 years ago. Inspired by Dorothy Day and the CW movement, Cherith Brook is a house of hospitality, rooted in works of mercy found in Mattthew 25, radical hospitality and peacemaking. Known as the 'Shower House' in Historic Northeast KC, folks come to Cherith Brook for showers, clean clothes, food and friendship. Jodi and Eric have raised their two children, Henri and Diana, in the Catholic Worker. Jodi also teaches ESL for adult refugees at Don Bosco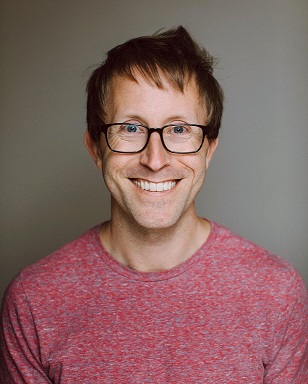 Nick Pickrell
Tuesday, July 9th, 2019
6:30 p.m. - 8:00 p.m.
Country Club Christian Church
6101 Ward Pkwy, Kansas City, MO 64113
The Open Table
The work of the contemplative is also the work of the activist. Right contemplation leads to right action, and right action leads to right contemplation. Through storytelling and conversation, Nick Pickrell, Organizer of The Open Table, will guide folks through his own life story of waking up to integration while inviting others to reflect on their own moments of growth and integration.
The Open Table is a progressive, anti-racist, and LGBTQ+ affirming dinner church in midtown KCMO that seeks to be a community of peace and reconciliation in a city divided. We believe in a community where everyone belongs, a city where all have the power to pursue their dreams and ambitions, and a people who are committed to each other's liberation, until all are at the table together. At The Open Table KC, we create space for hospitality, conversation, peace, and reconciliation, and we root our theology in contemplation and liberation. Join us every second and fourth Sunday from 6:30-8:00 p.m. for food, music and conversation. Learn more at www.theopentablekc.com.
Nick Pickrell is an activist, pastor and performer in Kansas City. He is the founder and organizer of The Open Table, a progressive Christian church in midtown that seeks to be a place of peace and reconciliation in a city divided. In addition to serving as the organizer of The Open Table, he is the co-founder and project manager for The Open Table Antiracism Trainings, and board member of Cherith Brook Catholic Worker. He has over 10 years experience doing anti-poverty, anti-racism, and nonviolent communication work, and is active in a number of local peace and justice groups. He is married to Sarah Dunne Pickrell and is the proud parent of two terriers, Socks and Rocky.
.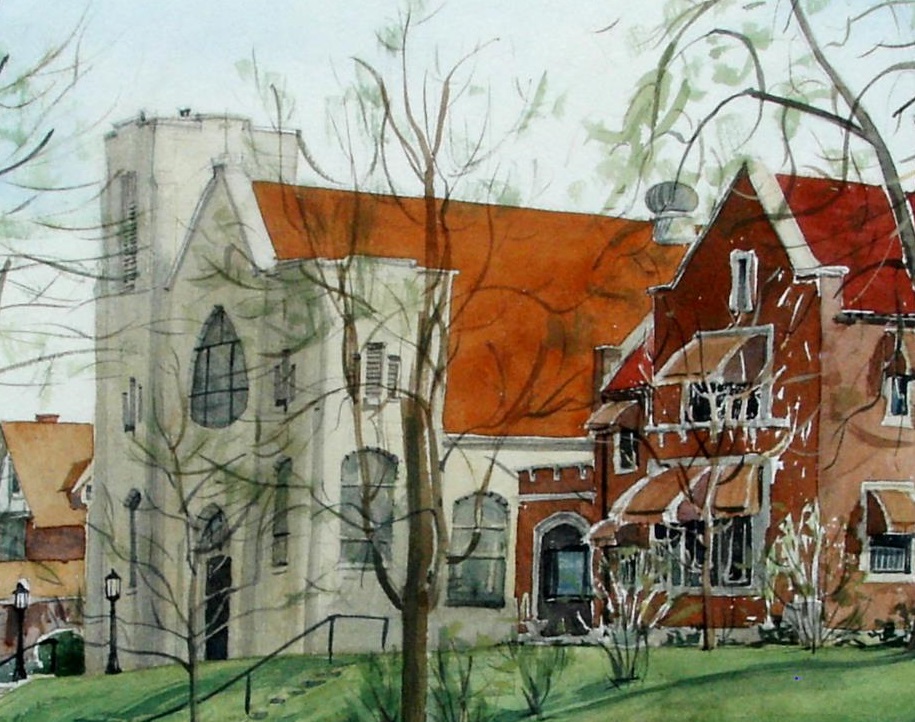 St. James Panel
Tuesday, August 6th, 2019
6:30 p.m. - 8:00 p.m.
St. James Catholic Church
3909 Harrison St, Kansas City, MO 64110
Bridge Church
Join a panel of individuals from the St. James community:
Ben Babaran, St. James Parish Administrator
Mary Vincent, Between the Cracks Fund Administrator & Bus Stop Minister
Antonia Pennisi, St. James Leadership Team Chairperson

St. James Vision:
St. James Parish will be a vital Catholic Christian presence at the crossroads of Kansas City, meeting the spiritual needs of our members and impacting both the Midtown neighborhood and the larger community. We will be a growing and diverse community where worship and sacramental life are joyful and vibrant; where people are empowered to live the Gospel; and where, especially, the needs of the poor and disenfranchised are lovingly and humbly addressed.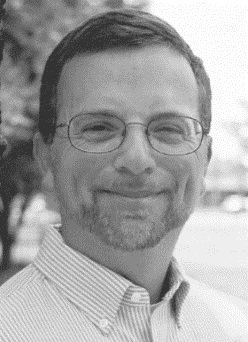 Tom Turner
Tuesday, August 13th, 2019
6:30 p.m. - 8:00 p.m.
Bishop Sullivan One City Cafe
3936 Troost Ave, Kansas City, MO 64110
Playing Hide-And-Seek: The God Version
God said to Moses, "No one can see my face and live."
Shepherds seek the Savior and are told that there will be a sign.
So, God hides and we seek. God gives clues and we find them.
This talk will explore the questions: Why does God hide? Where does God hide? and How do we seek?
It's a marvelous game of hide-and-seek and we all get to play.

Tom Turner has been the Executive Director of Bishop Sullivan Center, a social service agency in Kansas City, for the past 25 years. He has also been an adjunct teacher at Avila University for over 25 years teaching Philosophy of Ethics, Bioethics, and Economics and Ethics. He holds Master Degrees in Philosophy and Theology from the Catholic University of America.

Lenten Speaker Series: Walking with Modern Day Saints
Thomas Merton
Saturday, February 29th, 2020
9:30 a.m. - 11:30 a.m.
Country Club Christian Church
6101 Ward Pkwy, Kansas City, MO 64113
Optional Sit at 9:00 a.m.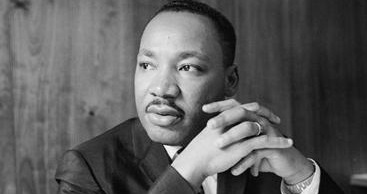 Dr. Martin Luther King, Jr.
Wednesday, March 11th, 2020
6:00 p.m. - 8:00 p.m.
One City Cafe
3936 Troost Ave, Kansas City, MO 64110
Join us for optional dinner 4:30pm-6:00pm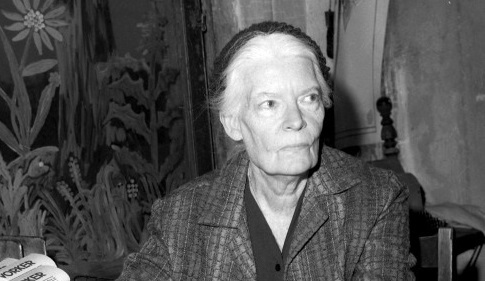 Dorothy Day
Thursday, May 14th, 2020
6:30 p.m. - 8:30 p.m.
Livestream Webinar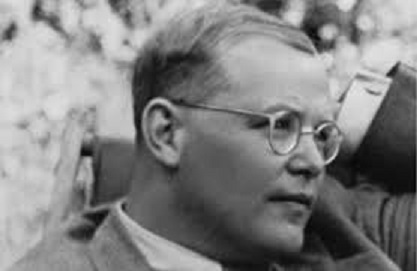 Dietrich Bonhoeffer
Tuesday, May 26th, 2020
6:30 p.m. - 8:30 p.m.
Livestream Webinar