Description
"China's Grand Strategy under Xi Jinping: Origins, Content, and Implications"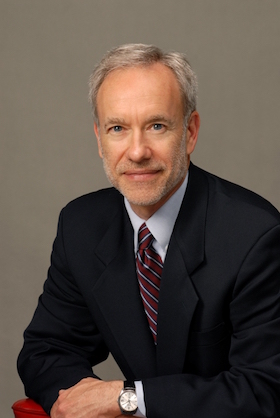 The Asian Studies Program welcomes Professor Avery Goldstein of the University of Pennsylvania back to the Hilltop. Professor Goldstein will lecture on the People's Republic of China's evolving grand strategy under the leadership of Xi Jinping. Following his remarks there will be an open, moderated Q&A session. Light refreshments including coffee and tea will be provided.

Talking Points
Since 1949, China's Communist Party leaders have embraced two broad grand strategies, each shaped by their regime's most important interests, the capabilities at its disposal, and the international setting it has faced. China's leaders have, however, adopted clear variations on these two overarching grand strategies. During the decades of the Cold War, they adopted two versions of a "grand strategy of survival." Since the end of the Cold War, they have adopted three versions of a "grand strategy of restoration." Xi Jinping's grand strategy of restoration (the third of these) builds on the approaches of his predecessors. Its distinctiveness reflects the special challenges currently facing China's Communist Party, the country's growing economic and military capabilities, and unanticipated international developments.

Biography
Avery Goldstein is the David M. Knott Professor of Global Politics and International Relations, Director of the Center for the Study of Contemporary China, and Associate Director of the Christopher H. Browne Center for International Politics at the University of Pennsylvania. Goldstein's research focuses on international relations, security studies, and Chinese politics. His books include Rising to the Challenge: China's Grand Strategy and International Security (2005), and The Nexus of Economics, Security, and International Relations in East Asia (2012, co-edited with Edward D. Mansfield). His articles have appeared in International Security, Foreign Affairs, International Organization, the Journal of Strategic Studies, China Quarterly, Asian Survey, Comparative Politics, Security Studies, and other journals.
*Accommodation requests related to a disability should be made to Fotini.Gan@georgetown.edu. A good faith effort will be made to fulfill requests.

Photo credit: http://bit.ly/2nX6r7s
Date and Time
Location
Mortara Center for International Studies
36th Street Northwest
Washington, DC 20007