Contemporary China Lecture Series with Mary Gallagher
Description
The Contemporary China Lecture Series features renowned scholars and experts from the United States and abroad across the fields of Sinology, politics, security studies, economics, sociology, and history. In light of China's growing presence and power in the world, each expert will offer their analysis of the role China will play in the 21st century and its impact on the U.S.-China relationship and the global order. The series is co-sponsored by the Office of the Dean of the School of Foreign Service, the Asian Studies Program, and the Mortara Center for International Studies.
Title: Moving In and Moving Up? Labor Conditions and China's Changing Development Model
About the Topic:
For the last decade, a large contingent of manufacturing firms in developmental zones on China's coast has moved to inland provinces. In this talk Professor Gallagher analyzes the implications of this move inland for Chinese workers and connects these changes to broader changes in China's development model. The literature on the relationship between labor conditions and the movement of capital is mostly pessimistic, but she argues against this prediction, hypothesizing the possibility of a positive relationship between the movement inland and labor conditions. When firms move to inland areas, they are far more likely to employ in-province rural workers. These workers are more likely to value stability and have expectations about permanent urbanization in cities closer to home. Local governments may be more interested in supporting the expansion of social insurance and other public goods to these aspiring local citizens. This shift could lead to improvements in labor conditions even in areas that are economically less developed than the coast. These trends have implications for how China's development model is shifting as the period of rapid growth ends.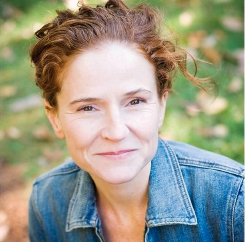 About the Speaker:
Mary E. Gallagher is an associate professor of political science at the University of Michigan where she is also the director of the Kenneth G. Lieberthal and Richard H. Rogel Center for Chinese Studies. Professor Gallagher received her Ph.D. in politics in 2001 from Princeton University and her B.A. from Smith College in 1991. She was a foreign student in China in 1989 at Nanjing University. Professor Gallagher also taught at the Foreign Affairs College in Beijing from 1996-1997. She was a Fulbright Research Scholar from 2003 to 2004 at East China University of Politics and Law in Shanghai, China.
Her book Capitalism: Globalization and the Politics of Labor in China was published by Princeton University Press in 2005. She has published articles in World Politics, Law and Society Review, Comparative Political Studies, Studies in Comparative International Development, and Asian Survey. She is the co-editor of several volumes on Chinese law and politics, and her forthcoming book, Authoritarian Legality: Law, Workers, and the State in China will be published by Cambridge University Press.
*Please note: Accommodation requests related to a disability should be made to Alex Phelan. A good faith effort will be made to fulfill requests.
Date and Time
Location
Mortara Center for International Studies
36th Street Northwest
Washington, DC 20007