Contemporary China Lecture Series featuring Avery Goldstein
Description
The Contemporary China Lecture Series features renowned scholars and experts from the United States and abroad across the fields of Sinology, politics, security studies, economics, sociology, and history. In light of China's growing presence and power in the world, each expert will offer their analysis of the role China will play in the 21st century and its impact on the U.S.-China relationship and the global order. The series is co-sponsored by the Office of the Dean of the School of Foreign Service, the Asian Studies Program, and the Mortara Center for International Studies.
Title: China's Security Concerns: The Enduring Link between External and Internal Challenges
Though the People's Republic of China (PRC) is today more secure against foreign military attack than at any time since 1949, its leaders have grown increasingly concerned about internal security challenges and their possible links to external threats. The CCP's concern about linked internal and external security challenges is not new, but changes in this concern reflect the evolution of China's grand strategy. During most of the Cold War decades, a relatively weak China's vulnerability to serious military threats from much more powerful adversaries led the CCP to adopt grand strategies focused on coping with a clearly defined external security challenge. By contrast, after the Cold War and especially in the 21st century an increasingly complex array of internal and external security concerns confronts a stronger China's leaders with new challenges as they make their grand strategic choices.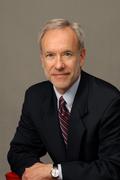 Avery Goldstein is the David M. Knott Professor of Global Politics and International Relations, Director of the Center for the Study of Contemporary China, and Associate Director of the Christopher H. Browne Center for International Politics at the University of Pennsylvania. Goldstein's research focuses on international relations, security studies, and Chinese politics. His books include Rising to the Challenge: China's Grand Strategy and International Security (2005), and The Nexus of Economics, Security, and International Relations in East Asia (2012, co-edited with Edward D. Mansfield). His articles have appeared in International Security, Foreign Affairs, International Organization, the Journal of Strategic Studies, China Quarterly, Asian Survey, Comparative Politics, Security Studies, and other journals.
*Accommodation requests related to a disability should be made to Alex Phelan. A good faith effort will be made to fulfill requests.