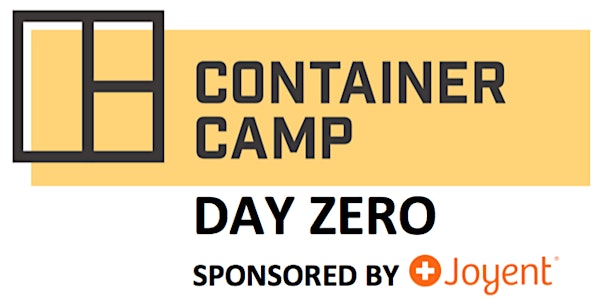 Container Camp SF: Day Zero
When and where
Location
New Relic 188 Spear Street San Francisco, CA 94105
Description
Join us for Day Zero of Container Camp on Thursday, April 14th for an evening of hands-on tutorials addressing some of the primary pain points limiting broader adoption of containers in production.
Experts from Mesosphere, HashiCorp, Joyent, and more will lead attendees through exercises including: building a microservices architecture, how to containerize legacy applications, creating containers in pure bash and/or C, and powerful solutions for concerns surrounding security and networking for containers.
This is also a great opportunity to interact with other members of the Bay Area container ecosystem over food, drinks and conversation.
Agenda:
6pm to 7pm -- Networking and Cocktail Hour (dinner provided)
7pm to 9pm -- Container Tutorials from Industry Experts
Container Tutorials:
Emcee: Jacob Groundwater, Sr. Software Engineer, New Relic
Building Containers in Pure Bash and C
Jessica Frazelle, Security Engineer, Mesosphere
Automating Infrastructure with Packer and Terraform
James Nugent, Engineering, Hashicorp
Applications on Autopliot
Tim Gross, Product Manager, Joyent
Stay tuned as we add more speakers!
Be sure to join the main Container Camp event the following day. Details and registration info here.