Description
With healthcare costs rising to a nearly unmanageable degree, many companies are looking for innovative ways to manage resources effectively and efficiently. Unfortunately, there is not a one-size-fits-all answer to this conundrum, but there are a couple key places to start - consumerism and wellness programs.
Wellness programs are a great way to encourage employees to get – or stay! – healthy, keep active and reduce healthcare costs. Experts also agree that encouraging employees to be better healthcare consumers is necessary for controlling healthcare costs. To develop more conscientious healthcare users, a plethora of information, decision-making tools and if necessary, financial incentives, can to be provided to allow them to make well-educated healthcare decisions.
Join us for a discussion on how health care consumerism, wellness and cost containment can drive long term results on your medical spend.
In this seminar, you will learn how to:
Offer a meaningful wellness program that will yield results
Educate your employees on how to stretch their healthcare dollar
---
Presenting Speakers: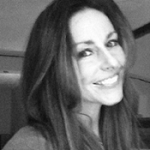 Shannon Kamieneski, Orriant
Shannon is the Northeast Account Executive for Orriant, one of the nation's leading population health programs. Orriant is a ground-breaking approach that enables employees to see meaningful change, adopt healthier behaviors and be more productive. Shannon has an extensive knowledge in advanced nutrition strategies, ergonomics, biomechanics and alternative health strategies.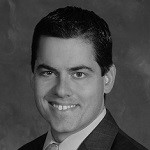 John Turco, Rogers & Gray Insurance
John is a Vice President in the Employee Benefits division at Rogers & Gray Insurance. John serves as a lead advisor for employee benefit and human resources related topics like healthcare reform, HR business planning, alternative funding methods and consumerism.