Sales Have Ended
Ticket sales have ended
https://www.twitter.com/cryptoexpochi/
Sales Have Ended
Ticket sales have ended
https://www.twitter.com/cryptoexpochi/
Description
Partial List of Confirmed Speakers
Technology For Women is pleased to announce our Keynote Presenter FAITH SLOAN. Connect with Faith Sloan on Social Media channels: Twitter | YouTube | Facebook. Including Faith Sloan's private Facebook Group with over 5,700 members.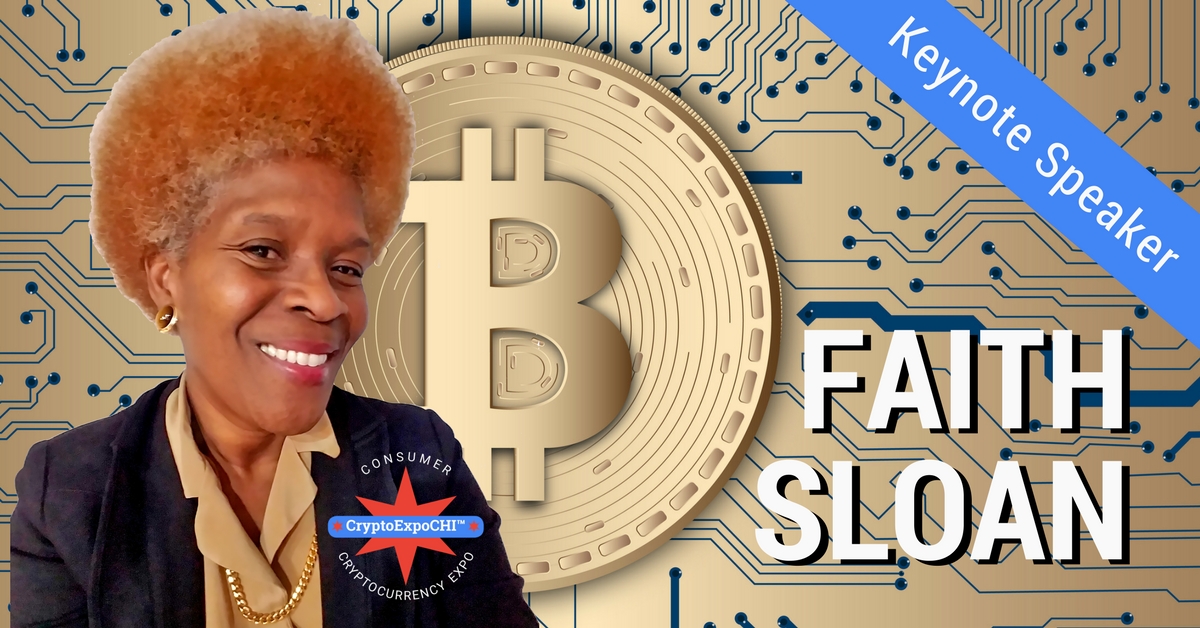 Faith Sloan -
Founding Member and Global Mentor of Ideagist, a Global Virtual Incubator
Cryptocurrency Advocate, Evangelist, and Educator
Creator - Queen Wiki Blog
Widely recognized as an expert in cryptocurrency, blockchain technology, and ICOs, she is the founder of QueenWiki.com, an educational resource for those looking to learn about cryptocurrency and the New Money Economy.
With a Bachelor of Science in Quantitative Methods from the University of Illinois and a Master of Science in Systems Management/Software Engineering from the University of Southern California (USC), she has authored 22 papers, presented at conferences around the country, while sharing her passion for mass adoption of cryptocurrencies.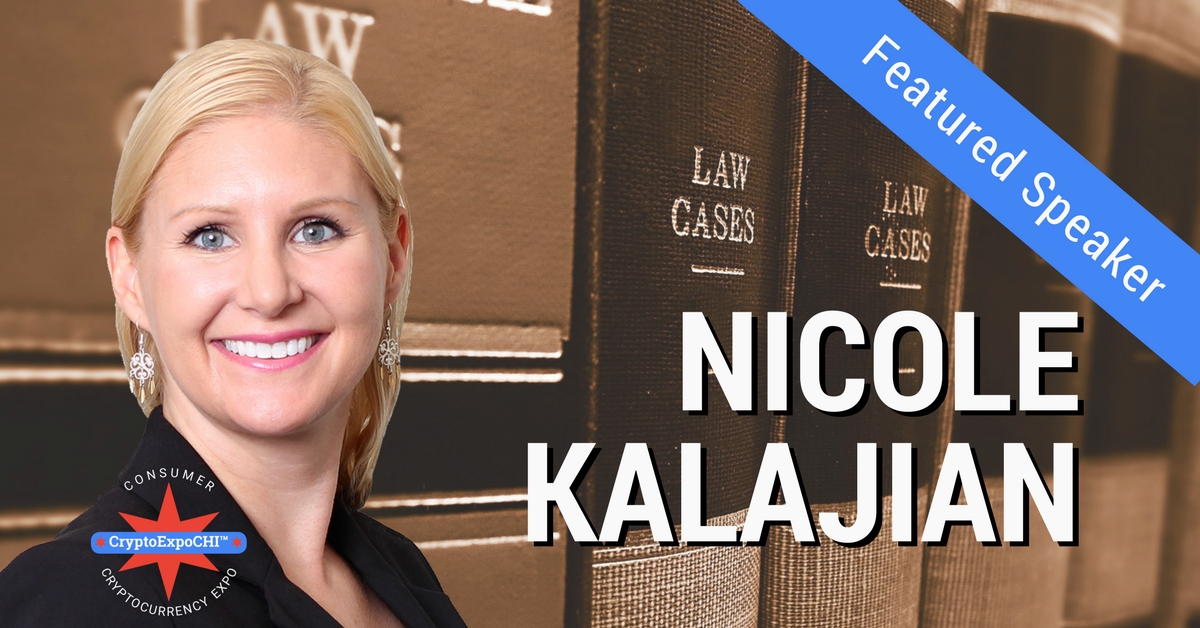 Nicole Kalajian - Founder of the Investment Network and the Digital Assets Working Group
Alternative Investments Attorney - Stradley Ronon
Nicole M. Kalajian is an attorney at Stradley Ronon and a member of the Investment Management Group. Mrs. Kalajian was selected as a Super Lawyer Rising Star in 2016, 2017 and 2018.
She is a founder of the Investment Network and the Digital Assets Working Group. She is a former Co-Chairman of the Chicago Bar Association's Financial Investment Services Committee and the Futures & Derivatives Law Committee and is active in these committees today.
Mrs. Kalajian has extensive experience launching and advising various investment vehicles, such as hedge funds, private equity funds, venture capital funds, real estate funds, commodity pools, fund of funds, cryptocurrency funds and socially responsible investment (SRI) vehicles.
Mrs. Kalajian was a Panelist, The Blockchain Revolution: Commercial, Legal, and Academic Perspectives; Moderator at Cryptocon 2018, Cryptocurrencies - Hedge/Mutual Fund Perspective; and a Panelist, HFA Cryptocurrency and Hedge Funds Seminar to name a few events.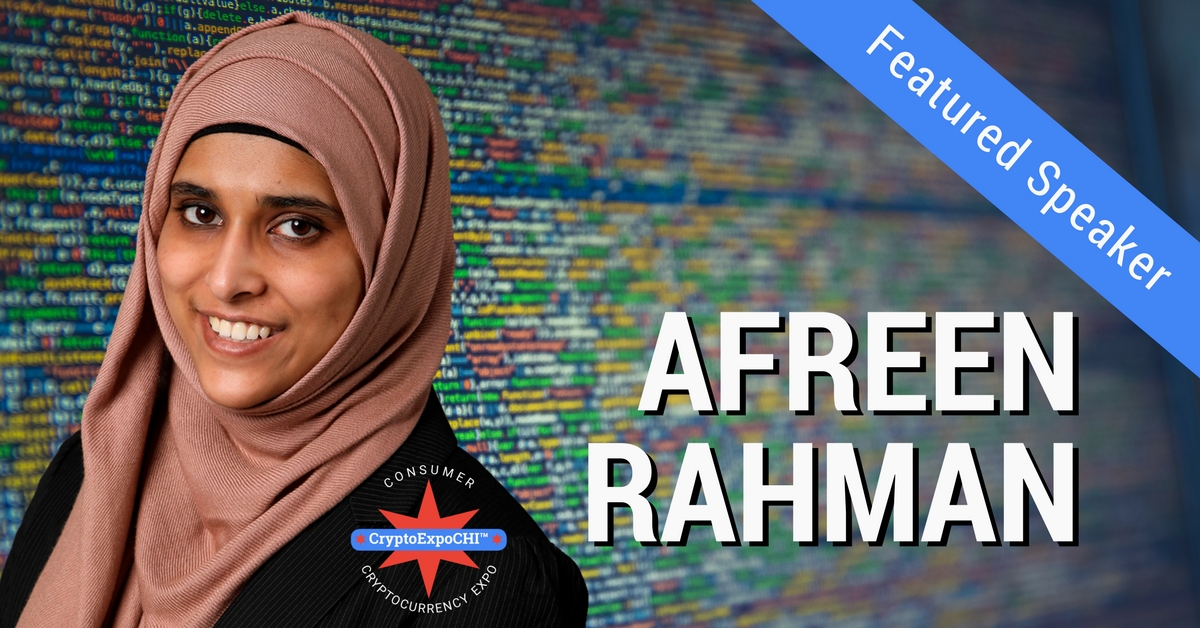 Afreen Rahman - Computer Science Graduate Student - Bradley University
Afreen is a Computer Science graduate student at Bradley University and interested in the technical aspects of Blockchain technology. She is excited by the possibilities and the challenges of this technology and believes in it's potential to be applied to many real-world problems beyond finance.
She would like to make the space more inclusive and introduce more people to this new digital revolution.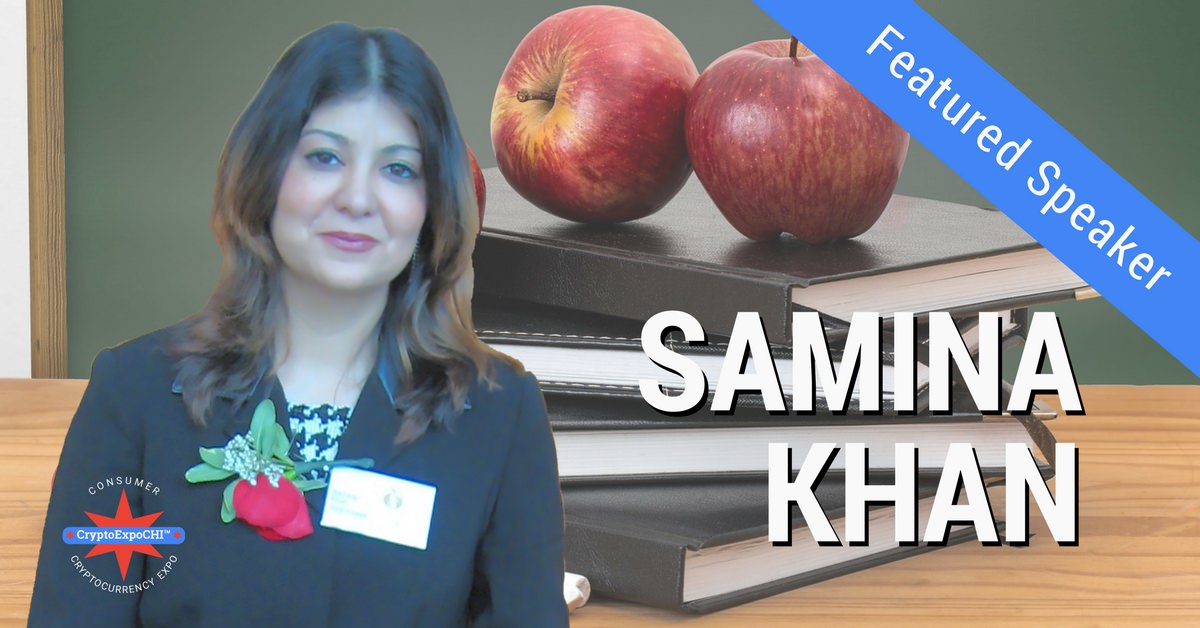 Educator, Golden Apple Award Recipient
Blockchain Newbie and Cryptocurrency Enthusiast
Samina Khan is an Educator with a Masters degree in Education from DePaul University and a Masters in Biology from Northeastern Illinois University. She has been awarded the most prestigious Golden Apple award for her excellence in teaching. She has received other educational accolades including ComEd 100 and was a finalist for the DRIVE (Delivering Results through Innovative and Visionary Education) award.
She is a newbie to Blockchain technology space and is testing the waters of Cryptoland with the same passion and zeal as an Educator. She believes this world changing technology is here to stay and might revolutionize the world in days to come. She would like to share her journey and excitement.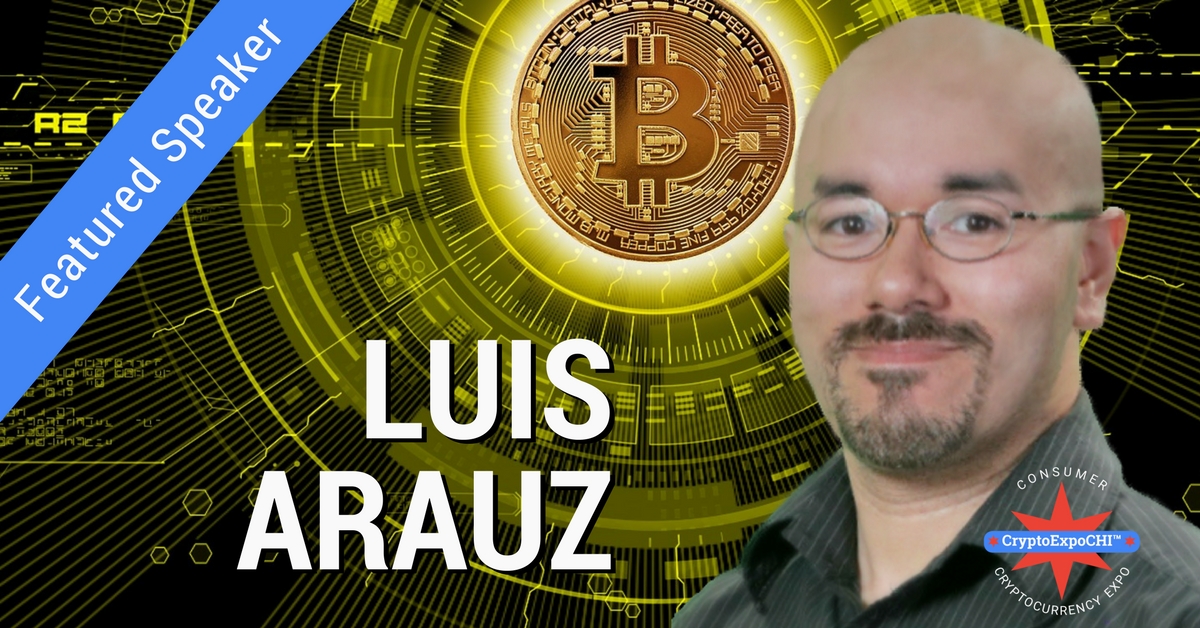 Luis Arauz - Cryptocurrency Enthusiast
Luis Arauz is an account manager with EZ Blockchain LLC, a Chicago Based company that helps crypto-miners optimize their crypto-mining operations to improve profitability and efficiency.
Luis has been involved in technical support and educational services for many years, and now shares his passion for all blockchain related technologies using some of the easiest and clearest explanations to help you understand and get into the crypto-currency space.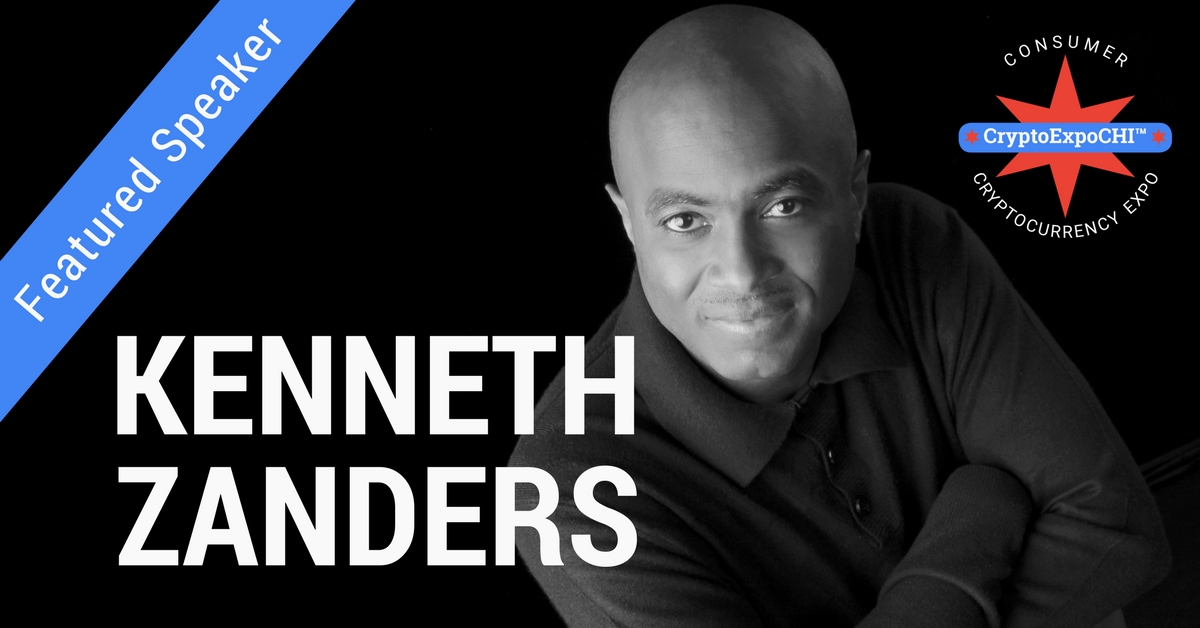 Kenneth Zanders - Cryptocurrency Enthusiast
Hi My name is Kenneth Zanders and I am the founder of Crypto Training Solutions. When I first started learning about bitcoins and altcoin, I found very few people of color. The conferences were super high priced and the presenters talked over your head.
I then decided that a simple approach with detail was needed to help anyone get involved with crypto currency. The goal of my presentations are dedicated to this concept. I am dedicated to giving back to the community.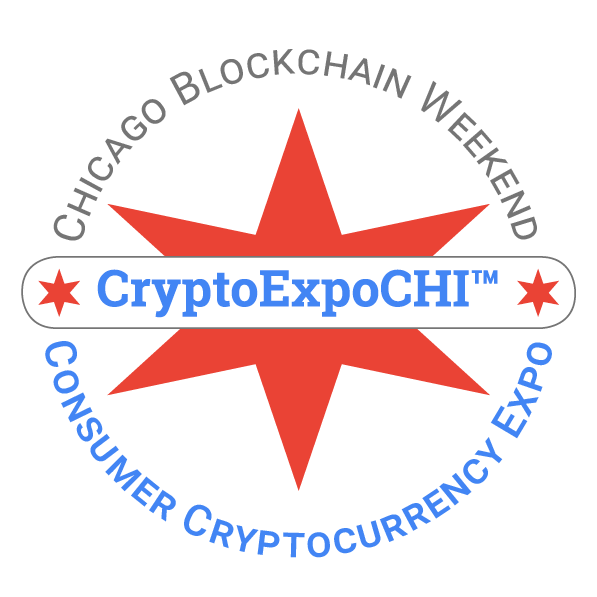 ABOUT CRYPTOEXPOCHI
Consumer Cryptocurrency Expo™ (CryptoExpoCHI) is an educational event designed to inform consumers and main street investors about cryptocurrency, initial coin offerings (ICOs), blockchain technology and more.
FEATURING WOMEN AND PEOPLE OF COLOR
Unlike most events in this space, CryptoExpoCHI is an affordable, inclusive event for diverse populations. CryptoExpoCHI features Women and People Of Color as Keynote Presenters, Panelists and Workshop Presenters.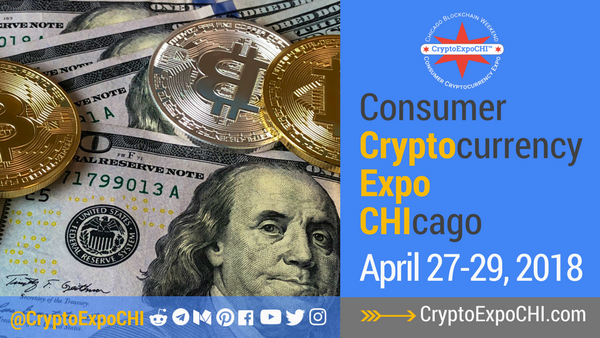 SCHEDULE OF EVENTS*
"Chicago Blockchain Weekend" includes three main events over three consecutive weekend days April 27-29, 2018.

1. FRIDAY - Kickoff Party
2. SATURDAY - Workshops
3. SUNDAY - Consumer Expo + Full (Flower) Moon Party
*Note: Additional events may be added by Sponsors, Exhibitors and Crypto Influencers as the event develops.

FRIDAY, APRIL 27, 2018 - Welcome and Kickoff Party from 6:00 pm - 8:00 pm. This is an invitation-only event for Workshop speakers, panel discussion members and keynote presenters.
CHICAGO BLOCKCHAIN WEEKEND™ CONFERENCE
SATURDAY, APRIL 28, 2018 - Workshops and Panel Discussions - 9:00 am - 5:00 pm. Public event. Includes hands-on, interactive workshops, panel discussions and keynotes covering three essential tracks:
1) Blockchain Technology
2) Cryptocurrencies
3) Initial Coin Offerings (ICOs)

SUNDAY, APRIL 29, 2018 - Consumer Exhibition - 10:00 am - 6:00 pm. Educational event with vendor tables, booths, hands-on demonstrations, information seminars and entertainment.
SUNDAY, APRIL 29, 2018 - Flower Moon Party - 7:30 pm - 9:30 pm. #ToTheMoon, a commonly used phrase among the crypto community, comes to life as we celebrate the FLOWER MOON - a full moon.

DIVERSE POPULATIONS WELCOME
This is an inclusive event highlighting and featuring diverse populations, including Women and People of Color who are influential, as well as up-and-comers, in the blockchain and cryptocurrency arena. Where possible, we will seek to inspire and engage EVERYONE.

CONSUMER CRYPTOCURRENCY EXPO OPEN CALL FOR PRESENTERS
Call For Presenters is open through March 30, 2018. If you, or someone you know, are interested in being a presenter, participating in a panel discussion or as a keynote speaker please email: info@cryptoexpochi.com.

CONSUMER CRYPTOCURRENCY EXPO SPEAKERS + WORKSHOPS AGENDA
Initial Speakers and the Complete Agenda for Workshops will be announced mid-March 2018.

CONSUMER CRYPTOCURRENCY EXPO EXPO ONLY AGENDA
The complete Expo Agenda and Seminar Schedule will be announced in early April 2018.

CONSUMER CRYPTOCURRENCY EXPO EXHIBIT BOOTH SPACE - FLOOR PLAN BELOW
Vendor Tables and Exhibit Booth Space will be available. Complete details (including floor plan) will be available online at https://ConsumerCryptocurrencyExpo.com/. Exhibitors will have a dedicated demonstration area to make presentations to attendees.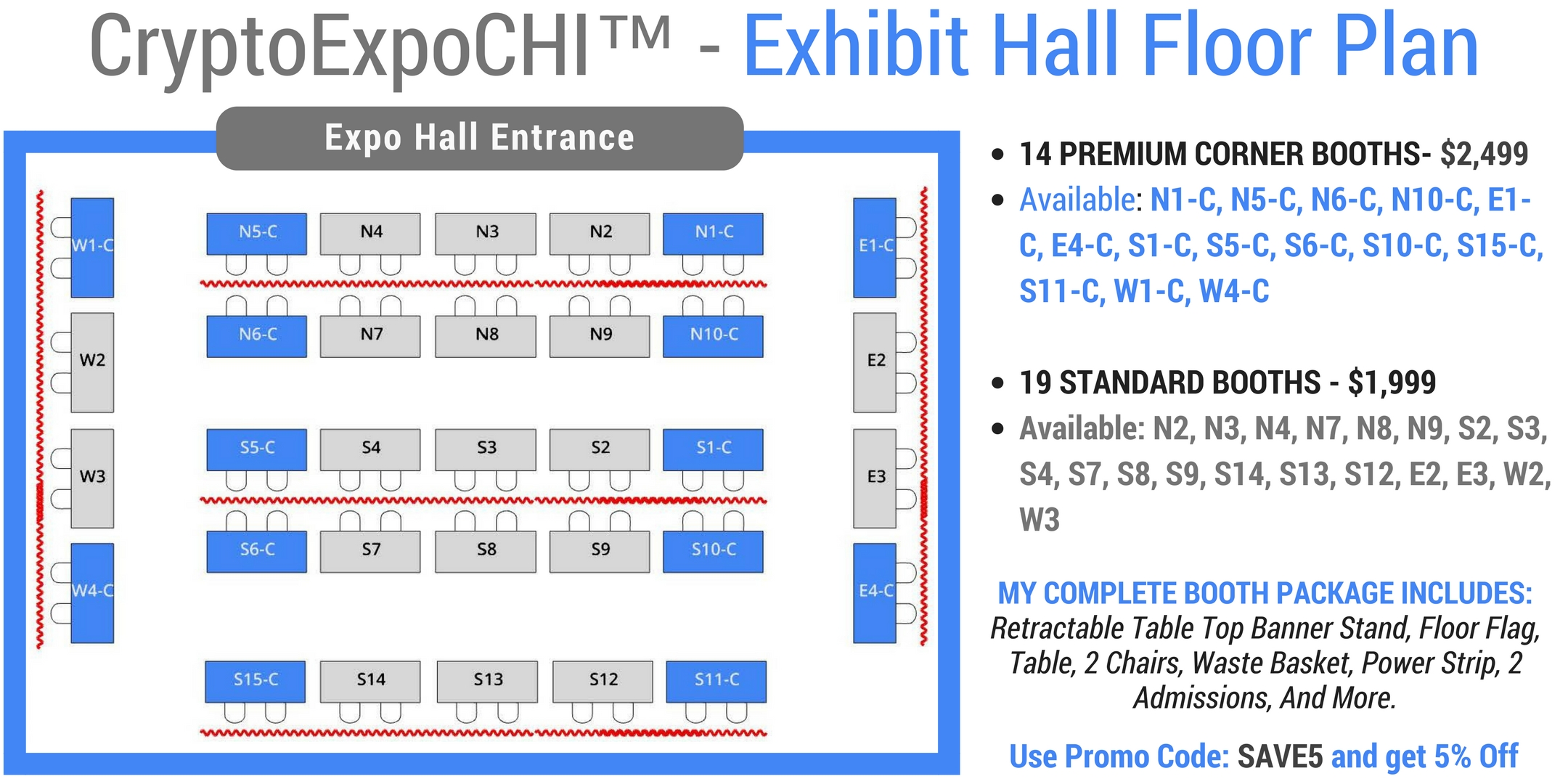 CONSUMER CRYPTOCURRENCY EXPO SPONSORSHIP OPPORTUNITIES
Several tiers of sponsorship available. More information about sponsorship will be made available online at https://ConsumerCryptocurrencyExpo.com/ Sponsors will have a dedicated demonstration area to make presentations to attendees.

CONSUMER CRYPTOCURRENCY EXPO WORKSHOP TICKETS
Pricing will be made affordable so that the general public can attend. A-la-carte pricing will also be available for those who wish to attend just one session and not all day. Pricing will be announced along with Initial Speakers and Complete Workshop Agenda in mid-March 2018.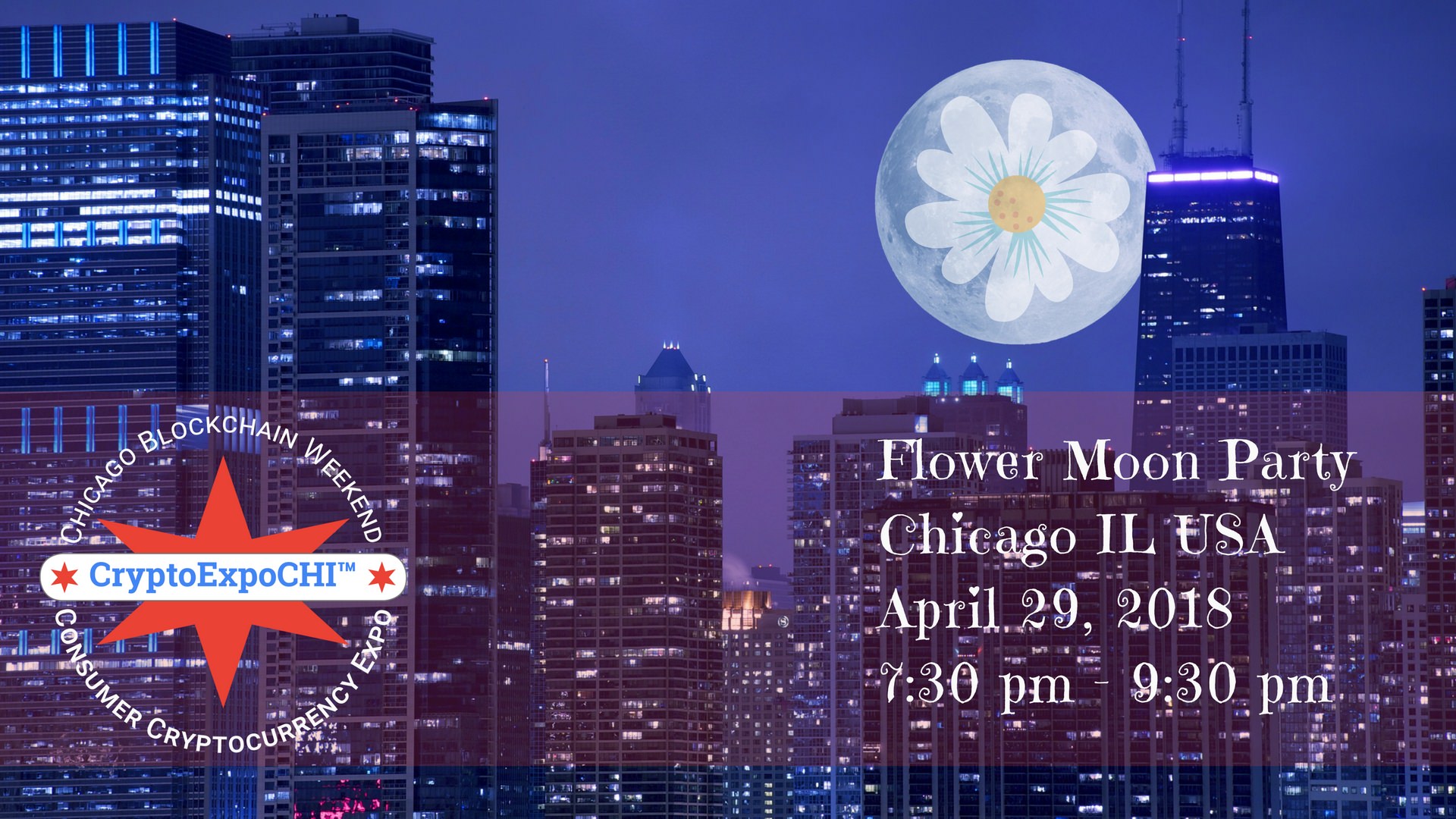 CONSUMER CRYPTOCURRENCY EXPO ADVANCE TICKET PRICES*
• COMP EXPO HALL TICKETS (limited to first 250. Additional COMP tickets may be avilable from Sponsors, Exhibitors and Crypto Influencers attending the event)
• GENERAL ADMISSION TICKETS: $15 (Expo Only)
• VIP TICKETS: $40 (Expo + Flower Moon Party)
*Note: Prices will increase on day of the event by at least $10. Advance ticket purchases are encouraged. Tickets are for the EXPO ONLY which takes place on Sunday, April 29, 2018.

ENGAGE WITH US @CryptoExpoCHI
Follow @CryptoExpoCHI on Twitter, Instagram, Pinterest, YouTube, Facebook, Medium, Reddit and Telegram to engage with us directly.

EVENT HASHTAGS
#CryptoExpoCHI
#FullMoonPartyCHI

CONTACT US
Questions? Contact Lead Organizer: Dante Hamilton at +1 (312) 281-4884. Or visit us during office hours M-F 9am-5pm.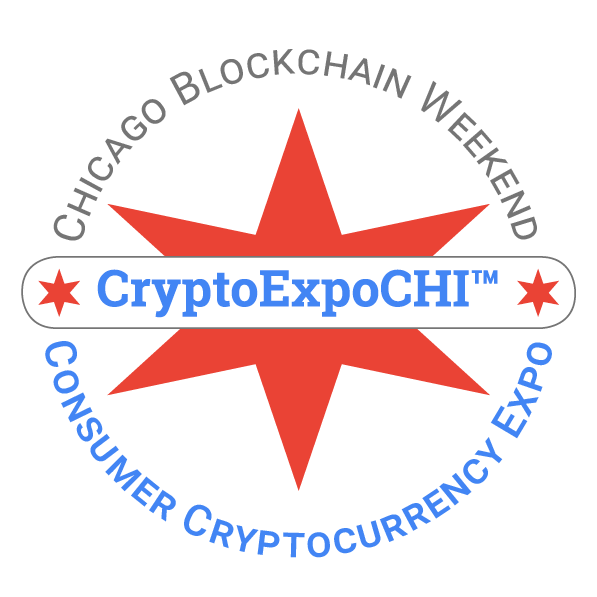 CONSUMER CRYPTOCURRENCY EXPO
9 W Washington Street, Suite 408,
Chicago IL 60602-1603

EVENT WEBSITE & ONLINE STORE
https://ConsumerCryptocurrencyExpo.com