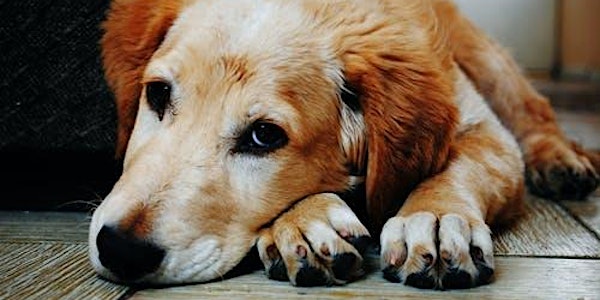 Constructional Aggression Treatment 4- Part Webinar Series
In this four-part series you'll get to tag along as the presenters uses CAT to help fearful and aggressive dogs in an urban environment.
Refund Policy
Contact the organizer to request a refund.
Eventbrite's fee is nonrefundable.
About this event
Part theory and part case study, in this four-part series you'll get to tag along as Kellie Snider coaches Behavior Vet's consultant Lauren Novack from start to finish, while she uses Constructional Aggression Treatment (CAT) to help fearful and aggressive dogs living in an urban environment. If you attended our last ABA series you now know what the constructional approach is and understand the bones of constructional affection. Now you're ready to learn how to use the constructional approach to help aggressive animals!
Kellie Snider's Constructional Aggression Treatment was first presented in 2007 when the concept was in its nascent experimental stages. Fourteen years later and after the successful completion of thousands of trials across 100 species, this treatment approach has proven to be a tool in the behavior intervention toolbox that's worth it's weight in gold.
Together, Kellie and Lauren will take you step by step through CAT from theory to practice. This series will help you make this intervention errorless and stress free for your human learners, canine learners, and helper dogs. By the end of this series you'll know how to resolve aggressive behaviors exhibited by your canine clients while maintaining good welfare and increasing their quality of life.
This webinar series is designed to build off of the previous topics. In order to get the most out of this series, you really do need to watch all four. If you miss one, don't worry, each webinar will be recorded. If you purchase a single webinar or the 4-part package before the event date of Part 4, you will receive the recording link(s).
Part 1: This is CAT: Theory & Welfare Implications
What is Constructional Aggression Treatment (CAT)? You'll learn all about the procedure and get answers to common questions. The goal: showing you how CAT can be errorless.
Saturday May 22, 2021 - 11:00am-12:15pm EDT
Part 2: Where to Begin: Management, Set Up, & The First Trial
Theory is great! AND when working with aggression there are many practical things to consider. Excellent trainers spend most of their time planning so that their training is successful. Determining a starting point is 75% of your work.
Saturday June 12, 2021 - 11:00am-12:15pm EDT
Part 3: How to Progress: From Trial 2 through Generalization
No dog is the same. You may ask "What do I do if….?" and we won't say "it depends". We'll tell you what to do so that you're ready to make quick decisions in the middle of the treatment procedure.
Saturday July 10, 2021 -11:00am-12:15pm EDT
Part 4: Case Studies: Kellie coaches Lauren through her work with clients in an urban environment
There's nothing like seeing someone work a case in real life. In part 4, you'll come on a journey as Kellie and Lauren work through cases together.
Saturday August 21, 2021 - 11:00am-12:15pm EDT
Other info:
These webinars are suitable for veterinary professionals, animal trainers, animal behaviorists and anyone with an interest in evidence-based behavior intervention.
May 22, 2021 - Part 1: This is CAT: Theory & Welfare Implications
June 12, 2021 - Part 2: Where to Begin: Management, Set Up, & The First Trial
July 10, 2021 - Part 3: How to Progress: From Trial 2 through Generalization
August 21, 2021 - Part 4: Case Studies: Kellie coaches Lauren through her work with clients in an urban environment
11am to 12:15pm EDT each day
The Zoom link will be emailed a few days prior to the event.
"Doors" open at 10:30am EDT, each day. Feel free to log in and wait in our "waiting room" via Zoom.
This is an online event.
These webinars will be recorded. Anyone who purchases a Live Webinar or Live Webinar Package will receive a recording(s) within 2 weeks after the event date(s). You can view the webinar even if you cannot join us on the event date. You can also purchase the 4-part package if you missed the previous webinar(s). You will receive the link(s) to the recording, allowing you to catch up!
All 4 parts of the recorded webinar series will be offered, for purchase, on our web site after September 1, 2021. The fee for recorded series after the event dates is $150.
Cancellation policy: No refunds
CEUs will be granted to those who purchase a ticket for the Live Webinar, even if they cannot join us on the date of the event. CEUs will not be made available to those who purchase the recording after the event date.
CEUs granted:
CPDT - 6 CEUs for all 4 parts
IAABC - 6 CEUs for all 4 parts
KPA - 6 CEUs for all 4 parts
Registration:
Live Webinar ticket: $45 per webinar (purchase ticket before event date)
Live Webinar Package - Purchase all 4 parts : $150 total (if you missed one of the parts as a live event, you will receive a link to the recording)
When purchasing a ticket, you will have the choice of choosing a single webinar by date, or the 4-part bundle. Please make sure to refer back to this description when choosing the webinar topic you are interested in, if you do not want to purchase the 4-part bundle. The tickets are listed by date and NOT by topic. To receive CEUs, you have to watch and submit requested information for ALL FOUR webinars. The topic is split into 4 parts for accessibility and convenience.
About Lauren:
These webinars will be presented by Lauren Novack, ACDBC, who has completed all of her coursework for her MS ABA including 360 hours of supervised applied work in the field. She is currently working on her thesis which will be completed in 2021. In addition to her work in ABA she has taken coursework in the MA Animal Behavior program at Hunter College. She works hands-on with behavior cases in conjunction with Board Certified Veterinary Behaviorists and residents at Behavior Vets NYC where she holds a leadership position. She sits on the Editorial Advisory Board for Daily Paws of the Meredith Corporation along with other leaders in the field.
Lauren Novack is an Associate Certified Dog Behavior Consultant, Karen Pryor Academy Certified Training Partner and Family Paws Parent Educator who is also certified in Pet First Aid and CPR. She is currently a MS Candidate in Applied Behavior Analysis at Hunter College where her current research projects seek to identify the relationship between tangible preference assessments and reinforcer effectiveness (ie: how to quickly identify reinforcers that are not food), and to examine the influence of training methodology on companion animal welfare.
Lauren founded Lauren's Leash 2011, a private manners and behavior dog training service which she operated in Manhattan through 2018. Through her work with private clients she's developed unique training procedures aimed at preventing and modifying problem behaviors commonly seen in NYC's pet population. She works with each unique dog and human duo to identify why unwanted behaviors are happening before designing an evidence-based behavior intervention program that is both effective and practical for real life application.
Lauren's television appearances include Fox & Friends, Fox5 NY, Fox Philadelphia, and Rachel Ray. Lauren has taught seminars and appeared on panels at zoos and rescue organizations and regularly contributes to articles on various online platforms and print media including Broadway Barks, NY Mag, Chewy.com, BarkPost, The DoDo, This Dogs Life, SheKnows, Women's Day, MaevWorld, iHeartDogs, and The Meaning of Woof.
Lauren lives in the center of Manhattan with one rescued mixed breed pup (Grayson), one cat (Maui) and one husband. In the rare moments when she's not working or studying, she enjoys exploring Manhattan's culinary landscape with them all.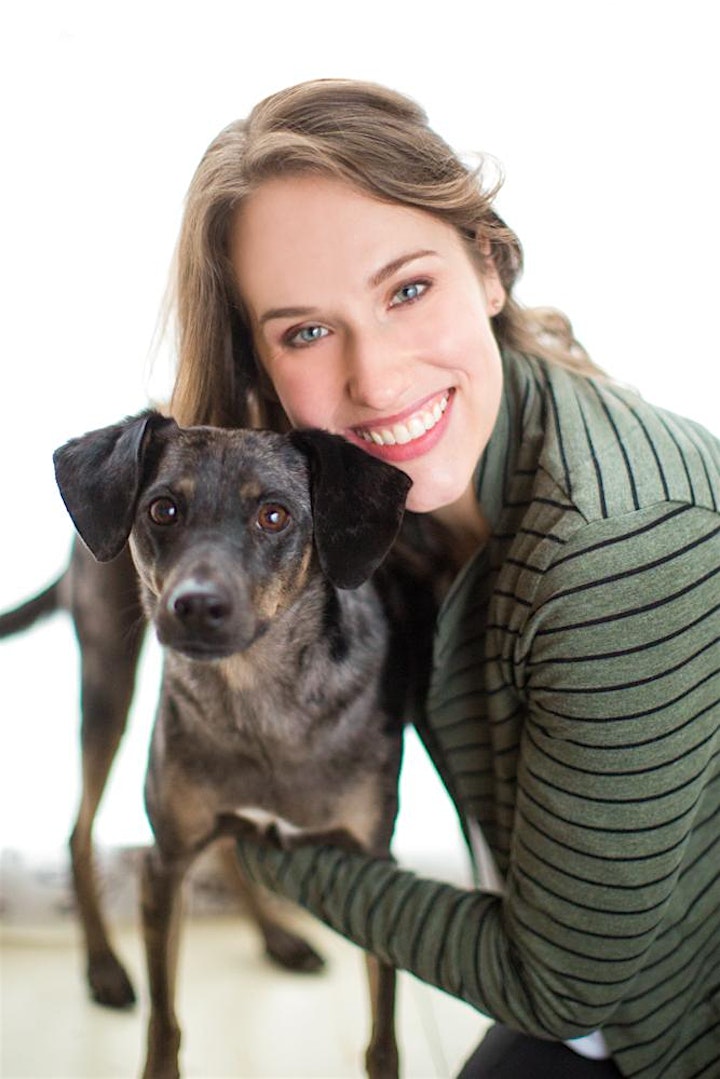 About Kellie:
Kellie Sisson Snider, MS, was introduced to clicker training when she had an aggressive cockatoo in the late 1990s. She was advised to read Karen Pryor's "Don't Shoot The Dog" book while being coached via email about how to work with her bird. She got hooked on behavior. When she had read everything she could understand on behavior analysis as a self-taught learner in the 1990s and early 2000s, she was advised by Marian Bailey to study under Dr. Jesus Rosales-Ruiz at the University of North Texas.
Kellie earned her B.S. in Applied Behavior Analysis and her M.S. in Behavior Analysis at the University of North Texas in Denton, Texas. Her thesis was the Constructional Aggression Treatment, which became an influential technology in aggressive dog work. Kellie and Dr. Rosales-Ruiz taught seminars about the procedure across the US and internationally. Their DVD on CAT became a bestseller for Tawzer Dog Videos.
Kellie focused on understanding and treating canine aggression, and on environmental adjustments for emotional behaviors. She worked in her own practice with aggressive dogs for about 6 years, and for 13 years in shelter animal behavior as a manager and director. Her book, Turning Fierce Dogs Friendly: Constructional Aggression Treatment for Rehabilitating Aggressive and Reactive Dogs, was published in 2018 by Companion House Publishing. She currently works as an artist and writer and lives in Pittsburgh, PA.