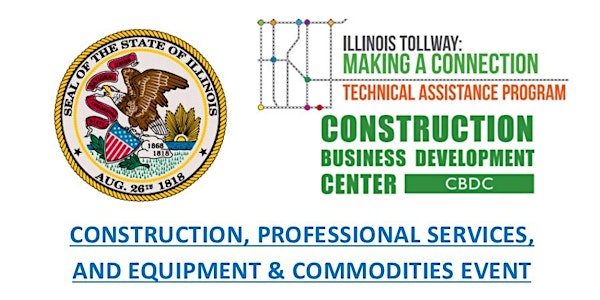 CONSTRUCTION, PROFESSIONAL SERVICES, AND EQUIPMENT & COMMODITIES EVENT
When and where
Location
Prairie State College Conference Center (off of Vollmer Road and Coolidge Street) 202 South Halsted Street Chicago Heights, IL 60411
Description
The BEP and Construction Business Development Center have partnered to host a Construction, Professional Services, and Equipment & Commodities event. Prime companies, government purchasing experts and successful sub vendors will be participating on a panel discussion followed by Q&A and networking.
This is an excellent networking opportunity to encourage Prime and sub-contractors to connect along with continuing our commitment to the Governors E.O. 2016-08 of a mentor/protégé initiative.
Topics for the panel discussion include:
Sub-contracting with Primes

Government contracting best practices

For driving directions and a Prairie State College campus map, please click on the following link to download: https://na34.salesforce.com/sfc/p/61000000J57f/a/61000000g1Tr/gvgW5wFc5gN.G0V0k0hDVaBwWdtMfiG0V94aY5sBEZ4
If using a GPS, please note that this event is in Chicago Heights IL, not downtown Chicago, when typing in the address to make sure you are not misdirected. The college address on a GPS will take you to the main, four story building - please drive to Vollmer Road and park in lots C, D or E. Handicapped parking for the Conference Center is located in parking Lot B.
If you have any questions, please contact Erin Violette at eviolette@prairiestate.edu or call 708-709-3791.