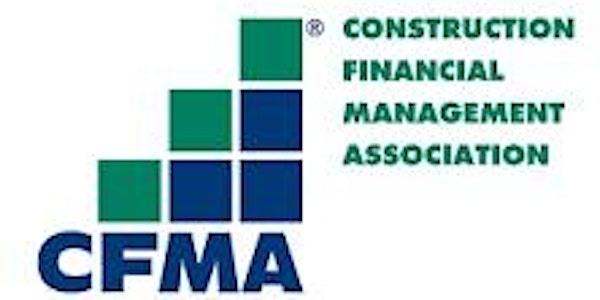 Construction & Cyber Resiliency: What You Need to Know & What You Need to Do
When and where
Location
RCM&D Building 555 Fairmount Avenue 6th Floor Towson, MD 21286
Description
Each day, our world becomes more and more interconnected through increased apps usage on mobile devices and storing more of our data in "the cloud." With all the resulting benefits and efficiencies come an increasing amount of Cyber related threats – loss of intellectual property, compromise of employee PII, insider threats and ransomware to name a few. As the construction industry leverages new technology to conduct business, it is not immune from these threats and the legal or financial impacts that result from a Cyber attack.
Please join us to learn more about the state of Cyber within the construction industry - what you need to know as the industry faces new threat vectors, and how you can protect your company.
Wayne Schmidt, Principal Director of Cyber Operations DevelopmentDomain 5
Wayne Schmidt, Principal Director of Cyber Operations Development, is a recognized technical leader in cybersecurity and software development. Wayne advises both government and commercial clients on enhancing cybersecurity capabilities. His 16 years of service at NSA brings broad experience from the Signals Intelligence (SIGINT), Computer Network Operations (CNO), Information Security, and Information Technology missions. Most recently, he served as Chief Operations Officer for the NSA's CNO Capabilities organization, responsible for overseeing the development, deployment, and support of both offensive and defensive Cyber Operations. He has partnered extensively with FBI, DHS and across the DoD.
At Domain5, Wayne works with commercial clients to "think like the adversary", helping them develop and implement cybersecurity programs through continued assessment of their cyber environment. He offers clients expertise with Incident Response, including the procedures, analysis and forensics capabilities needed to respond to a cyber-attack. Wayne holds a BS in Computer Science from NYU and a MS in Cybersecurity from UMUC.


Christina W. Majernik is Senior Vice President, Client Solutions
Domain5
Domain5 is a wholly owned subsidiary of FEDDATA, a $350M leading provider of technology and data security services to industry and government.

Christina is charged with driving Domain5s' entrance into the commercial cybersecurity market by building critical partnerships and relationships, ensuring exceptional client experience and deliverables, and developing its market strategy. In addition, as a practitioner of risk management, cyber governance, organizational resilience, and regulatory compliance (FFIEC, GLBA, SEC, FINRA, NYS DFS), Christina has a unique background to advise her clients on best practices in securing their enterprise alongside her technical teams of experts.
Matthew A.S. Esworthy, Partner
Bowie & Jensen, LLC
A seasoned litigator, Matt has advocated on behalf of business owners, in-house legal teams, and individuals in state and federal court. Trusted for his leadership ability in addition to his legal acumen, Matt serves as President of Penn State Law's alumni association. A spirited member of the Penn State community, he was also appointed to the Alumni Council of Penn State University's Alumni Association. In addition, Matt holds numerous leadership roles with the American Bar Association related to cybersecurity, and is a frequent writer and speaker on the topic. Dedicated to the Greater Baltimore community, Matt has also served for over ten years as a board member of Civic Works and the Clarence H. "Du" Burns Memorial Fund.
For nearly 15 years, businesses and individuals in the region have relied on Matt for representation in a variety of matters at the trial and appeals court levels. This work includes contract, trade secret, real estate and partnership disputes, as well as counsel and representation in cybersecurity matters. In addition, Matt represents trustees, personal representatives, and fiduciaries in trust and estate litigation in Maryland state courts.
Matt also has considerable experience representing business owners and individuals accused of white collar crimes. This includes defense against allegations of mail and wire fraud, bank fraud, antitrust, election fraud, and cybercrimes. Respected for his knowledge in this area, he holds several appointed positions with the American Bar Association's Criminal Justice section.
Sharon Sabala, Client Manager | RCM&D
Sharon is a Client Manager in the Commercial Lines division at RCM&D. She joined the firm in 2010 and brings expertise in underwriting, marketing, customer service, project management, business analysis and strategic planning.
Sharon's responsibilities include providing expert guidance and support for her client's Property & Casualty, Management Liability, Professional Liability and Cyber Liability insurance needs. Sharon provides quality customer service to existing accounts in various industries. She serves clients through the efficient processing of renewals, endorsements, policy releases, cancellations, policy changes, certificates of insurance and response to customer and carrier inquiries.
Thank you to our event sponsor RCM&D!
Want to sponsor an event? Ask me how at cfmamaryland@gmail.com