Join us in celebrating the US Constitution, and a discussion of the 1st Amendment.
About this event
Keynote Speaker: Pastor Richard Deitering
Richard Deitering is Pastor at Ypsilanti Free Community Bible Church*
Studied Theology at Moody Seminary
Studied Paramedics at Madonna College
Studied Broadcast Media at Specs Howard School of Media Arts
Host of WAAM Radio 1600AM "Moment Of Clarity" (MOC) Show (Sat's 2-3p)**
* "Being taught to avoid talking about Politics or Religion has led to a lack of understanding of Politics & Religion.
What we should have been taught was to have a civil conversation about difficult topics." Author unknown
** "Moment of Clarity" sometimes deals in Religion/Faith, sometimes deals in Politics, but is NOT afraid to deal in that intersection of the two!
Moment of Clarity hour starts off, though, with a "Moment of Sports" with WAAM's own Sports guru Derek Stone. "Moment of Clarity" often also features Co-Hosts Pastor Max (retired), Ypsi Ed (also Host of "Your American Heritage" WAAM Show), and Phil Stargell (of WAAM "Abolitionists Roundtable" fame)!
Come join us Saturday's from 2pm - 3pm. We Love all our Listeners, and we mean ALL our Listeners and all viewpoints are Welcome and even encouraged as part of our discussions. Listener Call-In: (734) 822-1600
Catch past MOC Shows Archived at https://soundcloud.com/user-801965342/sets/moment-of-clarity (aka: tinyurl.com/MOCArchives)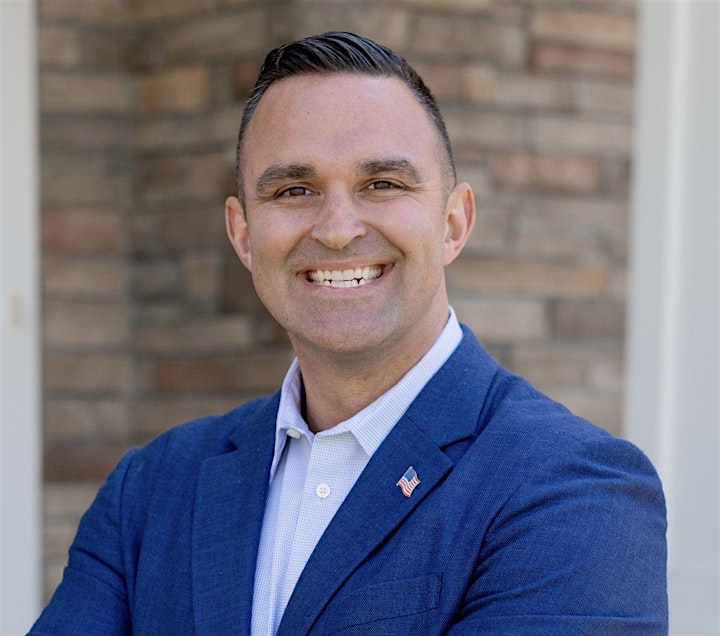 Event Emcee: Garrett Soldano (gubernatorial candidate)
Garret Soldano is a chiropractor, small business owner, author, public speaker, family man, proud Catholic and former WMU football player.
Soldano owns and operates Soldano Family Chiropractic Center in Kalamazoo, and is the author of "God's True Law, a parent's guide to raising successful children."
He has raised two boys, Jack and Alex, with his beautiful wife Jennifer in Kalamazoo.
As a young child, Garrett grew up in a trailer park, and witnessed his parents pull their family out of poverty and reclaim the American Dream. His dad joined the Michigan National Guard, and instilled a fierce love for country and sense of duty in Garrett that he has carried with him his entire life.
His family eventually moved to Lenawee County, where Garrett graduated from Onsted High School before receiving his bachelor's degree in Criminal Justice from Western Michigan University. He played football for the WMU Broncos for 5 years, and signed a free agent contract with the Chicago Bears but was cut before the season began. After his dream to become an NFL football player had faded, he returned to Onsted, where he got a job in construction, digging ditches.
While digging ditches Garrett did a tremendous amount of soul searching to figure out what he wanted to do with the rest of his life. After his mentor gave him the advice to "follow your heart", he decided to attend Palmer College of Chiropractic in Davenport, IA, and has since dedicated his life and career to relieving pain and encouraging healthy, abundant lifestyles.
Governor Whitmer's unconstitutional executive orders have impacted Garrett personally. Like thousands of small business owners across Michigan, he was forced to navigate excessive restrictions, regulations, and job-killing lockdowns that defied science and common sense. This motivated Garrett to mobilize hundreds of thousands of everyday citizens to Stand Up for Michigan, defend our constitutional freedoms, sacred values, citizen rights and peacefully rally to re-open and rebuild our state.
Organizer of Constitution Day Celebration


The District stretches from western edge of Detroit to the western edge of Wayne County.
Wayne County Communities:
Allen Park, Belleville, Brownstown Township, Dearborn, Dearborn Heights, Flat Rock, Grosse Ile Township, Huron Township, Lincoln Park, Riverview, Southgate, Sumpter Township, Taylor, Trenton, Van Buren Township, Woodhaven, Wyandotte.
Paid for by the Wayne 12th Congressional District Republican Committee 22364 S. Fairway, Woodhaven, MI 48183