Constitution Day 2012: Plugging National Security Leaks While Preserving F...
Location
Georgetown University School of Law, Gewirz Student Center, 12th floor
120 F Street NW
Washington, DC 20001
Description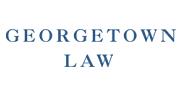 Constitution Day 2012
Plugging National Security Leaks While Preserving Free Speech
Constitutional Commentary Award Presentation & Panel Discussion
Recent disclosures of information the government maintains is classified have generated harsh criticism - of both the "leakers" and of the media outlets that made the information public - from some policymakers and commentators. Congressional and Department of Justice inquiries are underway, and it is possible that criminal charges could follow. With the number of "leak"-related cases on the rise, such investigations and prosecutions highlight important questions about the relationship between investigative journalism, national security disclosures, and the First Amendment.
Panelists:

Lucy Dalglish, Dean of the Philip Merrill College of Journalism, University of Maryland, former Executive Director, Reporters Committee for Freedom of the Press; former media lawyer, trial department, Dorsey & Whitney LLP; former Reporter and Editor, St. Paul Pioneer Press.
Dana Priest, Investigative Reporter, The Washington Post; Co-Author, Top Secret America; Two-time Pulitzer Prize winner
Harvey Rishikof, Chair, Advisory Committee of the American Bar Association Standing Committee on Law and National Security; former Senior Policy Advisor, Director of Counterintelligence Executive, Office of the Director of National Intelligence

Kenneth L. Wainstein, Partner, Cadwalader, Wickersham & Taft LLP; Homeland Security Advisor, President George W. Bush; Assistant Attorney General for National Security; General Counsel and Chief of Staff to the Director of the FBI
Laura K. Donohue (moderator), Associate Professor of Law, Georgetown Law School; Faculty Affiliate Georgetown Center on National Security and the Law
Just some of the questions the panel will explore are:

Who is a "leaker," and who is a "whistleblower"? When do leaks endanger our national security versus preserve our constitutional integrity? Who can be prosecuted for disclosing information, when are such prosecutions appropriate and what are the implications for speech rights and the public's right to know? Is there a reporter's privilege under the First Amendment when a journalist receives an illegal leak of national security secrets, and, if so, what is its scope? What limits, if any, should there be to the government's subpoena power over journalists and a court's power to hold them in contempt for refusing to disclose sources?
Please join The Constitution Project, the Georgetown Center on National Security and Law, and the Center for the Constitution at James Madison's Montpelier for a discussion of this controversial and timely subject. Please note that the event will also be available live via webcast.
In addition to the panel, TCP will present its annual Constitutional Commentary Award to the authors of Top Secret America, Dana Priest and William Arkin. Washington Post reporter Dana Priest will be present to accept the award.
Please RSVP to Reserve Your Seat
What Is Constitution Day?
Constitution Day became a recognized federal holiday in 2004, when legislation authored by Senator Robert Byrd was signed into law. The Act mandates that all educational institutions that receive public funding provide educational programming on the history of the American Constitution on or near September 17th every year.
WHAT:
Constitutional Commentary Award Presentation & Panel Discussion

Books will be available for purchase.

A live webcast will be available.
Please indicate if you are interested in the webcast when you register.
WHEN:
Thursday, September 20, 2012
Light breakfast served at 9:00am
Program from 9:45am to 12:00pm
WHERE:
Georgetown University School of Law
Gewirz Student Center, 12th Floor
120 F Street NW
Washington, DC 20001
MEDIA CONTACT:
Larry Akey, Director of Communications
The Constitution Project
Direct - 202.580.6922; Cell - 202.580.9313
lakey@constitutionproject.org
Please RSVP to Reserve Your Seat