Description
Abstract
Social robots and other intelligent devices promise an incredible future. Yet, the path to that future is likely to be littered with unwanted products, frustrating experiences, and wasted resources. How do we ensure that the future is the one that we want to create, with useful products and services with enjoyable and intuitive experiences? This talk will cover experiences in designing social robots and wearable devices through first-hand experiences in the ups and downs in creating an intuitive user experience for an unfamiliar device.
Bios
BLADE KOTELLY, VP of Design at Jibo, Inc.
Blade Kotelly is obsessed with consumer experience and design. In the past 20 years he's conceived, designed and implemented solutions for the Fortune 500 in a variety of technologies including: social robotics, speech-recognition systems, search and information access software, security software, and video web and mobile technologies. Blade is on the faculty of MIT as a Sr. Lecturer, teaching courses on design-thinking to both undergraduates and industry leaders. Blade wrote the book on speech-recognition interface design (Addison Wesley, 2003), The Art and Business of Speech Recognition: Creating the Noble Voice, and holds a B.S. in Human-Factors Engineering from Tufts University and a S.M in Engineering and Management from MIT, and is currently consulting to help companies create astounding user-experiences.
TODD REILY, Robot Experience Architect at Jibo, Inc.
Todd Reily has spent his career on the absolute cutting edge of Human-Machine Interaction. He currently designs the core user experience and leads user research at Jibo, creators of the first social robot for the home. He designed Skylight, the leading enterprise software for wearable devices created at APX Labs, which is now in use at Boeing. He also was the Lead Designer for Nuviz – the first heads-up display for motorcycle helmets. He has consulted on design for Tesla, Procter & Gamble, Fidelity, Ernst & Young, the US Air Force, and the US Army. Todd holds a BS in Engineering Psychology from Tufts University and an MS in System Design & Management from MIT.
Evening Schedule
6:30 – 7:00 Networking over pizza and beverages

7:00 – 8:30 Meeting

8:30 – 9:00 CHI Dessert and more networking!
Monthly Sponsors
Thank you to our generous sponors. If you're interested in sponsoring BostonCHI, please let us know.
Constant Contact is hosting us.
Vitamin T is sponsoring CHI Dessert.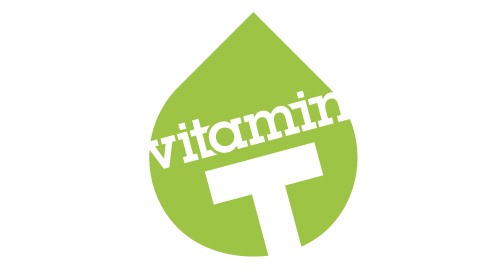 Save
Save
Save
Save
Organizer of Constant Contact hosts Blade Kotelly & Todd Reily with BostonCHI
What We Do
BostonCHI is the Boston area chapter of ACM's Special Interest Group on Computer-Human Interaction (SIGCHI). Our members, from throughout New England, share ideas and experiences on the rapidly growing and changing area of how computers and people interact. Read the chapter Bylaws.
We have monthly gatherings in the metro Boston area, which are open to both members and non-members at no charge. In addition, members receive a monthly e-mail newsletter. If you're not yet a member, we encourage you to become one! 
SIGCHI is a forum for the study of human-computer interaction (HCI) and includes research and development efforts leading to the design and evaluation of user interfaces. The focus of SIGCHI is on how people communicate and interact with computer systems. SIGCHI serves as a forum for the exchange of ideas among computer scientists, human factor scientists, psychologists, social scientists, systems designers and end users. (from ACM SIGCHI)
BostonCHI is an organization of professionals from the New England area in the field of Human-Computer Interaction. Our members represent the diverse interests of that field: graphic arts, documentation, usability, psychology, user interface design, human factors, industrial design, ergonomics, computer science, training, education, and many others.
Become a Supporting Member
Supporting members help fund the sharing of HCI knowledge in our community. For $15 a year (or $150 lifetime) you can contribute to our mission of giving innovative thinkers and doers a platform while enhancing professional knowledge and networks.